An Italian princess and daughter of inventor Guglielmo Marconi seeks to preserve her father's legacy by opening her palatial treasure to American students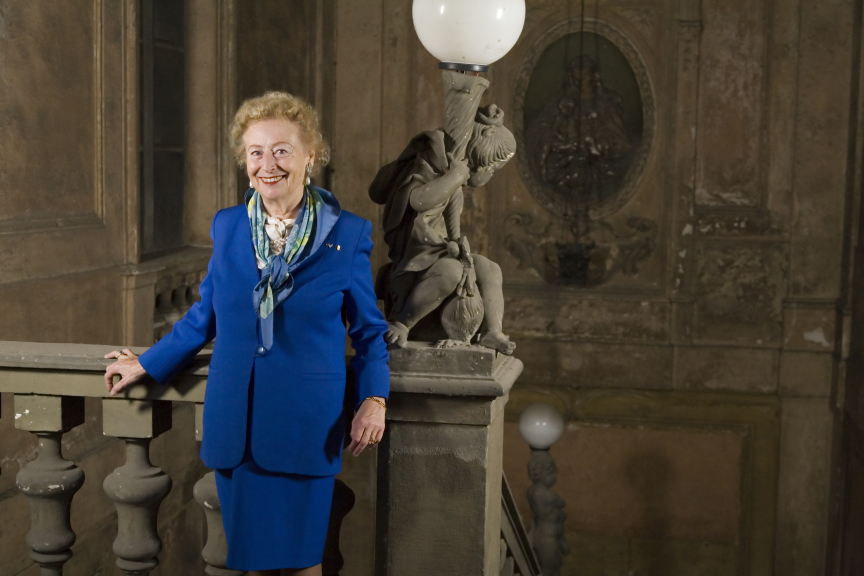 'I want to bring the building to life with students from America who can continue my father's work.'


–Princess Elettra Marconi
What does a modern-day princess do with her cherished, but uninhabited, Italian palace in the center of one of Europe's cultural capitals? Princess Elettra Marconi Giovanelli thinks she has the best answer: Fill it with American college students passionate for science and technology and inspire them to use their talents to better mankind – just like her father, Guglielmo Marconi.
Princess Marconi, daughter of the renowned inventor and electrical engineer who won the 1909 Nobel Prize for his pioneering work in the development of wireless technology, acquired the title of princess through marriage. She inherited the Palazzo Marconi in Bologna in 1936 when she was 6, upon the death of her uncle, Alfonso, one year before her father's death on her 7th birthday.
"Although we lived in Rome, my parents would bring me to visit the palace often," she says. "I remember my father taking me by the hand and encouraging me to play inside. He wanted me to love the palace. The decoration was beautiful, especially in the ballroom, where I would envision the grand parties that were held there."
The 16th-century palace covers a 9,500-square-meter area – about two-thirds the floor space of the White House – in the heart of Bologna, close to the city's iconic Two Towers and its university, the world's oldest. Created from two buildings joined in the 1500s by renowned architect Antonio Morandi, the palace is adorned with 18th-century sculptures and 18th- and 19th-century frescos.
The princess is on a mission to restore the palace and convert it to an academic center for students studying science, technology, engineering or medicine as a tribute to her father. She is visiting universities as part of a two-week tour – organized by Rutgers associate professor of classics T. Corey Brennan and sponsored, in part, by Rutgers University Libraries – to generate interest in partnering to restore the palace and add classrooms, work spaces, dormitories and a small museum dedicated to Marconi.
She will be the featured speaker at the "New Jersey: State of Invention" conference June 28 at Rutgers' Alexander Library in New Brunswick. A range of affiliated sponsors are helping with the tour, including Jameson Irish Whiskey, the company founded by the family of her paternal grandmother, Annie Jameson.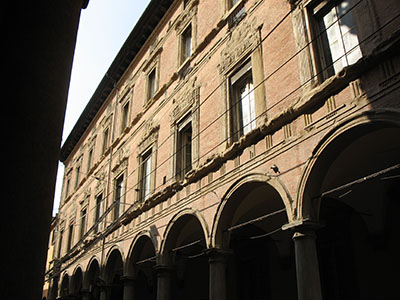 "I want to bring the building to life with students from America who can continue my father's work," she says. "He loved America because he said it was a young country full of ideas. He himself was young and optimistic when he made his inventions – a wonderful example for young people."
Brennan, who calls the princess "a living treasure," met her while he was the Andrew W. Mellon Professor in charge at the American Academy in Rome. He is traveling with her throughout her tour of the Eastern seaboard and Ontario. "The princess's initiative for her magnificent Palazzo in Bologna is the culmination of a lifetime educating the planet about the significance of Guglielmo Marconi's transformative discoveries," Brennan says.
This is the princess's third visit to New Jersey; her most recent, in 2001, marked the centennial of her father's first radio transmission across the Atlantic. Marconi, who came to New Jersey in 1899 and did much of his pioneering work in radio communications here, has strong ties to the New Brunswick area. His transmitting station, built off Easton Avenue, is known as the site from which President Woodrow Wilson's "Fourteen Points" – defining the moral goals for America's participation in World War I – were delivered in 1918.
"It was a pleasure to meet Princess Marconi, especially due to the significance of her father and his achievements in New Jersey," notes Richard Edwards, chancellor of Rutgers University-New Brunswick and executive vice president for academic affairs, who met with her last week. "It is exciting to learn how she is seeking to reanimate the Palazzo Marconi."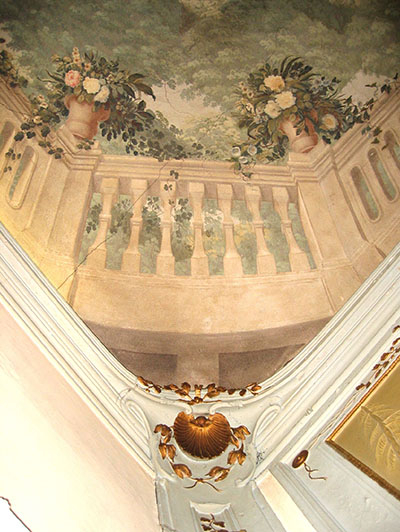 Princess Marconi has lived as close to a fairy-tale life as modern age can imagine: Her baptism in 1930 by future Pope Pius XII was broadcast on newsreels still accessible today; her godmother is Queen Elena of Italy; and from a young age, she has socialized with historical figures on both sides of the Atlantic. She especially enjoys pointing out that she has known two saints (Pope John XXIII and Pope John Paul II) and that when she met the Apollo 11 astronauts, Neil Armstrong said that if it weren't for her father, man would have never gone to the moon. She tells such stories during her appearances, often joined by her son, Prince Guglielmo Giovanelli Marconi.
The princess witnessed many of Marconi's experiments aboard his floating laboratory, the Elettra, for which she was named, and has dedicated her life to commemorating his achievements. With an interest in science, she enjoys telling young people stories about her father to inspire them to pursue work that would help people and save lives, as was Marconi's mission.
"My father found talking to young people very stimulating," she says. "And I am sure that when the palace is restored to its glory and filled with students, he would be as enthusiastic as I am about its new life."