Michael E. Zwick Named Senior Vice President for Research
Zwick, a 

former United States Navy commander, is trained as an experimental population geneticist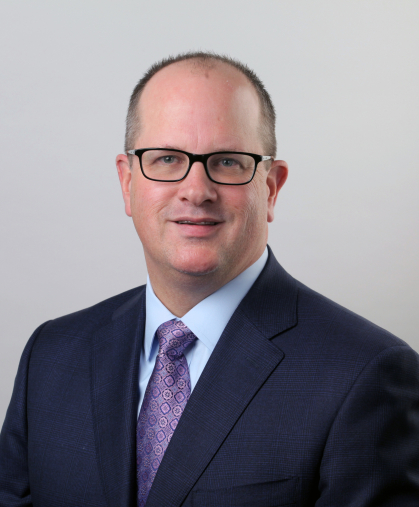 Michael E. Zwick of Emory University will be senior vice president for research at Rutgers University, effective Sept. 1 pending approval by the Board of Governors, President Jonathan Holloway and Executive Vice President for Academic Affairs Prabhas Moghe announced today.
Zwick will arrive at Rutgers after serving as associate vice president for research of the Robert W. Woodruff Health Sciences Center at Emory University and the associate dean of research and professor of human genetics and pediatrics in the Emory University School of Medicine. He spent over 16 years at the Atlanta-based research institution, beginning as an assistant professor in 2005.
"I am thrilled and humbled to join the Rutgers University community and look forward to working with its diverse and talented people," Zwick said. "I share President Jonathan Holloway's vision of a beloved community that supports academic excellence and develops strategic clarity for its future success, and I look forward to helping Rutgers achieve these ambitious goals."
A former United States Navy commander, Zwick will report to Moghe and will be a member of the president's cabinet. He will work closely with Moghe, the chancellors, academic leaders and researchers on Rutgers' campuses to elevate the university's research agenda and to enhance its position among the world's top academic institutions.
"Dr. Zwick is a respected leader who can further elevate Rutgers' research in its breadth, stature and substance," said Moghe. "He is well prepared to stimulate collaborative leadership to strengthen our research infrastructure and foster change. We are exceptionally proud to welcome Michael and his family to The State University of New Jersey."
Zwick received a bachelor of science degree from Cornell University in biological sciences in 1989 and earned his Ph.D. in population biology at the University of California at Davis in 1998. Prior to enrolling at UC Davis, he served as a Navy surface warfare officer and was on active duty during Operation Desert Storm before being recalled to active duty for the Iraq War. Zwick conducted his postdoctoral work at Case Western Reserve University School of Medicine and Johns Hopkins University School of Medicine and continued to serve in the Navy Reserve through 2017, retiring with over 25 years of service.
Trained as an experimental population geneticist in both the Drosophila (fruit flies) and human systems, Zwick's research uses principles of genetics and bioinformatics to discover the causes of rare and common disorders. He has had continuous National Institutes of Health funding since 2005, and through his research he has pursued diverse areas of human disease that include autism, dystonia, congenital heart defects, early-onset inflammatory bowel disease, biliary atresia and schizophrenia.
Zwick directs Emory's All of Us research program, which aims to speed up health research and medical breakthroughs by asking one million people to provide the types of information that can help create individualized prevention, treatment and care. He also co-chairs the membership committee for the Autism Sequencing Consortium and led the creation of the Emory Integrated Core Facilities, a team of 135 scientists and technical staff that directly supports researchers with external yearly funding that exceeded $831 million in fiscal year 2020.
Zwick was appointed to the position at Rutgers following a national search. Kathleen Scotto has served as the university's interim senior vice president for research since David Kimball's retirement from the position on April 1, 2021.
In his role, Zwick will guide an expanding university research enterprise that continues to exceed that of all other New Jersey institutions of higher education combined. In fiscal year 2020, more than $2.6 billion worth of proposals were submitted by Rutgers researchers, while sponsored research from all sources totaled $747 million awarded to 3,709 projects. In fiscal year 2020, Rutgers research translated widely to a rich innovation portfolio, with nearly 200 invention disclosures, over 100 global patents issued and scores of licenses signed with external ventures and industry.