Mexican and Immigrant Health a Focus for Rutgers Educator
A Rutgers respiratory therapist spends her vacations in Mexico and along the U.S. border as a health educator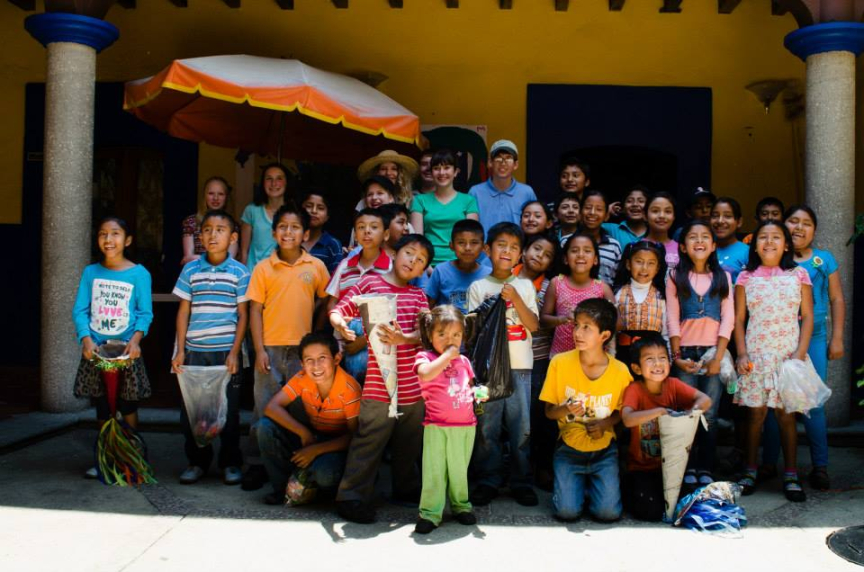 'I know the person I see sitting on the exam table has a history – often a harrowing one – of the road travelled to that facility. Caring for recent immigrants is an issue not just at the border, but right in our own backyard.'

–Kathleen
Smith-Wenning
Some people save their vacation days to travel to a tropical paradise. Kathleen Smith-Wenning accumulates them to teach underserved populations in Mexico and along the U.S.-Mexico border how to improve their health.
Since 2006, Smith-Wenning, the director of clinical education for the Respiratory Care Program at Rutgers School of Health Related Professions, has been traveling to Oaxaca, Mexico, to volunteer with Oaxaca Streetchildren Grassroots, an organization dedicated to improving the lives of Oaxaca City's poorest children through education. Smith-Wenning, a respiratory therapist who has a master's degree with a focus in medical anthropology, discovered the organization while seeking a service project that would immerse her anthropology students at Monmouth University in a community of indigenous people.
After that first trip with two students, she fell in love with the warmth and culture of the people served by the Arkansas-based organization. Subsequently, she was invited to join its board of directors and to provide medical oversight. Even though she no longer brings students with her, she continues to volunteer annually in Oaxaca.
"Most of the children we serve work late into the night selling cigarettes and candy. They are profoundly poor by our standards: They live in homes with cement floors, corrugated walls and roofs, one light bulb and no running water. Their beds are floor mats," says Smith-Wenning, who returned from her most recent trip January 20. "But they have a different type of wealth: A strong, family-centered community."

The course she teaches in Oaxaca, "English for Your Health," covers topics such as bodily functions, how to read medicine labels and when to call a doctor. She also discusses common ailments – such as cold, flu, asthma, bronchitis, diabetes and hypertension – how to describe them to a health care professional and how they are treated.
But that's not all. In August, while watching news of the unfolding crisis of unaccompanied minors from Central America crossing the U.S. border, she decided to take action. With only one week for a summer vacation, she had limited time to make a meaningful impact. "I was drawn to help these people because as austere as the conditions in Oaxaca are, those children have an address," she says. "The refugee children had no idea where they were and were alone."
Smith-Wenning contacted La Posada, a refugee shelter near the border in San Benito, Texas, and spent that week teaching residents the hands-only version of CPR as part of the shelter's mandatory life skills classes.
Although her Spanish as "moderate to mediocre," Smith-Wenning is able to communicate with students by acting out concepts and using translation dictionaries. She found this strategy especially beneficial at La Posada, which attracted youths from regions other than Central and South America.
The challenge of teaching health literacy is more than simply overcoming a language barrier. "Non-English speakers may not have a word for a common disease, such as asthma or diabetes," she says. "And some of my students have relied upon herbal remedies and do not understand Western medicine."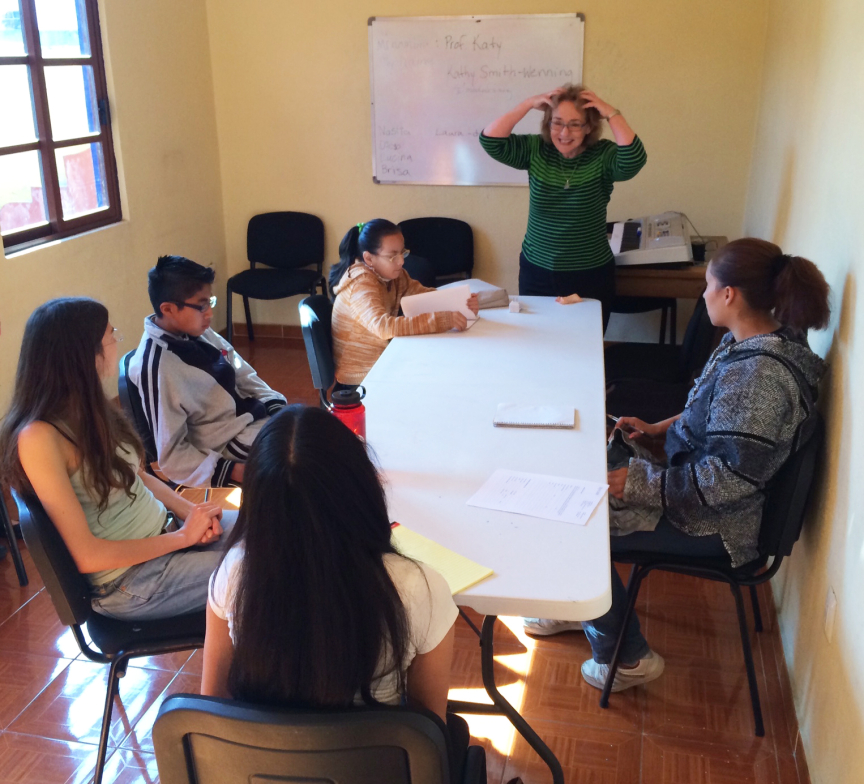 Smith-Wenning credits her volunteer experiences with helping her better understand the non-English speaking patients she encounters in Newark at University Hospital, Rutgers School of Nursing's Jordan and Harris Community Health Center and the Rutgers FOCUS Wellness Center.
"As a health care provider, I'm fortunate to have a firsthand look at the immigrant experience. I know the person I see sitting on the exam table has a history – often a harrowing one – of the road travelled to that facility," she says. "Caring for recent immigrants is an issue not just at the border, but right in our own backyard."
Over the past year alone, nearly 3,000 unaccompanied minors were resettled in New Jersey, according to the U.S. Department of Health & Human Services' Office of Refugee Resettlement. "These faces in the numbers are our patients – that we cannot forget," Smith-Wenning says.
---
For more information, contact Patti Verbanas at 848-932-0551 or patti.verbanas@rutgers.edu