LGBTQ College Students Experience Depression, Suicidal Thoughts Four Times More Frequently Than Heterosexual Peers
Study initiated by Rutgers' Tyler Clementi Center is largest of its kind in U.S. higher education history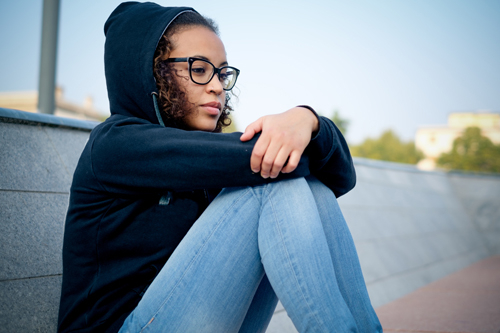 "We've known that queer and transgender students suffer from depression and anxiety, but we've never had a nationwide sample of this size or such a diverse mix of public and private/religious schools. This finding was consistent across all datasets. This shows that this is not just a problem in rural America, it's a problem everywhere."

– Maren Greathouse, director of the Tyler Clementi Center at Rutgers-New Brunswick

 
---
Queer and transgender college students frequently experience depression and contemplate suicide at four times the rate of their heterosexual and non-transgender peers, according to a new Rutgers-led analysis – the largest of its kind in U.S. higher education history.
This first-ever meta analysis of student experiences – based on data from seven national student surveys spanning 2015-2017 – included nearly 90,000 LGBTQ students across 902 institutions nationwide. Previously, the largest analysis of this community represented 5,000 LGBTQ students, said Maren Greathouse, director of the Tyler Clementi Center at Rutgers University-New Brunswick.
"We've known that queer and transgender students suffer from depression and anxiety, but we've never had a nationwide sample of this size or such a diverse mix of public and private/religious schools," said Greathouse. "This finding was consistent across all datasets. This shows that this is not just a problem in rural America, it's a problem everywhere."
The data was culled from surveys conducted by the Center for Postsecondary Research at Indiana University, the Higher Education Research Institute at UCLA, the SERU-AAU Consortium, and the American College Health Association, which collaborated with the Clementi Center on the research study.
Preliminary findings of the analysis indicate:
Queer-spectrum (17 percent) and trans-spectrum (20 percent) students are three times more likely to report self-injury in the last 12 months than heterosexual (5 percent) and non-transgender peers (6 percent).
 
A little over one in five queer-spectrum students (22 percent) and one in four trans-spectrum students (25 percent) report that they had seriously considered suicide during the previous 12 months – three times the rate of heterosexual (8 percent) and non-transgender peers (9 percent).
 
Nearly one third of queer-spectrum (30 percent) and trans-spectrum (32 percent) students reported to being so depressed that it was difficult to function, twice the percentage reported by heterosexual and non-transgender peers.
"All the things we've heard anecdotally over the years have been confirmed though this study," said Greathouse, who spearheaded the project.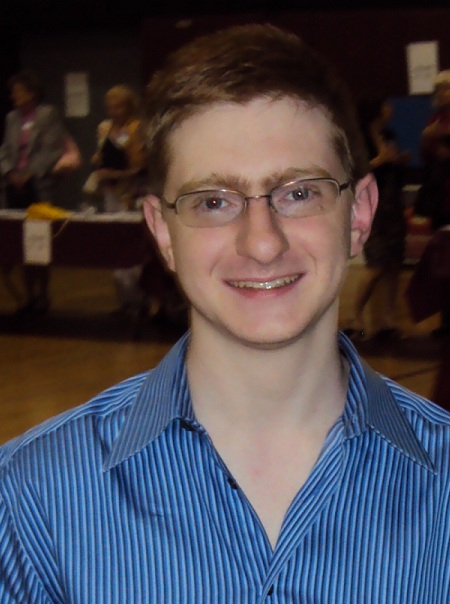 The results of this analysis come at a critical time in higher education, she said, because less than 15 percent of American colleges and universities provide dedicated staff and operational support to address the support needs of queer-spectrum and trans-spectrum populations.
"When queer-spectrum and trans-spectrum students come out, they often lose their support systems of family and friends, which is why it's so important to support and connect them throughout their undergraduate experience," Greathouse said. "But when the vast majority of colleges and universities don't have a dedicated staff to convene them, it shifts the burden on queer and trans students to set up their own support networks."
It is Greathouse's hope that findings from this study – which will be discussed at the Clementi Center during an Oct. 26 academic colloquium expected to draw 300 academics from across the country – increase the attention queer-spectrum and trans-spectrum students receive from national and institutional policymakers, university administrators and decision-makers.
That the analysis was initiated by the Clementi Center and its implications on college campuses will be discussed during the upcoming colloquium is a fitting tribute to the center's namesake, said Greathouse. Tyler Clementi was a first-year student at Rutgers who, shortly after coming out, was harassed for his sexuality and tragically ended his life Sept. 22, 2010. After his death, Clementi's parents founded the Tyler Clementi Center at Rutgers to address the unique issues that impacted Tyler and the many students who experience bias and peer aggression within higher education. 
"I think end goals of the study are multiple," she said. "One is that we raise awareness about the lack of resources for the queer-spectrum and trans-spectrum students in higher education. The second is to make a case for why these resources are needed, and the third is to encourage the funding of more research specific to this population."