The Legend of the New Jersey Folk Festival
Professor Angus Gillespie, who captivated thousands with cultural folklore, is stepping down from annual festival he created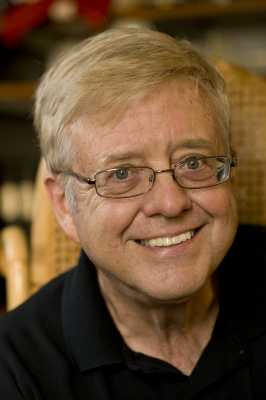 Did you know that New Jersey is the only state with an official demon? Or that there are many ways to carve duck decoys? Or that William Smith Monroe, the father of bluegrass, had an uncle who taught him the fiddle?
Angus Gillespie knows these and many more folklore gems.
The folklorist and American studies professor at the Rutgers-New Brunswick School of Arts and Sciences has studied local legends and cultural folk arts throughout the Garden State and brought music, crafts and other customs to tens of thousands through the New Jersey Folk Festival over the past 45 years. Along the way, Gillespie – who is stepping down this year from the annual festival he created – has inspired generations of students who have helped manage the festival.
"I have loved this job and the hard-working undergraduate students I have worked with. After 45 years, though, I am ready for new challenges," Gillespie said, noting that the New Jersey Folk Festival began with a staff of one as part of an arts campaign at Rutgers in 1975 and has evolved into one of a few large-scale student-run events in the country.
Gillespie will continue to teach at the School of Arts and Sciences, and the festival will go on under new faculty leadership in 2020.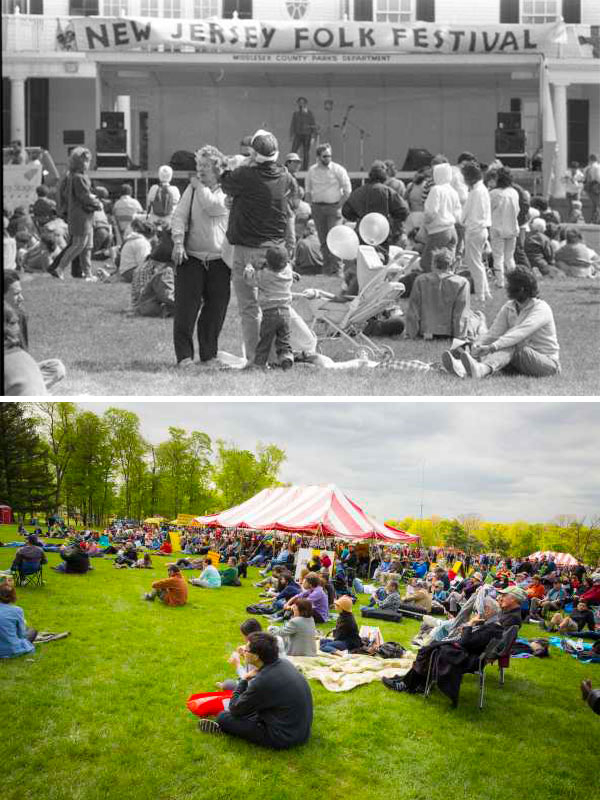 This year's New Jersey Folk Festival on April 27, at the Eagleton Woodlawn in New Brunswick, blends themes from the last five festivals, with feature exhibits on Native Americans of New Jersey, maritime folklore, Turkish traditions and bluegrass.
For the past four decades, Gillespie has been guiding his students in careful research of New Jersey cultural groups and their traditions, like the "Pineys" and the Kalmyk community of Howell, N.J., hoping to instill a respect for folklore, both traditional and revivalist. However, he says it's the career skills they develop – event management, artist and vendor relations, and advertising and marketing – that helps bring the festival's live music and performance, arts, crafts and food to life. 
"It's a great experience for my students when it comes time for them to enter the workforce. What 21-year-old has 'New Jersey Folk Festival manager' on their resume?" said Gillespie.
Shirley Cheng, a senior communications major and this year's festival manager, agrees.
Cheng says her time working on the festival has helped her secure internships in public relations, a field she hopes to enter after graduation. With the festival, she's gained leadership skills and experience in writing press releases and conducting interviews with the media. 
"People don't know what goes into the folk festival. Our professors do extensive research three years before each folk festival, and every single part of the festival is strategically planned," she said.
Students from all majors can take "Folk Festival Management" to earn three credits while gaining valuable hands-on experience – from the theme selection and research to the promotion and administration of running a festival.
Like Cheng, some students continue to work with Gillespie long after a semester ends, partly because they absorb his enthusiasm for showcasing folklore.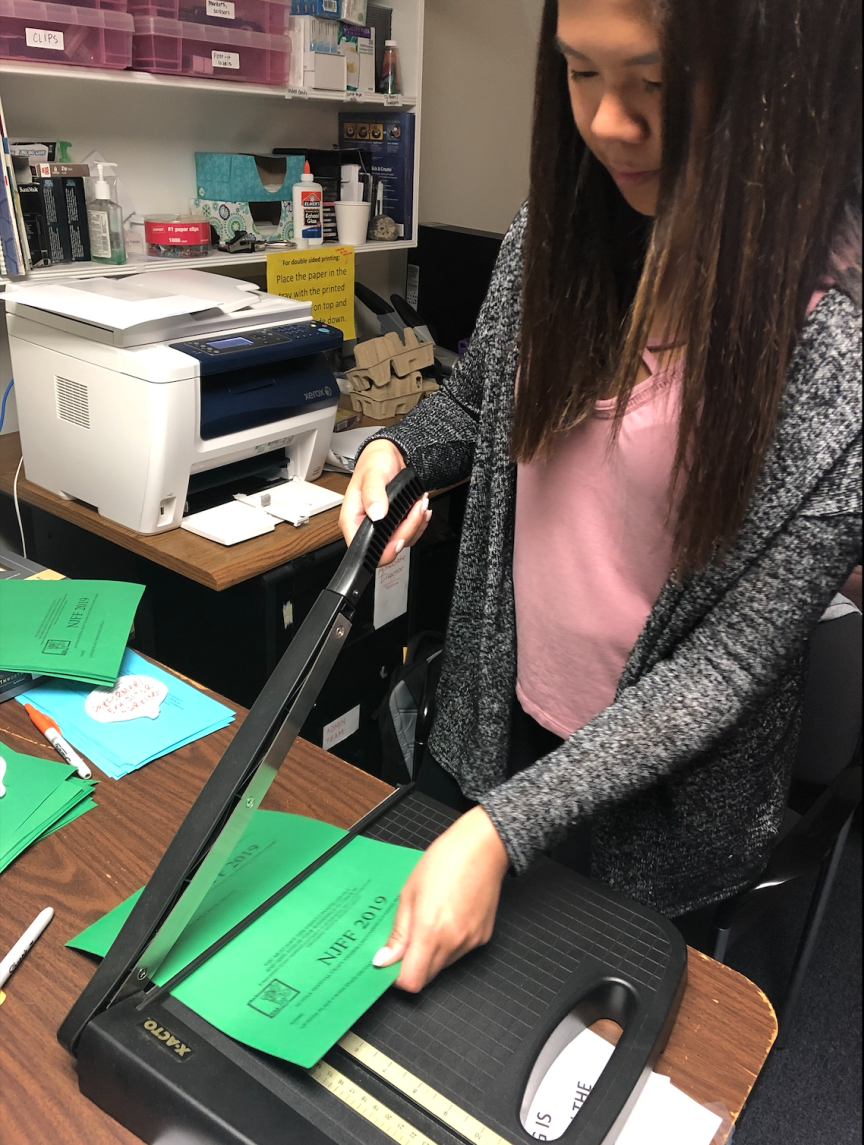 Lora Bottinelli, a Rutgers alumna and the executive director of the National Council for the Traditional Arts, the organization that oversees the National Folk Festival, can relate. She fondly recalls taking Gillespie's "American Folk Song and Ballad" course as an elective after a recommendation from a friend.
"My whole career trajectory stemmed from taking this random class," said Bottinelli. 
Gillespie assigned the then-English major a series of articles on maritime traditions, including New Jersey duck decoys and boats to be included in the Encyclopedia of New Jersey covering folklore on the state. She soon became an expert on small boats in South Jersey, traditional hunting and duck decoy carving.
"Those assignments ended up being a keystone of my career," she said.
Bottinelli says it was Gillespie who steered her toward a master's in American studies. After receiving her master's from the University of Wyoming, she applied for a position at the Ward Museum of Wildfowl Art in Salisbury, Maryland, where her in-depth knowledge of maritime folklore gave her a unique advantage over the competition.
Special event programming was a big part of her job at the museum, where she learned about the National Folk Festival, which she later worked to bring to Salisbury. That experience eventually secured her the position as executive director of the council.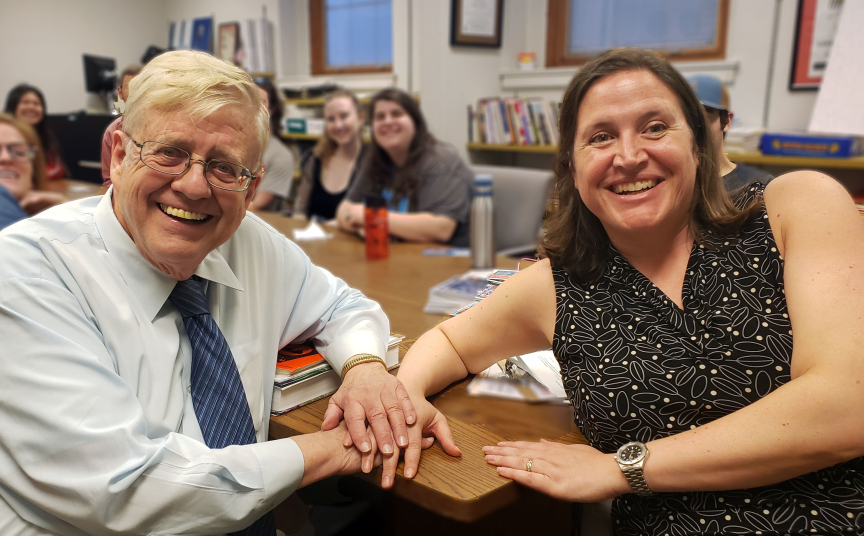 In April, Bottinelli came to Rutgers to provide insights from the national level to Gillespie's festival management students, from public safety to transportation to collaboration and selection of performers.
Cheng believes that Bottinelli is a living testament to the positive effect Gillespie has had on his students over the years.
"Bottinelli is a successful director, and it goes to show how much Gillespie can help influence his students' careers," said Cheng.
For Cheng, that realization is bittersweet.
"I feel like every day I'm working with a piece of Rutgers history. He started this festival all by himself," she said. "He said he wanted something at Rutgers to showcase what folklore has to offer. Now, a few people manage this massive thing that attracts 18,000."
The New Jersey Folk Festival takes place on Saturday, April 27, 2019, from 10 a.m. to 6 p.m. at the Eagleton Woodlawn in New Brunswick, New Jersey. Attendees can also participate in Rutgers Day at all Rutgers locations beginning at 10 a.m. on the same day.