Keeping Track: Rutgers Alumna Puts Research Plans Into Action
Mial credits her Rutgers-Camden education for putting her on a path to a successful career in research and academia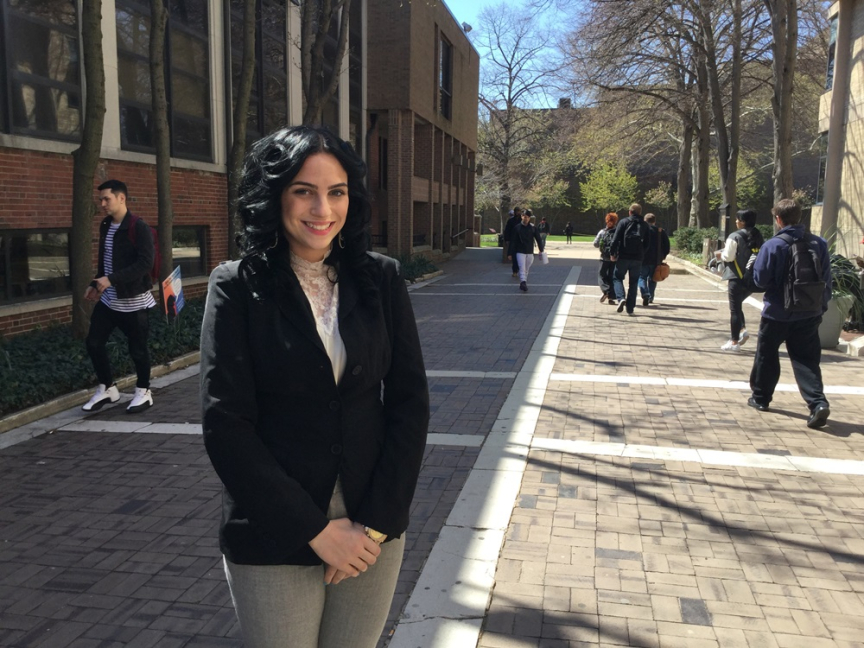 'She did a lot of things right in navigating her undergraduate career. Students can learn a lot from her.'

– Courtenay Cavanaugh
Kaci Mial has a purpose.
With just the right guidance, recalls the 2015 Rutgers University–Camden graduate, she knew that she could put her plan into action.
So the Pemberton native sought a scholar and educator who shared her specialized research interests and found the perfect match in Courtenay Cavanaugh, an assistant professor of psychology at Rutgers–-amden.
"I felt that her intensive research on violence against women and HIV prevention really matched what I was looking for," says Mial, who graduated from Rutgers–Camden with a bachelor's degree in psychology and a minor in women's and gender studies. "It's a big reason that I chose to study at Rutgers-Camden."
Under Cavanaugh's tutelage, Mial would gain invaluable research experience, culminating in her co-authoring a peer-reviewed journal article in a major research journal – a rare accomplishment for an undergraduate student.
Today, the Camden resident continues to build on her already considerable academic and practical knowledge as a second-year student in the master of education program in human sexuality studies at Widener University, while serving as a case manager for at-risk adolescents and their families at Crossroads Programs in Mount Holly.
"She did a lot of things right in navigating her undergraduate career," says Cavanaugh. "Students can learn a lot from her."
On a recent Thursday afternoon, Mial spoke to the psychology club and offered the kind of insight and perspective that the students weren't going to find in a textbook. She advised them to follow suit and find professors with whom they'd like to conduct research and establish productive, working relationships with them – not only to gain research experience, but to learn how to begin thinking about psychology as a career.
First and foremost, Mial noted, it's important to maintain an honest and open dialogue with professors – a realization that she admittedly learned the hard way while trying to balance demands as a fulltime student with a fulltime job.
"I had a lot on my plate," recalls Mial. "I was looking to get involved in all of these different experiences, but I was a first-time college student in my family and wasn't sure how to navigate those processes. Instead of coming up with excuses or coming up with what you think your professors want to hear, it's important to be honest with them about the time that you can commit and let them guide you."
Mial would collaborate with Cavanaugh and David Tulloch, associate director for program development and the GIS Applications Program leader at Rutgers University–New Brunswick, on a groundbreaking study, titled "Assessing the Availability of the Female Condom in the Philadelphia Metropolitan Area."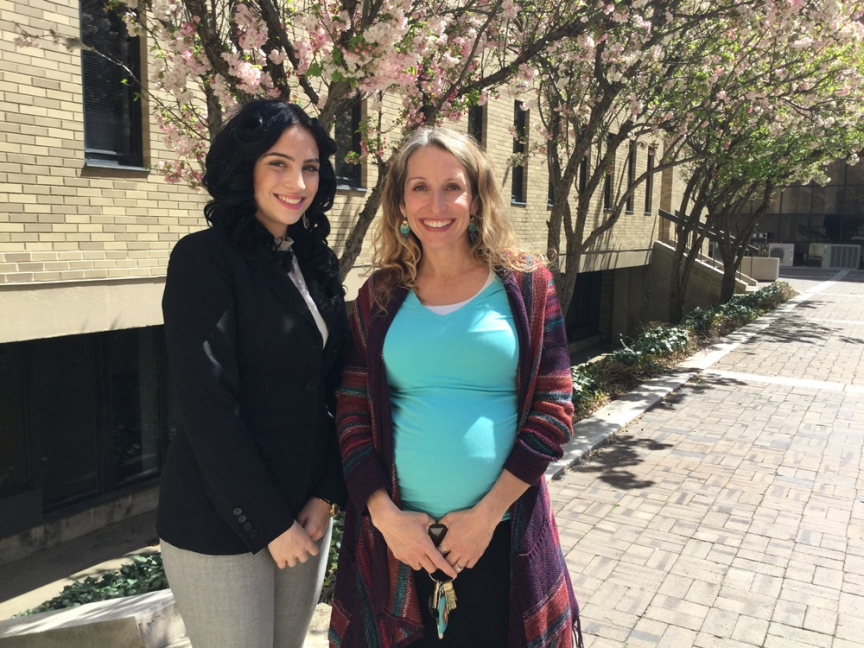 The research project used geographic information systems (GIS) to map the availability of the female condom in relation to the male condom in the Philadelphia metropolitan area, finding that only one percent of 1,228 service providers in the study sold or provided the female condom, while 77 percent provided or sold the male condom.
Looking back, Mial says that she didn't quite realize the full significance of her accomplishment until the project was done.
"I can see now how other students around me haven't had such amazing opportunities," says Mial, who also served as treasurer of the psychology club and was among several women's and gender studies students to earn the 2015 Margery Somers Foster Undergraduate Multimedia Award for producing a video for the It Gets Better Project. Read the full story on NewsNow.
Mial also took an "Applied Experience in Psychology" class with Cavanaugh, through which she served an internship as a health educator – speaking on issues that they were researching, such as preventative measures for HIV and sexually transmitted infections – for Planned Parenthood of Southern New Jersey in Camden.
From there, Mial served an internship as a case manager assistant for Crossroads and subsequently moved to a paid position as a youth counselor. Upon graduating from Rutgers–Camden in 2015, she was hired as a full-time case manager.
In addition to her work at the agency, Mial plans to continue researching women's and human sexuality issues with Cavanaugh while pursuing her master's degree. Ultimately, she plans to earn her doctorate and, just like Cavanaugh, continue a career in research and academia.
With the research and practical experiences that she gained at Rutgers–Camden, Mial says, she can not only envision her dreams, but how to get there.
"It's exciting," says Mial. "I can move forward knowing what to expect."