Johnson & Johnson Teams with Rutgers to Advance Women's Education in STEM Fields
The company has entered into partnerships to build a more diverse workforce and improve the health and well-being of people around the world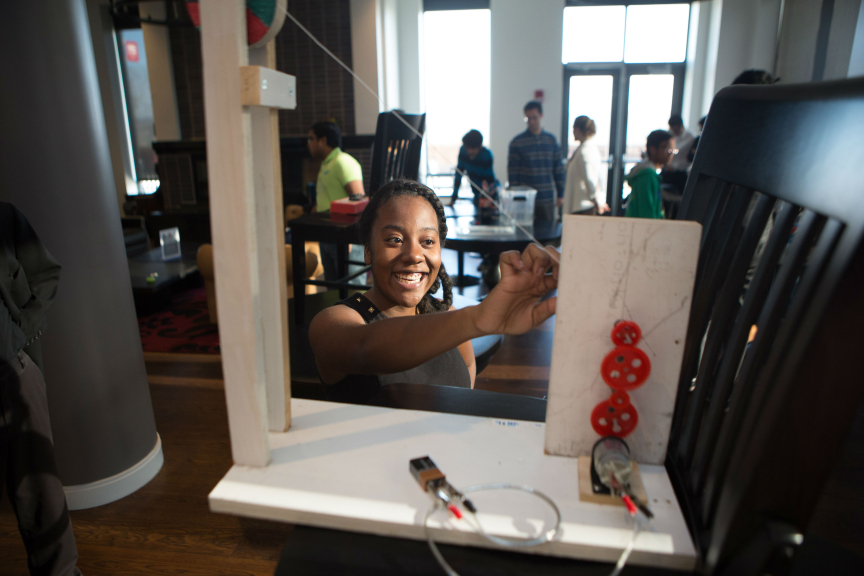 Rutgers University-New Brunswick Honors College is one of 10 partners worldwide selected by Johnson & Johnson to help increase the number of undergraduate women majoring in the fields of science, technology, engineering, math, manufacturing and design (STEM2D).
Johnson & Johnson also entered into agreements with the National Center for Women and Information Technology and eight other leading academic centers, including Caltech, Harvey Mudd College, Massachusetts Institute of Technology, Instituto Tecnológico de Aeronáutica (ITA - Brazil), Rhode Island School of Design, Spelman College, The University of Tokyo, and The University of Limerick.
"More than 80 percent of a family's health care decisions are made by women, including moms, sisters and their friends,'' said Sandi Peterson, group worldwide chairman, Johnson & Johnson in a recent press release on the initiative, "and our goal with this program is to increase the participation of women that are practicing medicine and developing the technology and products that are used to keep people healthy."
Dr. Sunita Kramer, associate dean of academic affairs for the Honors College, will lead the new initiative at Rutgers-New Brunswick.
"We're pleased to be partnering with J&J on this important program as we work to expand opportunities for women at Rutgers who are interested in pursuing careers in these fields," Kramer said. "The new Honors College brings together a diverse student body from across the professional and liberal arts schools to learn from each other and to tackle complex global challenges that will lead to meaningful innovation—an approach that is in step with J&J's STEM2D initiative."
During the next few months, the Honors College will work with Johnson & Johnson to develop a program for female students interested in STEM2D fields. Scholarships will be awarded to individuals, while lectures and mentorship and internship opportunities will connect students with women professionals in the STEM2D fields.