A series of events – including a poetry competition, a film viewing and a party on Rutgers Day – are set throughout the month of April
Paul Robeson, an athlete, actor, singer and civil rights activist who is one of Rutgers' most notable alumni, would have celebrated his 125th birthday on April 9. 
 
To mark the occasion, various university organizations and alumni groups are holding several events in or around Rutgers University–New Brunswick throughout April to honor the 20th century Renaissance man's legacy. 
As Rutgers notes, the son of a runaway slave, Robeson attended Rutgers College in New Brunswick on an academic scholarship, becoming the university's third Black student and its first Black football player.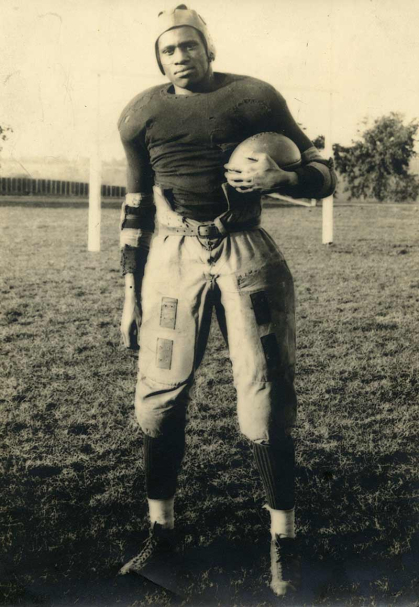 "The life and legacy of Paul Robeson is celebrated worldwide," said Jim Savage, president of the class of 1971 at Rutgers-New Brunswick and an organizer of Robeson birthday celebration events. "That said, there is no place more so than Rutgers where Paul Robeson should be heralded and recognized for the extraordinary gifts he gave to the world." 
"Rutgers-New Brunswick is proud to honor Paul Robeson, an astonishingly accomplished global activist, public speaker, artist and athlete with a fierce commitment to the struggles for human dignity and freedom," said Rutgers-New Brunswick Chancellor-Provost Francine Conway. "His inspiring life is an important part of the Rutgers story." 
Members of the Paul Robeson Cultural Center (PRCC) have organized several events as part of Robeson Week (Monday, April 3, through Friday, April 7) to honor the life and legacy of Robeson as well as his "significant contributions to dismantling racism locally and abroad." Jakora Thompson, PRCC director, said the overall theme for this year's Robeson Week is "Art as Resistance."  
"We hope students are inspired by how Paul Robeson used his platform to advocate for civil rights," Thompson said.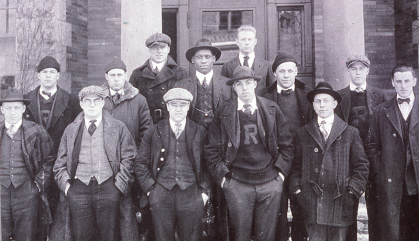 In addition to the PRCC, other sponsors of Robeson birthday events include the Department of Africana Studies, the Rutgers African-American Alumni Alliance (RAAA) Inc., the Rutgers Alumni Association, the Livingston Alumni Association, the Rutgers University Foundation, the Rutgers Class of 1971 and the Ubuntu Cultural Pavilion Inc. Savage said Rutgers organizations are networking with the Paul Robeson Alliance, a coalition of groups that have come together to share details of what each is doing to celebrate the occasion. 
Here are the April events at Rutgers-New Brunswick celebrating the 125th anniversary of Robeson's birth: 
Tuesday, April 4: PRCC Robeson Week Keynote Speaker Bryonn Bain 
Time and place: 7 p.m.-9 p.m. at College Avenue Student Center multipurpose room, 126 College Ave., New Brunswick. Register here. 
This PRCC event features a performance and lecture by Bryonn Bain, a scholar, poet, actor, author, prison activist, hip hop artist and professor of African American studies and world arts and cultures at the University of California, Los Angeles. After being wrongfully imprisoned during his second year at Harvard Law School, Bain centered his career around those who have been justice-impacted, said Thompson, adding that Bain's accomplishments include founding a prison education program from New York University to offer college degrees to those incarcerated in upstate New York. 
The event, "By Any Media Necessary: Lyrics, Language and the Art of Abolition With Bryonn Bain," will feature highlights and behind- the-scenes experiences from Bain's one-man hip hop theater and spoken word production, Lyrics from Lockdown, which was executive produced by Harry Belafonte. 
Wednesday, April 5: PRCC Robeson Week Poetry Competition Featuring Porsha Olayiwola 
Time and place: 7 p.m.-9 p.m. at Trayes Hall in the Douglass Campus Student Center, 100 George St., New Brunswick. Register here. 
This PRCC-sponsored competition features special guest Porsha Olayiwola, poet laureate for the city of Boston. Students will recite original poetry based on the concept of art and language as tools of resistance in the liberation of the oppressed. Judges for this competition will include alumni and faculty as well as Rutgers VIP guest Susan Robeson, Paul Robeson's granddaughter. Prizes will be awarded to the top contestants. 
Thursday, April 6: PRCC Robeson Week "Tiny Desk Concert"  
Time and place: 4 p.m.-6 p.m. at the Paul Robeson Cultural Center, 600 Bartholomew Road, Piscataway. 
Join the center as it celebrates Paul Robeson's 125th birthday with its own version of a "Tiny Desk Concert" featuring The Young Picassos. Come for food, a live band, karaoke, art, mixing and mingling. 
Wednesday, April 12: Viewing of The Proud Valley Starring Paul Robeson 
Time and place: 6 p.m.-9 p.m. at Rutgers Cinema, 105 Joyce Kilmer Ave., Piscataway. 
Not only was Robeson a star on the football field: He was one on the silver screen, too. Join others celebrating Robeson the movie actor during this viewing of the 1940 British drama, The Proud Valley. A limited number of tickets will be available on a first-come, first-serve basis. Text Savage at 732-501-4898.  
Thursday, April 27: 2023 Paul Robeson Distinguished Lecture 
Time and place: 6 p.m. in the Teleconference/Lecture Hall on the fourth floor of Archibald S. Alexander Library, 169 College Ave., New Brunswick. 
This year's lecture, sponsored by the Rutgers Department of Africana Studies, features Gerald Horne, who holds the Moores Professorship of History and African American Studies at the University of Houston. Horne is the author of more than 30 books on issues of racism in a variety of relations involving labor, politics, civil rights, international relations, culture and war. A reception will follow.
Saturday, April 29: Robeson's 125th Birthday Party at Rutgers Day 
Time and place: 11 a.m. to 4 p.m. at the corner of College Avenue and Seminary Place, New Brunswick. 
Visit exhibit tables and enjoy Scarlet R cookies (provided by the Rutgers Alumni Association) near Paul Robeson Plaza. (University officials and dignitaries dedicated the open-air plaza, which features granite panels detailing the story of Robeson's life, in 2019 to honor the famed Rutgers graduate.) The party, sponsored by the Rutgers African-American Alumni Alliance (RAAA) Inc., will feature Scarlet R cookies (provided by the Rutgers Alumni Association), performances – including dance, song and poetry – as well as Robeson-themed quizzes.