The ceremony livestream is available 

on the inauguration website
Rutgers will celebrate the inauguration of Jonathan Scott Holloway as the university's 21st president through a series of events promoting service and showcasing excellence that are open to members of the community.
The inauguration, traditionally the official installation of the president, is taking place more than a year after Holloway joined the Rutgers community due to the pandemic. The two-day celebration will kick off yearlong events highlighting excellence across the university.
"We celebrate the powerful combination of Jonathan Scott Holloway's transformational presidency and Rutgers' long tradition as an academic and research powerhouse," said Mark Angelson, chair of the Rutgers Board of Governors. "We formally welcome this extraordinarily distinguished scholar, outstanding academic administrator and remarkably effective and compassionate human being, and his commitment to a beloved community."
Inauguration events are planned for Nov. 4 and Nov. 5, and all faculty, staff and students are invited to attend the following activities, including a panel discussion on the value of service.
Excellence Fest
Thursday, Nov. 4, 3 p.m. - 6 p.m.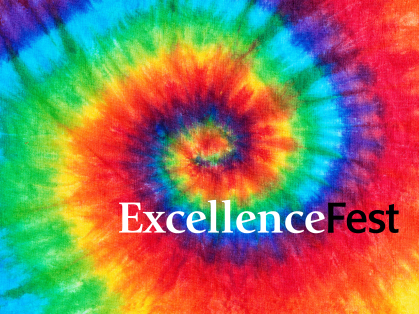 Faculty, staff, students, and alumni are welcome to celebrate the inauguration at Excellence Fest on Thursday, Nov. 4, 3 p.m. - 6 p.m. at the Bishop House area, College Avenue Campus. The festival will feature performances, activities, games, food, music, and giveaways. Take a selfie with Holloway, share what you think excellence looks like at Rutgers, win an "Excellence" t-shirt, and watch a showcase of outstanding student talent. Rain or shine. 
…In Service to the Common Good




Friday, Nov. 5, 10 a.m. - 11:30 a.m.
Please join us for a virtual academic panel discussion on the value of public service, moderated by Holloway. Guest panelists include:
Dr. Joan T.A. Gabel, President, University of Minnesota

The Honorable Thomas H. Kean, former Governor of New Jersey

Mr. Rajiv Vinnakota, President, Institute for Citizens and Scholars
Registration is required to attend this webinar. Please visit the academic panel website for more information and to register.
Inauguration Station Watch Parties
Friday, Nov. 5, 1:30 p.m. – 3 p.m.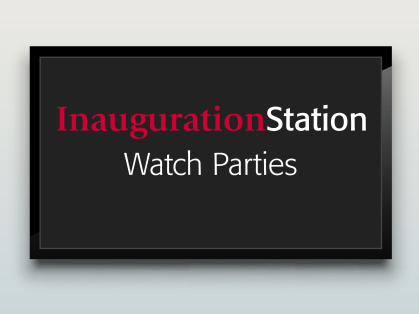 Watch the inauguration ceremony at gatherings throughout the university on Friday, Nov. 5, 1:30 p.m. - 3:00 p.m. Enjoy food, get an "Excellence" t-shirt, and share this historic Rutgers moment with friends and colleagues:
For those who cannot attend a watch party, you can view the ceremony livestream on the inauguration website.