Mansi Shah created the first undergraduate program in the country in correctional health
Mansi Shah's home in New Jersey is only about 20 miles from Rikers Island. While the distance between a New Jersey suburb and New York City's main jail complex might seem insurmountable, the Rutgers Honor College graduating senior has devoted much of her time bridging the gap between her experience as a high-achieving honors student and the lives of the incarcerated.
"I am so grateful for the transformative experiences I have had as a Rutgers student engaged in social justice and health equity," said Shah who created the Correctional Health Summer Program, the first formal undergraduate program in the country in correctional health, which allows Honors College students to shadow medical professionals and implement a health education project in correctional facilities.
When Shah arrived at Rutgers-New Brunswick, she fully embraced the Honors College's commitment to service.  Looking for a way to help others while expanding her own perspectives, she and three other students established the Rutgers chapter of the Petey Greene Program, an initiative focused on recruiting and training volunteers to help supplement educational programs in correctional facilities.
Shah's experiences with the Petey Greene Program helped to transform her outlook as a cell biology and neuroscience major. She plans to pursue a career in medicine and hopes to continue serving as a regular contributor to "Just Health," a newsletter dedicated to literature about mass incarceration and health.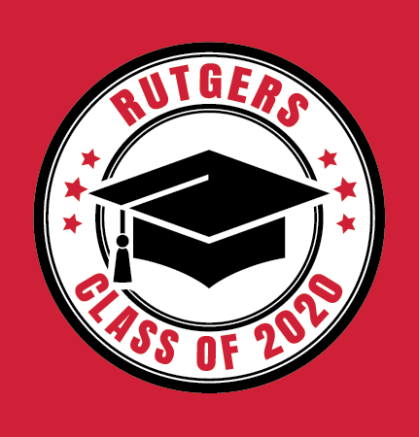 Shah remembers one incident that helped her realize more deeply how health and education are affected by the conditions inside prisons.  She was tutoring a woman who could not focus because her spoon had been stolen and she hadn't been able to eat her oatmeal.  Recognizing that the woman's ability to learn was intertwined with emotional, mental, and physiological well-being, Shah worked with her to develop a weekly nutrition plan.
"By understanding the social determinants of health, I hope to provide compassionate care to individuals in need," Shah said.
Shah realized her passion to work with incarcerated individuals after doing an internship at New Jersey's female prison through Rutgers' Institute for Women's Leadership (IWL) Leadership Scholars Program, where she worked with 40 incarcerated women to help them learn about and manage their diabetes. The next summer, after her sophomore year, Shah worked at the Rikers Island jail complex helping young people find the resources and support they needed to transition out of jail.
Shah went on to work with Arthur Brewer, statewide medical director of UCHC (University Correctional Health Care), part of Rutgers Behavioral Health Care, and members of the Honors College staff to plan and implement the Correctional Health Summer Program.
Now in its second year, the program has attracted over 100 applications from Honors College students. Shah has led the way in recruiting, vetting, interviewing and training candidates who spend one day a week for eight weeks shadowing medical providers,  identifying unmet health needs and providing recommendations to address them.
Sunita Kramer, Assistant Vice Provost and former Associate Dean for Academic Affairs at the Honors College who served as her capstone co-adviser with Brewer, said, "The depth of this program is extraordinary. Mansi not only made the most of her time here at Rutgers, she is actually leaving the university better for it by creating a meaningful and impactful program that students will experience for years to come."
The program offers intensive and specialized clinical experience and builds bridges between some of the most vulnerable people and emotionally aware, empathetic and talented college students like Shah and her academic colleagues.
"The justice-health field excites me because it is interdisciplinary in nature and offers tremendous potential for long-term positive change," Shah said.
As she gets ready to graduate, Shah leaves the program a lasting legacy of her commitment to health care and social justice.  Now serving on the Board of Directors of the Academic Consortium on Criminal Justice Health and a Fulbright finalist, Shah plans to take a gap year before medical school to work as a Substance Use Care Coordinator at Boston Health Care for the Homeless Program.
Whatever happens in the future, Shah said she will continue to fully embody the Honors College motto of Curiosity, Knowledge, Purpose, as she develops her immense academic and emotional intelligence to create a better world for all.