Honoring 150 Years of College Football
In honor of the 150th anniversary of the birth of college football, Rutgers Today is sharing stories about how involvement with the game has shaped the lives of our students in different ways. Check out this selection of stories of successful alumni who have all been involved with the birthplace of college football.
Rockettes' Athletic Trainer Got Her Start With Rutgers Football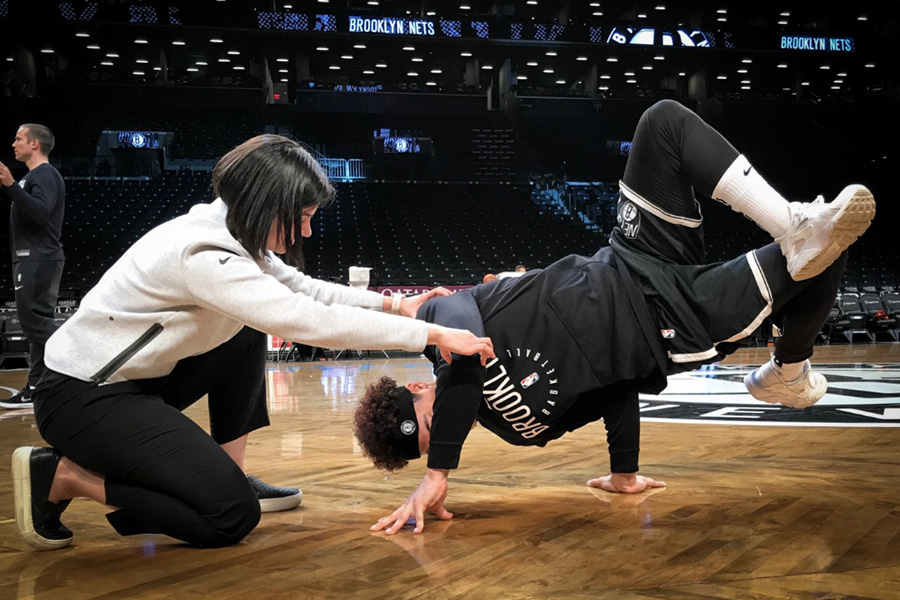 Athletic trainer Marissa Piloto still pinches herself when she stands in the stage wing of New York City's Radio City Music Hall watching the Rockettes perform.
"This is my dream job," said Piloto, who is in her fourth season training the stars of the Christmas Spectacular. The 27-year-old is also head athletic trainer for the entertainment teams that perform at Brooklyn Nets basketball games. "I definitely found a career that suits me really well," she said.
The New Jersey native got her start as a student athletic trainer for the Scarlet Knights football team while earning a bachelor of science degree in kinesiology and exercise science at Rutgers University-New Brunswick.In her sophomore year, Piloto's advisor told her about an opportunity to work under the Rutgers Scarlet Knights athletic training staff. "I jumped at it," the 2014 Rutgers graduate recalled.
Read more about Melisaa Piloto's career.
Former Rutgers Football Star and Super Bowl Champ Never Gives Up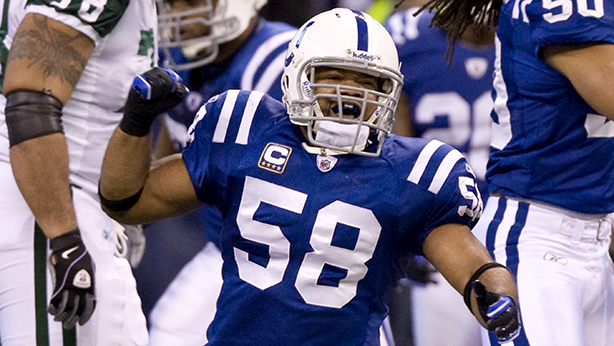 Gary Brackett does not believe in giving up.
He didn't give up when Rutgers told him he wasn't good enough to be a football recruit. He brushed off being overlooked by the NFL. And when his father, mother and brother all died within 16 months of each other, he stayed strong, remembering what he had been taught by his working-class parents.
"I never wanted to be the victim," says Brackett, who ultimately not only became a Scarlet Knight, but also the team captain, went on to play for nine seasons in the NFL and helped lead the Indianapolis Colts to win the 2007 Super Bowl. "I had two hardworking parents who instilled in me that anything was possible if I worked hard enough."
Today, the 39-year-old entrepreneur and Rutgers alum – who owns a chain of 10 sports bars in Indiana called the Stacked Pickle, and is franchising four more in Ohio, Houston and Orlando – follows the same personal code: make no excuses and don't give up on yourself.
Read more about Gary Brackett's career.
Terrell Barnes Followed His Dream From Rutgers Football to the Minnesota Vikings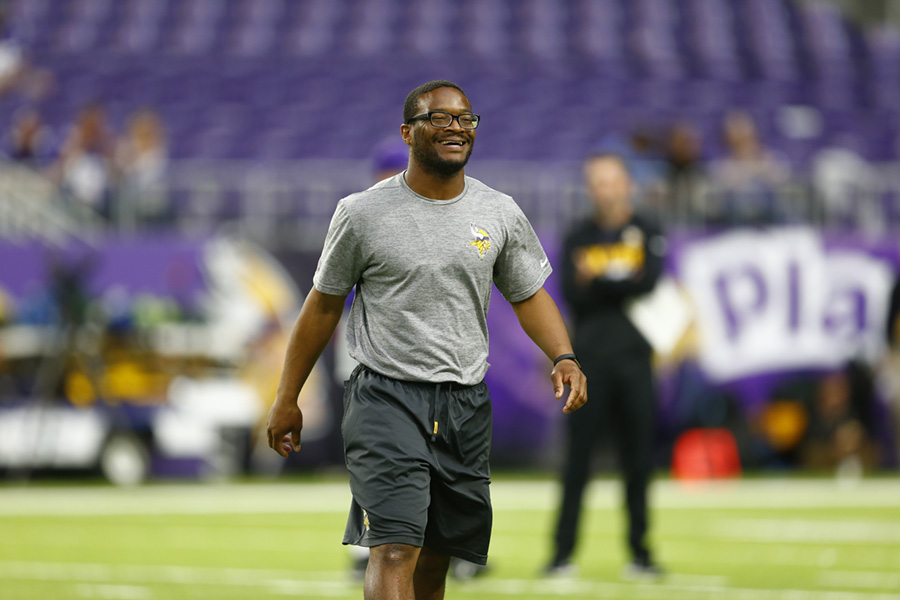 Fifteen former Scarlet Knights are currently on NFL rosters. Sixteen if you count Terrell Barnes.
Barnes, a 2014 Rutgers graduate, didn't get there because of his speed or strong throwing arm. Instead, his energy and skills are put to use behind the scenes preparing the team to always be ready through his role as an equipment manager.
It's not a high-profile calling in sports, but it led to a coveted job. Barnes is currently in his fifth year as an assistant equipment manager with the Minnesota Vikings.
"I like setting things up and being part of the show,'' is how the 28-year-old put it. "I like being on the inside and doing things for other people to help them be the best they can be. I have fun doing it and get to be active. Not too many people can say, 'I get to be around football 100 percent of the time and play catch with professional athletes.' ''
Read more about Terrell Barnes' career.
From Rutgers Football Defensive End to Successful Writer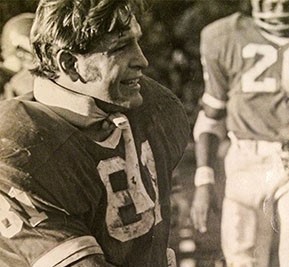 When Princeton played Rutgers in the centennial football game on September 27, 1969, before a packed house of 30,000 fans at Rutgers Stadium (and a national television audience), the weapon of choice in the Tigers explosive offense was the single-wing formation.
The idea was simple: load one side of the offensive line with an overwhelming number of blockers in order to make the runner's job easier. The Rutgers defensive end bearing the onus of the onslaught all afternoon was Michael J. Pellowski, all 230 pounds of him.
"It was like being a lone cowboy on foot trying to stop a stampede," says Pellowski, a 1971 graduate of Rutgers College. "But we won the game, 29–0, and because of our success shutting down their single-wing formation, Princeton discontinued using it."
Nineteen sixty-nine, the middle year of the three that Pellowski played for the Scarlet Knights, was a memorable one for him. He set a record, which still stands today, for the most quarterback sacks in a game (four in the September 20 game against Lafayette), en route to recording 18 sacks in just the 29 games over his career.
Read more about Michael J. Pellowski's career.
A Larger Than Life Story From the Birthplace of College Football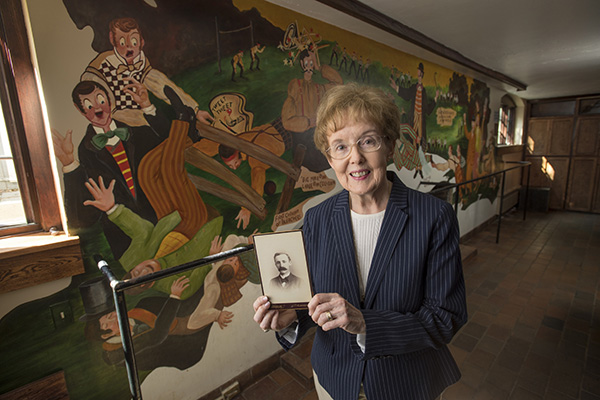 This is the story of a small man named Large who played an oversized role in the history of college football, in spite of his remarkably short career.
George H. Large was a Rutgers freshman when he was approached in the autumn of 1869 by fellow student William Leggett, who was putting together a football team to play a couple of games against nearby Princeton. Large was only 5' 8" tall – his great-granddaughter, Catherine Wetstein, describes him as "small and scrappy" – but Leggett thought he'd be a good runner.
Wetstein (nee Large) now lives in Flemington with her husband, Art, a Rutgers alum and a fervent fan of the Scarlet Knights, and she's an invaluable source of insider information concerning what would turn out to be the first-ever game of college football, played 150 years ago, with her great-grandfather in an unlikely starring role.
The game took place at Rutgers on November 6, 1869, using rugby rules. Players scored single points by throwing a round black-rubber ball over a rope tied between two goal posts. No helmets were worn – a crucial point in this story – but Rutgers players did tie red bandanas around their heads.
Read more about George H. Large's legacy.
The Birthplace of College Football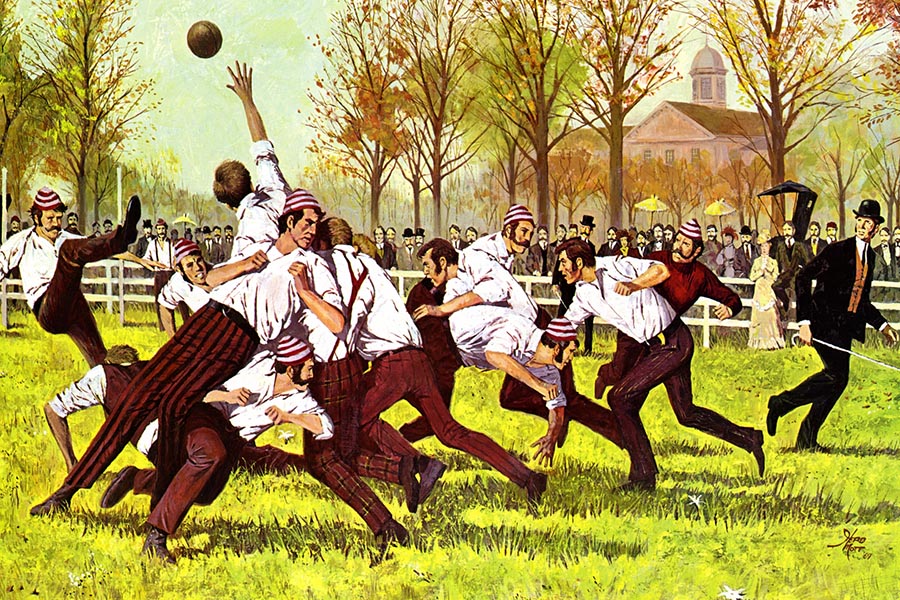 The desire for revenge can be long-lasting. It's as good an explanation as any to account for why Rutgers and Princeton came together 150 years ago to play the first collegiate football game, on November 6, 1869.
Three years earlier, the Princeton baseball team had humiliated Rutgers 40–2. In the intervening time, Rutgers students, under the leadership of the Reverend C.D. Hartranft, the pastor of a Dutch Reformed Church in New Brunswick, had put together a team to play football. Turns out, Princeton had, too.
Rutgers team members decided the time was right to challenge Princeton, also one of the original colonial colleges, to a game. Rutgers chose as their captain William J. Leggett, who wrote a letter laying down the challenge: a series of three football games. Princeton, represented by its captain, William S. Gummere, wasted no time in responding: game on!
The two captains couldn't have possibly imagined that their two teams were about to initiate a sports phenomenon that would become an obsession on college campuses nationwide and pave the way to big-time multibillion-dollar collegiate football.