Nursing schools receive federal funding to serve urban populations
NEWARK, NJ – Rutgers will receive new federal funding to train more nurses to care for those living with HIV/AIDS – numbers which could tax the system once the Affordable Health Care Act kicks in and clinicians who have been at the helm of AIDS care retire.
The five-year, $1.5 million grant – one of five similar grants from the Health Resources and Services Administration – is designed to expand the number of nurse practitioners skilled in working with infected and at-risk populations, with an emphasis on care of minority, inner city and urban populations.  Rutgers joins Duke, the University of California San Francisco (UCSF) and Johns Hopkins in capturing nursing grants; SUNY Downstate earned a grant to educate physician assistants.
"People think HIV is no longer an issue," says Suzanne Willard, associate dean and clinical associate professor at Rutgers College of Nursing who leads the project. "But HIV is still here and people are continuing to be infected.  The stigma is still there.  So much needs to be done."
Relatively little about HIV/AIDS has been taught in nursing curriculums nationwide. Many of the leaders who have devoted their careers to HIV/AIDS patient care are beginning to retire, Willard says, deepening the shortage of health care providers.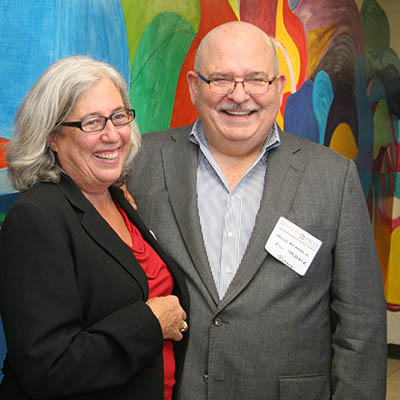 Rutgers is building on the expertise in HIV/AIDS care at its College of Nursing and the Francois-Xavier Bagnoud (FXB) Center within the Rutgers School of Nursing, which collaborated on the grant.
Newark, where the College of Nursing and School of Nursing are headquartered, and surrounding areas continue to be particularly hard hit by the HIV/AIDS epidemic.  In New Jersey, as of 2010, the average "prevalence of persons" living with HIV was 409 per every 100,000 people.  The average in Essex County, which includes Newark, was 1,253 per every 100,000 people.
"The knowledge base in HIV clinical practice is rapidly evolving.  Efforts to educate clinicians who care for people living with HIV/AIDS must keep pace." Willard says.
The College of Nursing is a leader in preparing nurses to care for HIV and AIDS patients and in clinical and research education concerning HIV issues.  William Holzemer, dean of the college, is chair of the International Nursing Network for HIV/AIDS Research and served as co-director of the International Center for HIV/AIDS Research and Clinical Training in Nursing while he was at UCSF.  Susan Salmond, dean of the School of Nursing, has long been associated with enhancing nursing education for HIV/AIDS patients.
The FXB Center is a national resource center for four federally funded programs: the AIDS Education and Training Resource Center, the U.S. Perinatal HIV Project, the HIV Medical Homes Resource Center and HIV/AIDS Prevention Among Adolescents.
Willard will develop the curriculum for September 2014 implementation.  Peter Oates, director of health care services at the FXB Center, and John Nelson, the FXB Center's director of national training, will be integral in implementing it.  Oates has worked with HIV positive patients as a nurse practitioner since 1994, and Nelson, also a nurse practitioner, has worked with HIV positive adolescents since 1988.
Doctor of Nursing Practice (DNP) will be the top degree attainable. Students in various advanced practice nursing programs – family, pediatric, adult, mental health – can earn HIV certification.  The curriculum will also include seminars and other activities that, it is hoped, will attract Rutgers non-nursing students as well.