Halloween Horror Movies Help Med Students Study Psychiatric Disorders
Psychiatry professor integrates pop culture and medical education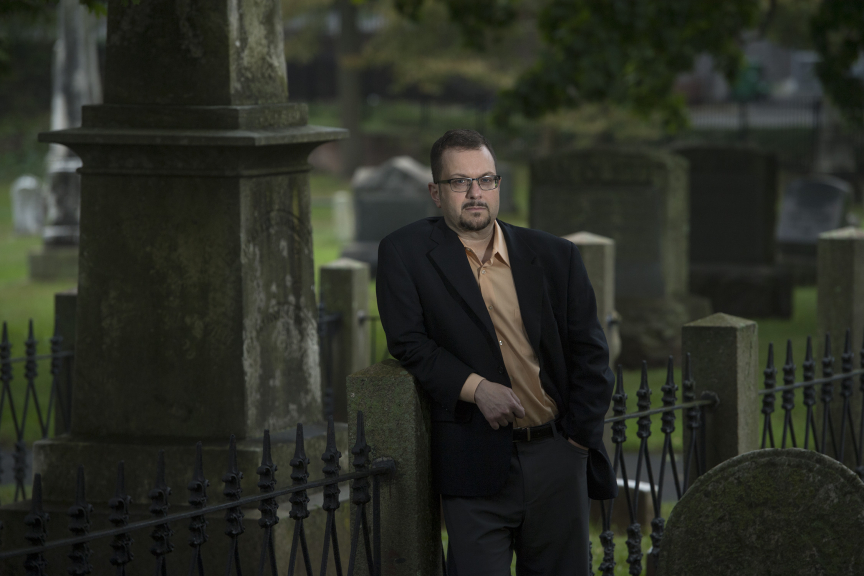 "The point is to discuss the exaggerated and fictionalized portrayals in movies while being cautious not to stigmatize individuals with mental illness." - Anthony Tobia
If Freddy Krueger had received proper mental health care, there might not have been A Nightmare on Elm Street.
It is one of the movies students in the Department of Psychiatry at Robert Wood Johnson Medical School at Rutgers University Biomedical and Health Sciences will watch, leading up to Halloween, as they examine the minds of 31 of the most terrifying characters from classic horror films to help educate the next generation of doctors.
"The point is to discuss the exaggerated and fictionalized portrayals in movies while being cautious not to stigmatize individuals with mental illness," said Anthony Tobia, a psychiatry professor who assigned a horror film for each day of the month of October to his medical students and residents.
The course – "31 Knights of Halloween" – first offered to students three years ago asks future physicians to post their synopses and insights on REDDIT, and are also currently shared on a Psychology Today blog.
"The didactic of '31 Knights of Halloween' is one of several cyclical discussions we've created in the Department of Psychiatry where mental disorders are taught to the next generation of doctors," Tobia said.  "It joins other discussions such as our 'Twilight Zone' New Year's Day Marathon, 'Shark Week,' and 'The 12 Slays of Christmas' where human behavior is analyzed through the lens of pop culture." 
Gianna Seeland, a medical student in Tobia's class, watched the film Paranormal Activity. In her REDDIT post, she concludes the film serves as an opportunity to teach dissociative identity disorder, once called multiple personality disorder. The main character's interaction with a demon is viewed as an attentional or emotional dissociation resulting in her inability to recall events.
"One night, Katie appears to be in a trance, standing beside the bed staring at Micah for over two hours and then leaves the room and ends up outside," Seeland says in her post. "The next morning, she has no recollection of her leaving the house."
By Halloween, medical students and residents will watch the iconic horror films, A Nightmare on Elm Street, The Texas Chainsaw Massacre, and The Silence of the Lambs.
Known for infusing medical education with pop culture, Tobia gained national attention for his Psy-feld curriculum, where medical students watched NBC's Seinfeld to review mental disorders through discussion of the interpersonal relationships of the fictional characters on the show.
"One of the critical outcomes of using engaging material from popular culture to educate the next generation of physicians is the level of enthusiasm generated in the learner," Tobia said. "This is especially true for the majority of students who will pursue a career outside of psychiatry and will need to identify co-occurring mental disorders in the patients they will care for."