For many of us getting a haircut and covering the gray to finally shed that COVID-19 hairdo can't come soon enough as businesses in New Jersey reopen months after being shut down in response to the coronavirus pandemic.
But just because Gov. Phil Murphy says you can go back to the hair salon or barbershop starting on June 22, should you?
Donald Schaffner, a Distinguished Professor in the School of Environmental and Biological Sciences at Rutgers University-New Brunswick, talks about what we know, what we don't and what you should consider in deciding whether to live with a shaggy look a bit longer or risk a trip to the salon.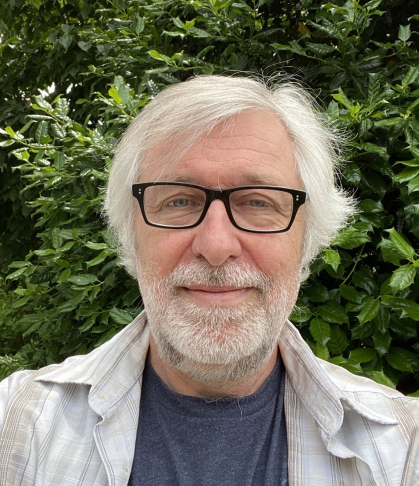 Is it safe to go into a salon or barbershop during this global pandemic? Who shouldn't go?
I think it's helpful to frame things with respect to risk rather than safety, since nothing can be completely safe. After all even before the pandemic you had the risk of catching the flu by going to a barbershop.
Is there a risk from going to a salon or a barbershop? I think the answer is definitely yes, but depending upon your own personal situation you may still choose to go. After all, automobiles are risky, but we still choose to drive, hopefully wearing a seatbelt and obeying traffic laws.
So, people should make their own informed judgment. Someone who is young and healthy has a lower risk versus someone who is elderly, or who has other risk factors for COVID-19 like diabetes or asthma.
What are the risks and can they be minimized? 
I think there are several kinds of risks that should be discussed. First would be the risk from other customers, second would be the risk from the barber or the hairdresser, and third would be the risk to the barber or the hairdresser from the customers.
We know that wearing masks and practicing appropriate social distancing can minimize risks. Good disinfection measures also help to reduce the risk. All of these are included in the governor's executive order.
Is there a time limit you should be in the shop? If you need your hair colored and cut should you go for an hour and a half appointment or break it into two appointments?
There is scientific evidence that indicates that exposure time does play a role in risk. CDC uses 15 minutes in their definition of "prolonged exposure," but it's probably pretty hard to get your haircut in 15 minutes. That said, if you are there for a longer appointment that might take an hour and a half for coloring and cutting, it might make sense to break that up into two shorter appointments.
Would it be better to wait a month to see whether the reopening of salons in New Jersey has an effect on infection rates before making an appointment?
Because a number of restrictions are gradually being lifted across the state, I think it might be difficult to determine if opening the barbershops versus other changes would be the ultimate cause if the number of cases does go up. 
I think everyone is going to need to make his or her own individual decision. I am definitely due for a haircut myself, as I reached my normal haircut point just as the barbershops were closed down by the state. Once they open up again, I'm going to take a walk past my local barbershop and check it out to see how things look before I make my decision.
If salons follow all the guidelines and do everything required by state health officials should we feel comfortable getting back to this necessary routine?
I think the guidelines are quite comprehensive as they include limiting services to appointment-only, performing health screening, including temperature checks, on clients and staff prior to entry, requiring use of personal protective equipment, and requiring clients to wear face coverings at all times, ensuring that all staff-client pairs maintain at least six feet distance between other staff-client pairs and adopting enhanced cleaning and disinfection practices.
A recent report indicated that two stylists with COVID-19 symptoms in Missouri were working, and exposed over 100 customers to potential illness. Since these stylists were appropriately masked, this likely reduced exposure. The salon kept very good customer records. This allowed contact tracing to determine there were no apparent illnesses. Gov.  Murphy's rules about health screening, including temperature checks should also prevent barbers or stylists from working if they have COVID-19-like symptoms.