Frequent Flyer Seeks to Improve Global Health
Rutgers' Mark Robson helps protect farm workers and families from pesticides through education and training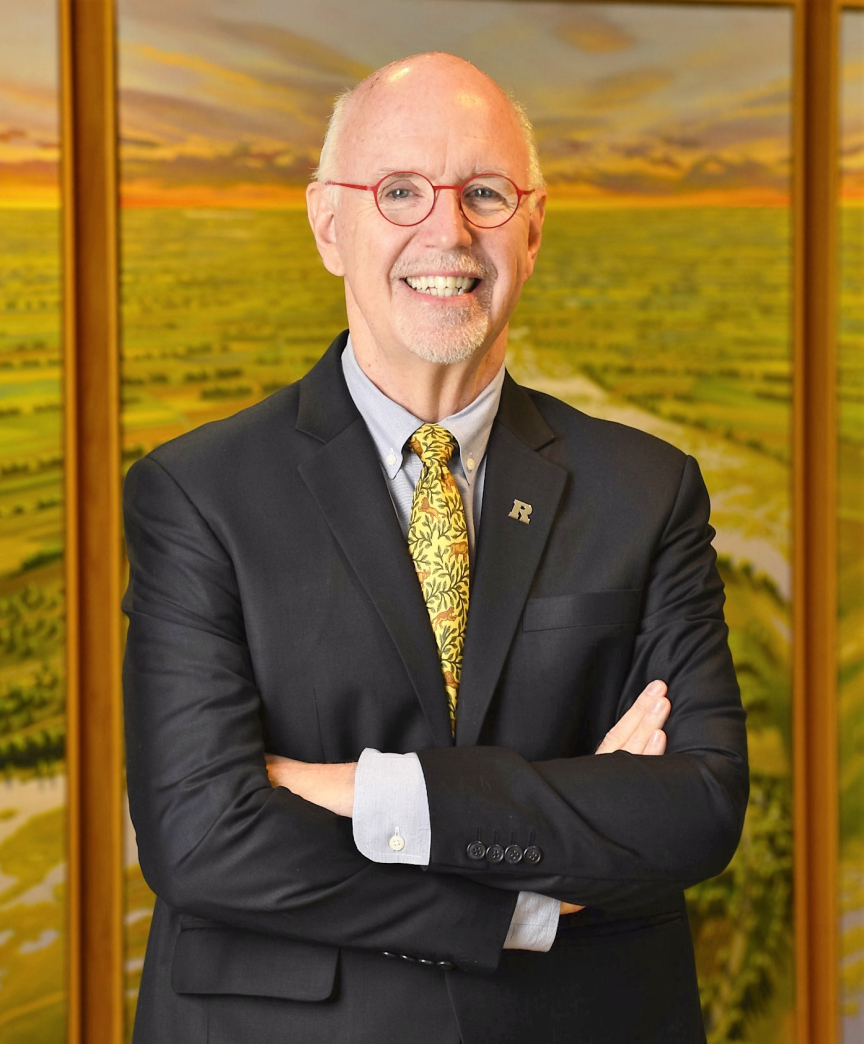 Mark Gregory Robson has been on a global health crusade for decades. The Rutgers professor has spent countless hours in Thailand, the Philippines, Liberia and other countries working on pesticide issues, education and training. He's the first winner of the International Impact Award handed out at the New Brunswick Chancellor Awards for Faculty Excellence event this fall. Robson, a Rutgers fixture since his freshman year in 1973, earned a bachelor's degree, two master's degrees and a doctoral degree at the university. He is Board of Governors distinguished service professor and professor of plant biology and pathology in the School of Environmental and Biological Sciences. Rutgers Today asked Robson to discuss his research and efforts to reduce pesticide exposure on farms and enhance global health.
Rutgers Today: How did you get involved in pesticide research?
I grew up on a farm in Burlington County in central New Jersey and live next to it now. When I was a kid, people sprayed a lot of pesticides without much regard for anything. The whole idea was to spray as much as you could and kill as many things as you could. Only more recently have people started to worry about the human and ecological effects of pesticides. I got to see these effects firsthand. The tractor would go down the road and spray the tomatoes and the potato bugs would die, and then the birds that came and ate the potato bugs would die. It got my attention and that's what drew me into this area of research.
Rutgers Today: What have you learned about the risks of pesticides over the decades?
As an extension specialist in pesticides with Rutgers Cooperative Extension in 1979-85, I began doing pesticide exposure reduction work in New Jersey. The focus was on education, training and trying to reduce farmers' and farmworkers' exposure. Under an International Training and Research in Environmental and Occupational Health grant, we took all the things we learned in New Jersey to Southeast Asia and started developing training programs and thesis work for master's and doctoral students studying pesticide exposure in developing countries. When you woke up this morning, another 250,000 people were on Earth and tomorrow there will be another 250,000 people. To feed all these people, we've got to grow more food. To grow more food, most countries have decided to go the chemical way, with additional fertilizers and pesticides. This has been working for them. But without the proper care and use of the compounds, we will put their farmers and families at risk, and without some regulations and environmental controls, we'll put the whole ecological system at risk.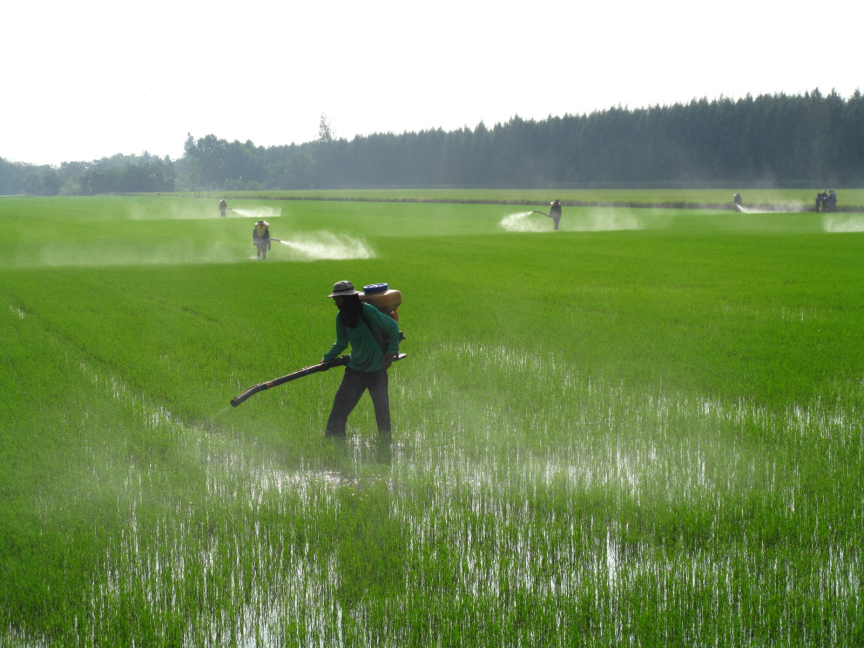 Rutgers Today: What are the biggest global health issues and why?
We will have enormous pressure on the food system with those 250,000 people who arrive every day. Feeding all these people takes a lot of resources – everything from air and water to soil. The second big issue is dealing with the obesity epidemic. Nearly 900 million people are undernourished in the world, but about 1.4 billion people are overnourished. While 40,000 people a day die of malnutrition, a lot more people have chronic health problems tied to obesity. About one-third of Americans are obese and more than half are overweight. The third issue is how to balance the use of pesticides, pest control strategy and farmers' health. There's no quick fix. The fourth issue is political instability, a public health issue that covers migration from and disruption within a country. The fifth issue is life expectancy, which is higher in Canada and parts of western Europe and Australia than in the U.S. We're not doing a good job providing medical resources for people.
Rutgers Today: What are the biggest obstacles to improving global health? 
There's a lot of interest in global health issues, but to make a difference, you've got to get out there and you've got to do something. In my summer service learning class in Thailand, our kids went to rural areas and planted rice. They literally got up to their knees in mud to see what it's all about. They did home visits with nurses and went to places in rural Thailand where the hypertension rate is 50 percent. You also need funding, which continues to diminish. People don't think that it's our responsibility as a wealthy nation to do this. The way to solve these problems is to educate people and train people – whether you're educating farmers in a rural health clinic or bringing a young Thai person to Rutgers for education.
---
For more information, please contact science communicator Todd B. Bates at tbates@ucm.rutgers.edu or 848-932-0550.