Francine Conway Brings Experience, Expertise to Role of Rutgers-New Brunswick Provost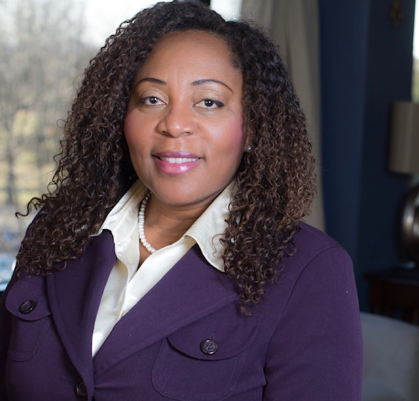 Conway is dean of Rutgers' Graduate School of Applied and Professional Psychology and an internationally recognized child psychologist
Francine Conway, a child psychologist and the first Black dean of Rutgers University-New Brunswick's Graduate School of Applied and Professional Psychology (GSAPP) who helped expand student enrollment and double federal grant revenue, has been named provost and executive vice chancellor of academic affairs. 
The appointment of Conway, a native of Guyana, becomes effective Nov. 1. She replaces Prabhas Moghe as provost following his appointment as Rutgers' executive vice president for academic affairs. 
"Our goal was to hire an academic who is highly respected and distinguished in academia with higher educational administrative experience, knowledge of the opportunities and challenges at New Brunswick and a commitment to integrating excellence and equity. In Francine, we have clearly found an academic leader who has the experience, expertise, empathy and proven results required to navigate the complex environment we now face," said Rutgers-New Brunswick Chancellor Christopher J. Molloy.
Conway said she takes seriously the challenges that universities and their students are experiencing during the COVID-19 pandemic, and is committed to finding opportunities to help the university maintain excellence in education and pathways to success for its talented and diverse students, including those at risk due to financial or other needs.
"I'm so proud of the way our faculty and staff have made adjustments to minimize the pandemic's disruption in our students' progress toward degree completion," she said. "For example, they have used the virtual learning environment to enhance the classroom experience with access to national and international experts like never before. In research, we have a renewed focus not just on COVID-19 but also on issues of social justice as a way of rising to the challenge of the national reckoning on race. We now have the opportunity to examine and build on all that we've learned to continue improving the ways we serve our students, New Jersey and the world."
Conway said she plans to continue her commitment to building a diverse and inclusive environment for faculty, staff and students, including recruitment of faculty from under-represented demographics and ensuring pathways to success for talented students from diverse and at-risk backgrounds.
"As an immigrant, first-generation, Black female college student, I appreciated all that I received from the academy, but the truth is that universities were not always welcoming places," she said. "This is why I ascribe high importance to diversity efforts in academic spaces, bolstered by systems of accountability. It takes courage for any institution to do this, but the process of undertaking this work together leads to an inclusive community in which everyone feels that they belong and everyone benefits."
Conway, who joined GSAPP, a leader among professional schools of psychology, in 2016, led the school in developing new academic graduate programs, certificate programs and non-degree programs, resulting in an unprecedented 35 percent increase in enrollment. She also created programs to support faculty research, including a grants office that has doubled the rate of faculty grant submissions and resulted in federal grant increases that have improved the school's financial position. 
Additionally, she led the creation of GSAPP's Applied and Academic Autism Services Division, which integrates previously disparate autism services to better address the lifetime of needs for people with autism and developed academic partnerships with other schools across Rutgers-New Brunswick and Rutgers Biomedical and Health Sciences.
In her provost's role, she will work with Molloy to engage faculty, staff, students and industry and community partners in the development of a new strategic plan and will collaborate with Rutgers-New Brunswick deans to advance the university's academic mission.
Conway's interest in psychology and in helping others began during her childhood in Guyana, a nation without doctoral or master's degree programs in psychology and with few mental health professionals. 
"My grandmother took me and my cousins to the almshouses, where destitute folks lived, every week," she told Rutgers Today in 2017. "We brought food, said prayers, sang for them and did whatever we could to lift their spirits. That really got me interested in psychology, especially with a social justice bent."
Conway, a graduate of Cornell and Columbia Universities, earned her doctoral degree at the Gordon F. Derner Institute of Advanced Psychological Studies at Adelphi University, where she later served on the faculty for 13 years. As a clinical psychologist and researcher, she has treated children in hospital settings and private practice for more than 30 years. Her work on the psychodynamic treatment of children with ADHD earned international recognition.
Chancellor Molloy announced that Denise Hien, a professor at GSAPP and director of its Center of Alcohol and Substance Abuse Studies, has agreed to serve as GSAPP's interim dean.