Former Rutgers Football Star and Super Bowl Champ Never Gives Up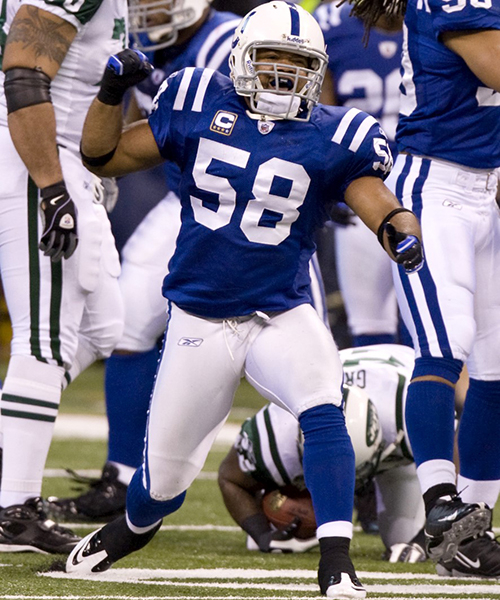 Gary Brackett does not believe in giving up.
He didn't give up when Rutgers told him he wasn't good enough to be a football recruit. He brushed off being overlooked by the NFL. And when his father, mother and brother all died within 16 months of each other, he stayed strong, remembering what he had been taught by his working-class parents.
"I never wanted to be the victim," says Brackett, who ultimately not only became a Scarlet Knight, but also the team captain, went on to play for nine seasons in the NFL and helped lead the Indianapolis Colts to win the 2007 Super Bowl. "I had two hardworking parents who instilled in me that anything was possible if I worked hard enough."
Today, the 39-year-old entrepreneur and Rutgers alum – who owns a chain of 10 sports bars in Indiana called the Stacked Pickle, and is franchising four more in Ohio, Houston and Orlando – follows the same personal code: make no excuses and don't give up on yourself.
This inner voice has served him well. After being a walk-on at Rutgers in 2001 as a college sophomore, Brackett was almost forced a year later to quit, not just football but also school, because his parents could not afford his tuition.
"I did have a good season," says Brackett, a middle linebacker and MVP of the team for two years. "But I had a decision to make. My family had paid two years of tuition by mortgaging their home and just couldn't afford it anymore. I was really thinking about dropping out."
Lucky for Brackett, and Rutgers football, athletics was able to give him a scholarship that would keep Brackett in school and on the field until he graduated in 2003. As a senior in the fall of 2002, Brackett was Rutgers leading tackler and the second leading tackler in the Big East Conference.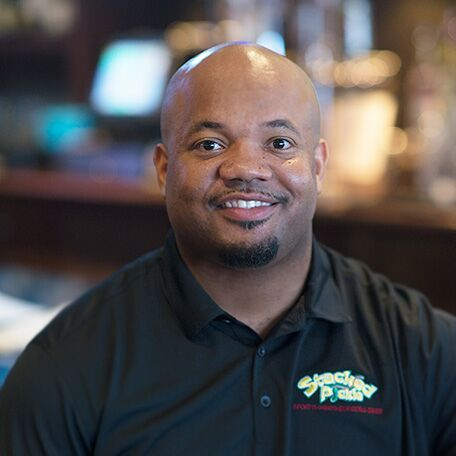 "I think my time playing at Rutgers gave me a good perspective of life in general," says Brackett. "We had some pretty tough teams, and this instilled in me the belief that you need to get up no matter how hard life hits you."
Brackett took that inner strength with him after he graduated from Rutgers with a business degree and became an undrafted free agent. Despite his 5'11" 235-pound physique, viewed by scouts as more of a disadvantage because he wasn't taller, the Indianapolis Colts put Brackett on the team where he played until 2011.
It was the start of a dream Brackett had thought about since he played football at Glassboro High School.
Still, it came at a time when the rest of his world started to shatter. Brackett's older brother, Greg, was diagnosed with leukemia the summer he was in training camp. His father, who had suffered two heart attacks, died that October. His mother died four months later after suffering a stroke following surgery and his brother passed away a year later when Brackett was 23.
"This taught me how precious life is," says Brackett, who unsuccessfully tried to save his brother's life by becoming his bone marrow donor when he was between seasons. "I know you can't wait for life to happen to you. If you have 20 seconds or 20 years to live, do it now."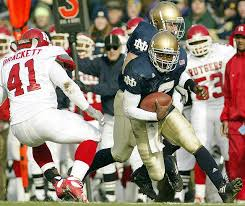 Now, married to a physician and a father of three, two girls, ages 10 and 6, and a boy, 8, Brackett wants to make sure he teaches them what he didn't know – from practicing good nutrition to taking advantage of information on the internet that wasn't available to him growing up.
When he left the NFL in 2011, Brackett published a book about his life: Winning: From Walk-On to Captain, in Football and Life. He is working on a film that focuses on how faith, family and football led to his success and why being humble and hungry is key to success.
"For me, it's always been about having a good work ethic," he says. "You can't think I can't do something because of where I come from or because of my size. You need to want it and believe you can do it."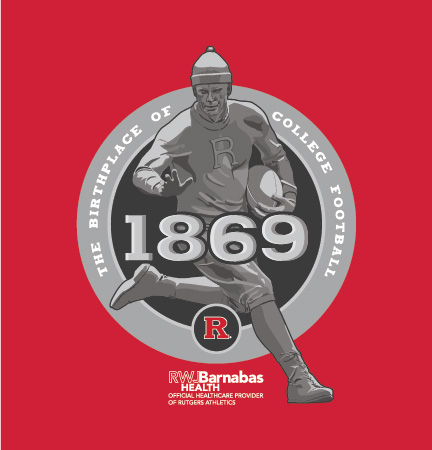 Brackett and his wife, Ragan, started the Impact Foundation in 2007 to have a positive effect on the lives of underserved and disadvantaged youth in Indiana by supporting those who are chronically ill and promoting self-sufficiency through education programs for those who need to learn life skills.
He also goes around the country talking to Fortune 500 companies, athletic teams and others sharing his experiences and talking about navigating life's obstacles and overcoming adversity.
Besides life lessons taught by his parents, Brackett says his time, almost two decades ago, at Rutgers gave him the mental toughness that helped to propel his career.
"I look back to when I first got to Rutgers," Brackett, who is in the Rutgers Hall of Fame, says. "It was a big, beautiful campus and my job was to take advantage of it. In my mind, I was going to play football. There was no doubt that I was going to do what I had to do to get on that team."