Excluding African Americans from the Oscars
Rutgers' Khadijah White talks about what makes this year's coverage different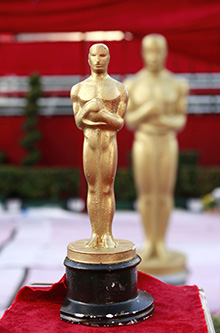 For the second year in a row, the Academy of Motion Picture Arts and Sciences has nominated only white performers  for its acting Oscars, which will be awarded on Feb. 28. The news coverage and social media chatter about this state of affairs received a boost when actress Jada Pinkett-Smith posted a video statement saying that she would neither attend nor watch the Academy Award ceremonies this year.
Smith's husband, Will Smith, and director Spike Lee joined the boycott, prompting negative reactions from some older, white actors like Michael Caine, Angie Dickinson and Charlotte Rampling (a nominee for best actress this year for her role in 45 Years).
Rutgers Today talked about the media coverage of the Academy Awards with Khadijah Costley White, an assistant professor of journalism and media studies in the School of Communication and Information. White, a former television journalist, studies race, gender and politics in the mass media.
What's different this year about coverage of the Academy Award nominations?
The tone is different. The news media has acknowledged that there's a problem with the lack of diversity in the film industry, and therefore in the academy and how the academy recognizes achievement among performers and directors. Last year, there was a lot of debate about whether there was a problem or not. This year, the sheer number of films produced, directed and starring black actors makes that argument a lot more difficult. Second, actors and directors have weighed in on all sides of this issue this year in a way they didn't last year. And finally, the news coverage has been driven by social media. All these things have combined to change the tone of the coverage this year.
Of course, YouTube and Twitter, with #OscarsSoWhite, helped drive the discussion last year, but this year they didn't ignite the news coverage. I think if Jada Pinkett-Smtih hadn't posted her video, with Janet Hubert's viral rejoinder, #OscarsSoWhite would be old news. And if Will Smith and Spike Lee hadn't joined the boycott, I don't think we'd be having quite the same conversation.
What has been good, and what's been missing, about this year's coverage?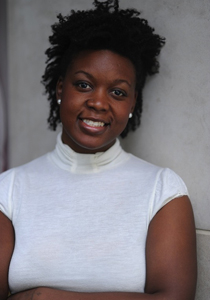 At its best, the coverage has been less superficial. Pinkett-Smith's video, and the subsequent commentary about and reaction to it, have pushed some writers to really highlight the structural reasons behind the lack of diversity in the awards. It's not a new problem. People of color face barriers at every level in the film industry. Casting calls can be really racist sometimes – calling for, say, an African-American woman of a certain shade to play a particularly denigrating part. Then, there's been a lot of healthy discussion about the academy's own membership, how overwhelmingly white and male it is, especially in the acting and directing branches. The more thoughtful coverage, with the push from social media, has helped actors and directors to engage each other and the public about the role of race in hiring and acknowledge the discrimination actors of color face.
As to what's been wrong about this year's coverage, it's never a good thing if the news media focus mainly on people of color complaining about the lack of diversity, without investigating the material reality of those claims in some depth. This can't just be a "he said, she said" discussion. We have to pinpoint what's causing these racial disparities in the media industry if we want them to change.
The academy has announced a series of reforms intended to broaden its membership and activities. What do you think of those efforts?
I think the proposed solution to the systemic exclusion from Oscar nominations is really damning and insightful. They are dealing with the problem by arguing that they need to diversify their membership if things are going to change. That's really admitting that white people just will not give recognition or awards to black people and other people of color when given the opportunity. That reflects a pretty dismal state of affairs when we talk about race and opportunity, not just in Hollywood, but in society at large.
If I had just one suggestion for the academy, I'd tell them to put their money where their mouth is – create and fund projects that specifically support people of color in the film industry, from camera operators to screenwriters, to all those famous folks you see on camera. Helping historically disadvantaged people enter the industry is an extremely important step. The Oscars, after all, are more an indicator of opportunity than anything else. 
---
Media contact: Ken Branson, 848-932-0580; cell 908-797-2590; kbranson@ucm.rutgers.edu