Driving Force Behind Rutgers Jewish Film Festival Has a Second Act as Tony-Winning Producer
Rutgers alumna Sharon Karmazin proposed the festival 20 years ago and remains its largest benefactor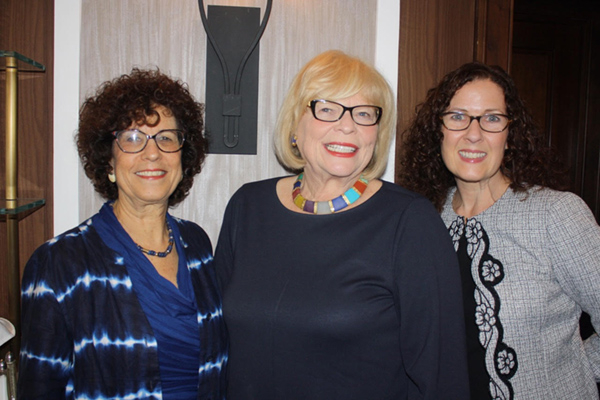 More than 20 years ago, Rutgers graduate Sharon Karmazin approached the leadership of the university's Allen and Joan Bildner Center for the Study of Jewish Life with an idea: Could they help give people in central New Jersey access to Jewish-oriented films they might not otherwise see?
"I would see the reviews of films of Jewish interest that might play in New York and then disappear, never coming to our area," recalls Karmazin, who at the time was director of the East Brunswick Public Library.
Never did she imagine the enormous impact her modest proposal would have.
The annual Rutgers Jewish Film Festival, which attracted 1,500 audience members to five films in its inaugural year, has grown into a two-week event drawing thousands of film enthusiasts – Rutgers faculty, staff and students, as well as members of surrounding communities – to soak in a wide variety of genres, themes and cinematic approaches.
A graduate of Douglass College (now Douglass Residential College), where she earned a degree in English in 1967, Karmazin jump-started the festival in 2000 with a grant from her family's foundation,  and remains its largest benefactor.
The Karma Foundation helps fund organizations involved in arts and culture programs, autism programs, education and literacy, and the enrichment of Jewish life, among other causes. It has become a major supporter of the Rutgers Center for Adult Autism Services (RCAAS).
A dedication to the arts has been a running theme throughout Karmazin's life. She is a longtime member of the board of the George Street Playhouse in New Brunswick. Armed with a master of library science degree from Rutgers in 1969, she had a 32-year career at the East Brunswick Library before reinventing herself as an award-winning Broadway producer.
After backing a play that moved off-Broadway from the playhouse, she took a course on the basics of producing, which led her to sign on for her first Broadway show, Metamorphosis, in 2002.
Since then she has received 12 Tony nominations, winning four awards for Clybourne Park, Hedwig and the Angry Inch, Dear Evan Hansen, and most recently in 2018 The Band's Visit, a musical based on an Israeli movie that coincidentally was shown at the festival in 2008.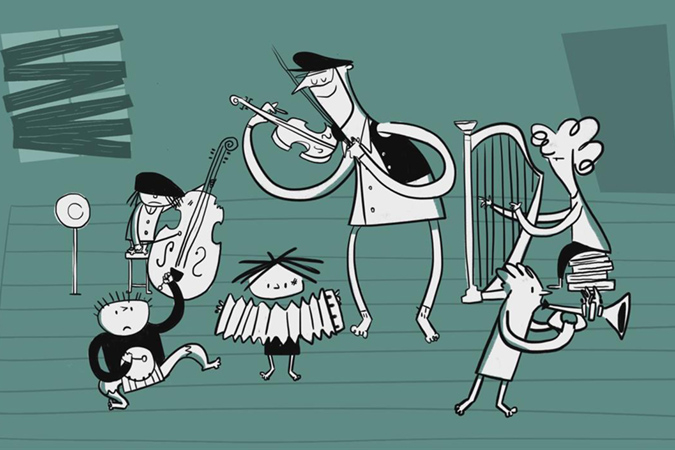 Theater-goers will recognize many of her other productions, such as Dirty Rotten Scoundrels, Altar Boyz and Network. She recently became a co-producer of The Inheritance, opening Nov. 17, which over seven hours (in two parts) tells the story of the realities of gay life in contemporary America.
She still takes a prominent role with the Rutgers Jewish Film Festival. Posters from previous festivals line the walls of her office and she continues to serve on the nine-member advisory committee, which selects each year's films. She is always keeping an eye out for likely screening prospects, grateful for the festival's impact on the community.
"I was optimistic, I thought there was an unfulfilled need, but I really never had such expectations, and certainly not for 20 years," she says.
This year's festival, which runs Nov. 3-17, boasts 18 films from the United States, Canada, Israel, Mexico, Latvia, France and Hungary. They will be shown at the AMC Theater in New Brunswick, with the opening event at the New Brunswick Performing Arts Center to celebrate the festival's 20th anniversary.
There will also be four films screened at the Princeton Garden Theater.
Karen Small is managing director of the Bildner Center, which fosters faculty research and scholarly exchange while providing educational programs for the community.  She has organized the festival from Day One, and believes Rutgers is host to the state's largest Jewish film festival, attracting over 6,000 people annually and hosting film directors from around the world.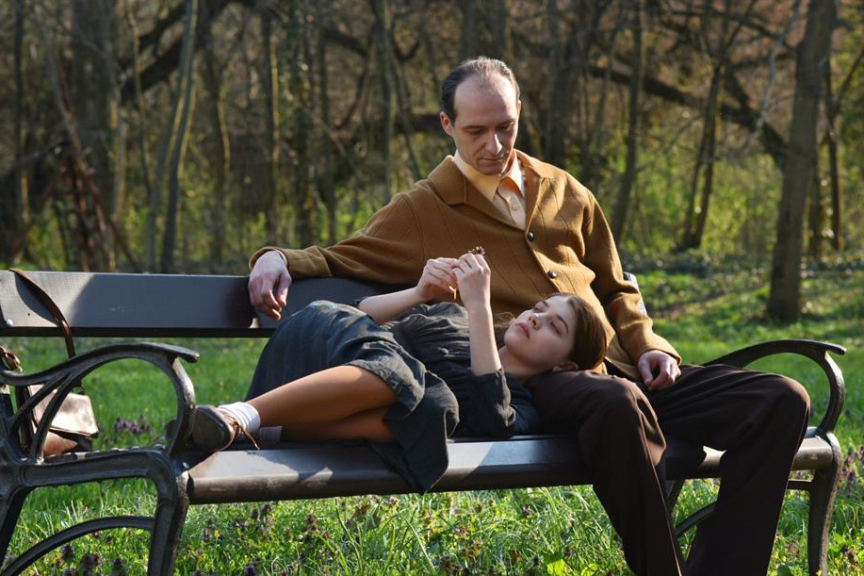 Karmazin attributes the series' continued popularity to its value-added components, including appearances by professors and guests such as a film's actor, its director or its subject, who are invited to speak at selected screenings.
Case in point: Marc Aronson, a professor at Rutgers' School of Communication and Information, will be the featured speaker at the Nov. 7 and Nov. 17 screenings of Fiddler: A Miracle of Miracles, which traces the cultural history of the long-running Broadway musical.
Aronson is the son of Boris Aronson, whose scenic design for the original Broadway production earned him a Tony Award nomination. The elder Aronson plays a prominent role in the documentary, Karmazin notes.
Among  directors who will discuss their films are Barnabas Toth, the Hungarian director of Those Who Remained; Elise Otzenberger, of Paris, the director of My Polish Honeymoon; and Aviva Kempner, director of The Spy Behind Home Plate, which recently was nominated  for a Critics Choice Award for best sports documentary.
"Our opening night speaker is Jessica Steinberg, the culture editor of The Times of Israel, who is coming in from Israel for the event," Small said.
The Rutgers Jewish Film Festival runs from Nov. 3 to Nov. 17. Click here for a schedule of events.