The coronavirus pandemic has shuttered the university's hallmark spring Rutgers Day gathering, but it is not keeping the community apart. The traditional day of learning, exploring and fun in late April will continue Saturday online.
Rutgers' faculty, staff and students have come together to create demonstrations, at-home activities, performances and virtual tours to enjoy from the comfort and safety of your home tomorrow between 10 a.m. and 4 p.m.
Program links will be posted to the Rutgers Day Facebook page throughout the day and will include informative programs including experiments from the Department Chemistry and Chemical Biology, cupcake baking and decorating by Rutgers Dining Services, a special performance of Mamma Mia! by the Livingston Theater Company and the Department of Physics and Astronomy will livestream the Faraday Lecture children's show at 2:30 p.m., just to name a few.
"Coming together on Rutgers Day has been such a meaningful event for so long, we didn't want to miss it this year, and thought it was more important than ever to join as a community,'' said Jennifer Hollingshead, vice chancellor for marketing and communications at Rutgers University-New Brunswick and Rutgers Biomedical and Health Sciences. "That was the inspiration behind our work to develop a virtual Rutgers Day for the last Saturday in April.''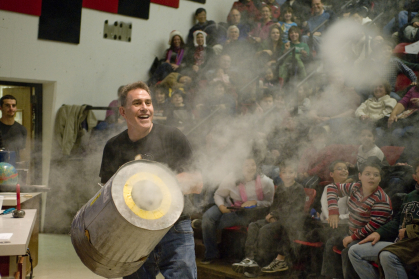 Rutgers Day fans are encouraged to share their favorite memories from Rutgers Day through the years by posting photos using #RutgersDay for a chance to win Rutgers Day prize packs. Shared photos of completed arts and crafts projects, at-home science projects and cooking demonstrations can also win a prize.
If you aren't able to tune in on Saturday, all Rutgers Day program content will be available on the Rutgers Day website for on-demand viewing. Join in the fun and help foster some of the Rutgers Day community spirit that has been a spring tradition for so many.