Meet Rutgers graduates who have left their mark on this institution and are poised to pursue their passions – from medicine to music – after graduation. These students are exemplars of this diverse and engaging academic community. We celebrate their achievements and look forward to the bright futures ahead.
---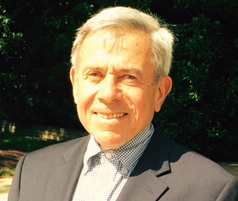 The 52-Year Plan: '62 Rutgers Graduate Earns His Master's Degree
Henry Ramer is receiving his master's degree in global affairs from Rutgers University-Newark's Graduate School's Division of Global Affairs at age 73, having retired in 2012 from a successful career as a real estate and zoning attorney in Wayne.
---

Grammy-winning Singer Returns to Rutgers for Degree
Regina Belle is a rhythm and blues singer, renowned for "A Whole New World," the 1992 smash hit from the Disney film classic Aladdin. For the last two years she has been taking online courses to earn her degree, majoring in Africana studies with a minor in music. Learn more about Belle's career from The Record
---

Former Foster Child Helps Families Looking to Adopt, Foster Children Seeking a Home
After Maria Hernandez and her two siblings were removed from their home because of suspected child abuse, she passed through a series of foster homes. She will receive an MSW through her participation in Rutgers School of Social Work's Intensive Weekend Program. 
---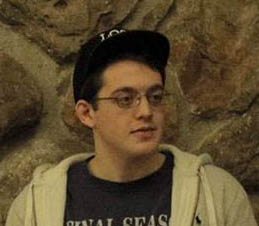 For Rutgers-Camden Senior, All the World's a Stage
Stephen Dobbins fell in love with Shakespeare when his high school English teacher invited him to direct a scene from Romeo and Juliet. Now, as he graduates from Rutgers University-Camden, he sets his sights on recreating a Shakespeare tradition.
---
[image:22:left:10]]Rutgers Student Empowers Peers to Become Change Agents
Whether she's engaging others regarding women's equality, consumer rights or environmental preservation, Shaila Huq has a knack for mobilizing teams of advocates and empowered citizens. The public health major is also active in the fight against extreme poverty and preventable disease.
---
[image:11:left:10]]A New Face for Rutgers Student Government
Kristine Baffo is the first African American, the first woman and the first Douglass Residential College student to serve as president of the Rutgers University Student Assembly. The senior political science major previously served as a class senator and student representative to the university's Board of Trustees.
---

Multiple Sclerosis Motivated Nursing Student to Become an Advocate for Others
Stephanie Butler, who was diagnosed with multiple sclerosis three years ago, will receive her master's degree from Rutgers School of Nursing. Her blog, Justkeepsmyelin.com, was cited by Healthline.com as one of the best health blogs of 2014.  
---

Rutgers Law School-Newark Student Tackles Urban Environmental Challenge
Stephanie Carney traces her love and concern for the environment to growing up in the Appalachian Mountains. She fell hard for New Jersey's urban environments when she came to visit Rutgers and will apply her environmental and legal studies toward tackling an urban dilemma.
---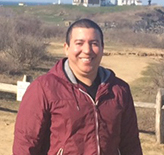 Dentist Who Defected from Cuba Graduates from Rutgers School of Dental Medicine
Amaurys Ramirez was among a corps of medical professionals traveling to Venezuela as part of Cuba's initiative to loan doctors to nations struggling with health care when he defected to the United States, knowing that he might never see Cuba again.
---

Escaping the Greek Financial Crisis to Build Better Cities
Ioanna Tsoulou wanted a career that allowed her to consider how buildings are connected to each other to create thriving communities where residents' needs are easily accessible. She completed a master's degree in city and regional planning and is preparing to pursue a doctoral degree this fall.
---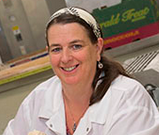 A Rutgers Baker Celebrates Her Bachelor's Degree, 10 Years in the Making
Aida Jane Doolittle, 53, a Rutgers baker who has spent 10 years pursuing her B.A., is graduating with a 3.7 GPA, majors in two schools and, best of all, the joy of being able to walk with her daughter, who is earning her master's degree from the School of Social Work.
---
Biology and Belly Dancing, A Perfect Mix
The science programs drew her in, but the belly dance troupe sealed Ziyodakhon Abdujabborova's decision to attend Rutgers. The biological sciences major and premed senior has packed in a lot of academic achievement and extracurricular activities.
---

Telling Stories Not Typically Reflected in the Media
Avatara Smith-Carrington consumes a lot of media, but the Rutgers senior rarely sees queer-identified people represented. So the Political Science/English double-major decided to do something about it and co-created a web docu-series, "To Queer Things Up." 
---

Adam Klein, an Air Force veteran who will graduate with a bachelor's degree in social work, plans to continue his mission providing guidance and support to disabled veterans. It's a niche that he is uniquely qualified to serve, having personally dealt with many of the emotional and physical challenges they face. 
---

By Accident And Design, A Doctor In The Making
Kaila Queen was an undergraduate student at Yale University when she was struck by a car, fracturing her pelvis in three locations. That accident led her to Rutgers Robert Wood Johnson Medical School where she graduates this spring.
---

Lone Computer Science Major Works to Recruit More Women into Technology
Vanessa Casanas stands out not only for her 3.9 GPA, but for the fact she is the lone female honors student graduating Rutgers University-Newark with a major in computer science. She teaches computer science to teen girls at an after-school club and is committed to recruiting more young women into computer science.  
---

From Homeless to a Career Helping Others
Kareim Oliphant  hopes to combine his education with a career in the health care policy field after graduation from the MSW program at Rutgers School of Social Work with a management and policy concentration. 
---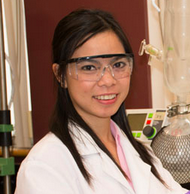 From a Farm in Vietnam to an Engineering Degree and Job at DuPont
When HoaiThu Nguyen arrived in the United States six years ago, she knew no English and faced bullying in her new high school. This month, she graduates with a degree in chemical and biochemical engineering and a goal of becoming a CEO. 
---

From Gravedigger to Rutgers Honors Graduate
Keith Campagno used to renovate homes and dig graves to pay the bills. He will graduate with a degree in cell biology and neuroscience and begin a five year program at the University of Pennsylvania pursuing a doctoral degree in pharmacology.
---

Alexi Velez began her life journey following the Grateful Dead with her family. A descendant of Roma heritage, her childhood made her more sympathetic to Camden youth experiencing the tough realities of poverty.
---

RBS Faculty Member Finds Reward as Lifelong Learner
Professor Rosa Oppenheim has earned her master's degree in liberal studies from Rutgers University-Newark, her fifth academic degree.
---

Rutgers Men's Basketball Coach Graduates
Eddie Jordan studied on flights to games, joined players during study hall, took some courses online and attended others in person, sitting front and center. His bachelor of science will be in Labor Studies and Employment Relations.
---