More than half of voters continue to express no opinion on Buono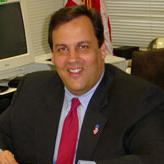 NEW BRUNSWICK, N.J – A year after his response to Hurricane Sandy sent Gov. Chris Christie's ratings into record territory, a new Rutgers-Eagleton Poll finds New Jersey registered voters continue to embrace him, if not quite as strongly. Christie's 66 percent positive job rating remains the envy of most politicians, even though it has dropped four points since June. During the same period, disapproval of Christie has increased six points to 31 percent, still well below its pre-Sandy highs.
"It was inevitable that the governor's ratings would drop from their high point during the run-up to an election, but Christie continues to bask in broad support," said David Redlawsk, director of the Rutgers-Eagleton Poll and professor of political science at Rutgers University.
Even as voters continue to report strong general approval of Christie's performance, they also pan his specific efforts on the economy and taxes, seen as the two most important issues facing the state. Only 42 percent approve of Christie's handling of the economy and jobs, unchanged since June, but the 34 percent approval of his performance on taxes is a seven-point decline over that period. Regardless, disapproval of specific issues is not significantly affecting overall voter support for Christie.
While 60 percent feel favorable toward the governor and only 32 percent hold an unfavorable impression, favorability has dipped four points since June. "Voters continue to like him," noted Redlawsk. "He's seen in such a positive light and is able to overcome disapproval on individual issues."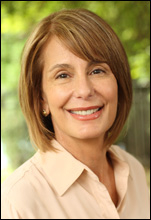 Democratic challenger state Sen. Barbara Buono does not benefit much from any Christie ratings slippage. More than half of voters still do not know or have an impression of her, even after a summer of campaigning. However, among those with an impression, her favorability has improved five points  to 27 percent; her unfavorability has dropped two points since June to 22 percent.
Neither candidate's running mate is well known. Among respondents, Lt. Gov. Kim Guadagno is viewed favorably by a 2 to 1 margin, but 71 percent have no opinion. Milly Silva, Buono's running mate, fares even worse: 80 percent of voters have no opinion of her, 13 percent feel unfavorable and only 9 percent are favorable.
Results are from a poll of 925 New Jersey adults conducted statewide among both landline and cell phone households from Sept 3-9. The subsample of 814 registered voters reported on here has a margin of error of +/- 3.4 percentage points.
Governor's popularity dips on specific issues
Christie's overall 60 percent favorability is driven by 64 percent of independents and 87 percent of Republicans. Democrats are slightly negative now: 43 percent favorable to 47 percent unfavorable.  
On job performance, half of Democrats approve of the governor, down six points from June, while 89 percent of Republicans approve, up two points. Independents are slightly more negative: their approval has dropped seven points to 70 percent. Overall, Christie's job grade also has declined five points since June. Now, 53 percent award him a grade of A or B.
 "These ratings are very good, and most would be happy to have them, despite some slippage.  As we pass the Sandy one-year mark and enter the final two months of the campaign, other issues are becoming more visible. But so far Christie's support is holding up exceedingly well," said Redlawsk.
Christie's post-Sandy efforts continue to drive his overall approval, with 79 percent approving the job he is doing on Sandy recovery. Approval cuts across party lines. Those personally affected by the storm also approve overwhelmingly.
Christie's performance on other issues, however, fails to top 50 percent. This is especially true on voters' most important issues, the economy and taxes, where partisanship runs deep. Just over one-third call the economy and jobs important, while another 26 percent name taxes, followed by education at 13 percent.
Only 35 percent of those who chose the economy and jobs as most important approve of Christie's performance on the issue. While 60 percent of Republicans approve of the governor's performance on the economy, 58 percent of Democrats disapprove.
Attitudes towards taxes are similar. Among those whose main concern is taxes, only 33 percent approve of Christie's handling of the issue, and 68 percent of Democrats disapprove. A bare majority of Republicans approve of his performance on taxes and independents are slightly more likely to disapprove than approve of Christie's job performance on both issues: 54 percent disapprove on the economy and jobs, and 57 percent on taxes.
Support of Christie's performance on education has remained steady since June: 44 percent of all voters approve and 49 percent disapprove. Republicans are almost twice as likely as Democrats to back the governor. Independents are slightly more likely to disapprove than approve. Among the 13 percent of voters who call education the state's most pressing problem, 88 percent disapprove of Christie's performance and only 8 percent are positive.  
Christie does slightly better with voters on crime and drugs: 49 percent approve and 33 percent disapprove of his approach and 18 percent are unsure. Democrats are more split, 41 percent approving and 40 percent disapproving. Sixty percent of Republicans and 53 percent of independents approve.
Christie also does fairly well on the state budget. Almost half (47 percent) approve of his performance, compared to 42 percent who disapprove and 11 percent who are unsure. Republicans, by nearly 2 to 1 (70 percent to 37 percent), are much more likely to back Christie's work.
Lt. Gov. Kim Guadagno, despite serving at Christie's side the past four years, remains virtually unknown by the general public. Fully 71 percent of registered voters have no impression of her. Of those who do, favorable views prevail by a 2 to 1 margin. Not surprisingly, Republicans are the most favorable (26 percent versus 8 percent unfavorable), but even Democrats are more favorable than unfavorable, 16 percent to 9 percent.
"Now, as in June, Christie's ratings on these 'most important problems' are nowhere near as positive as his overall ratings," said Redlawsk. "The force of Christie's personality and his Sandy performance appear to override significant disapproval on key issues."
Lack of name recognition plagues Buono
Despite increased media coverage and earning more attention in the spring, Buono gained little name recognition over the summer. As the campaign enters its final months, 51 percent of voters have no impression of the Democrat, a three-point improvement since June. More important, half of all Democrats don't know or have no opinion of the candidate. Among those with an impression, 40 percent are favorable and 10 percent are unfavorable.
Even more independent voters (54 percent) have no impression of the challenger, and among those who do, 26 are unfavorable and 20 percent favorable. Among the half of Republicans with an opinion, most (38 percent) are unfavorable.
"This lack of name recognition greatly hampers Buono's chances," said Redlawsk, "and given the cost of buying media in New Jersey and her relative lack of funding so far, improving her standing will be difficult. Even with improved favorability, it's simply not yet enough to overcome Christie's built-in advantages."
Voters in public employee union households are most likely to know Buono, but even among this key Democratic constituency, 40 percent profess to have no opinion about her. Among those who do, 39 percent are favorable, but 21 percent are unfavorable.
Buono's running mate, Milly Silva, is even less known to voters and to her own party as well.  Eighty-one percent of Democrats have no impression of her, while 14 percent view her favorably and 5 percent unfavorably. Only 6 percent of independents have a favorable impression of Silva; 16 percent are unfavorable, and the rest report no impression at all. More Republicans have an impression of Silva, but they are overwhelmingly negative: 5 percent favorable versus 22 percent unfavorable.