A nationally recognized wellness assessment that measures college students' mental health revealed some concerning trends with more than half of students at Rutgers University-New Brunswick reporting they have experienced distress.
As part of a new initiative to make mental health a major focus on campus, Francine Conway, an internationally recognized child psychologist and the chancellor-provost of Rutgers University–New Brunswick, launched Mental Health and Wellness Week. Conway's effort to establish a culture of wellness at Rutgers–New Brunswick is consistent with President Jonathan Holloway's commitment to building a beloved community and the Academic Master Plan's focus on student success. 
A range of activities throughout the week aim to provide insights into mental health needs, call attention to resources for students and employees and encourage everyone to take time each day for self-care. Rutgers Today spoke with Chancellor-Provost Conway, previously the dean of the Graduate School of Applied and Professional Psychology, about why she thinks it's time for everyone at Rutgers–New Brunswick — faculty, staff and students — to take a deep breath and take care of themselves.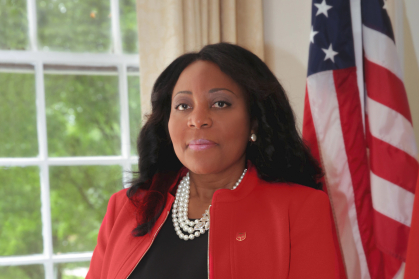 Why is this the right time to launch Mental Health and Wellness Week?
There's never a bad time for your mental health and well-being. But I think we need to be honest with ourselves and recognize what we've been through with the pandemic. It has been a pure joy to gradually come back to campus and close to what normal was like. But being relentlessly strong has taken a toll on each of us. And our responsibilities — to ourselves, our loved ones and our communities — must include looking after our own mental health and wellness. Our students, faculty and staff have demonstrated so much strength, flexibility and compassion amid a time of devastating loss and turmoil. What we have accomplished together, simply by continuing to provide excellence in education, research and service, has been remarkable.
This has been an especially challenging time for our students. What trends do you see in the mental health and well-being of our student population — or of this age group more broadly?
One of the places you can look to get a sense of this is in the American College Health Association's "National College Health Assessment," which collected data from 33,204 college students in fall 2021 and included Rutgers data. There are some hopeful trends, but also some that are concerning. I think it's fair to say that many students are flourishing when it comes to their psychological well-being. However, more than half of our students scored for having moderate to serious psychological distress. More than 30 percent have sought out mental health services in the last year. What the pandemic has taught us is that we need interpersonal relationships. It shows us how much it feeds into our wellness. Technology can allow us to be connected, but it's not enough. Nothing can replace real, in-person communication and experiences.
So, what message do you have for students who might be struggling with their emotional and mental health?
First, I think they should know that they are not alone. Many students are struggling with the same issues and given all the challenges of the last year, their struggles should not be a source of shame or isolation. Second, our goal is for our students to persist to graduation, and there are many people who can help support students in their journey. We all play a role, and our support system is purposely built to be holistic. If someone is stressed out about graduating, our office of Career Success and Exploration can help them navigate their steps after Rutgers. There are learning resource centers and the Office of the Dean of Students who can aid with an endless number of issues. Also, we have four incredible cultural centers to help them find affinity groups and recreation centers that promote physical wellness. The bottom line is that I'd urge all students to take advantage of these wonderful resources — they're all here to support their mental, emotional and physical well-being.