A Calling to Help the Underserved
Suzanne Elshafey, who graduates from Robert Wood Johnson Medical School, begins three-year residency at teaching hospital of Harvard University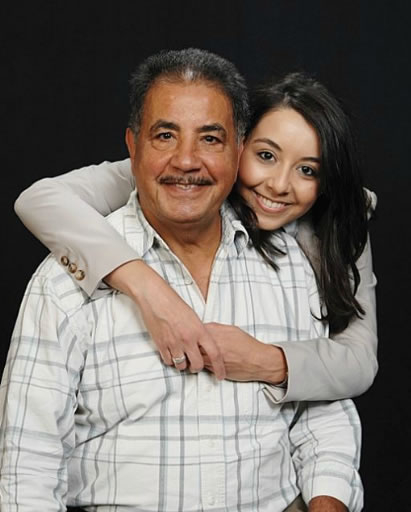 "Everything I have done or accomplished is because my father was always behind me telling me I could do it."

 

– Suzanne Elshafey

 
Suzanne Elshafey wanted to be a doctor for as long as she can remember. Raised in Jersey City by a hard-working single father, she recalls going to physician appointments with him so she could translate from Arabic to English and decipher some of the medical jargon her father couldn't comprehend.
She thought she was good at understanding people and untangling the intricacies of the health care system – until she met an elderly man while working as a patient navigator at a community health center in New York's Hell's Kitchen and realized that to be a really good doctor it would take a lot more.
"He asked me to come across the street with him to pick out a birthday card for his daughter," Elshafey said. "Then he asked me to read him the cards and thanked me.  I thought I was doing this because he had cataracts.  What I found out was that he couldn't read."
This was her aha moment – when the now 30-year-old woman, who will graduate from Robert Wood Johnson Medical School on May 15, realized that no one should ever assume anything, especially a doctor.
"To this day, this story resonates with me," she said. "I had been talking to this man, giving him pamphlets and I didn't know he couldn't read.  I realized then that you don't always know what's going on in someone's life and you can't assume that you do."
The first person in her family to graduate from college, Elshafey spent five years – after graduating in  2007 summa cum laude from Rutgers University-Newark with a degree in biology – working in a community health center.
Growing up in a working-class neighborhood and living in a small apartment with her father who migrated from Egypt, and sister, who was just a year older, Elshafey understood economic struggles. Her father worked two jobs and paid an elderly Cuban woman, who became like a grandmother to Elshafey and her sister and taught them how to speak Spanish, to watch his girls when he was working.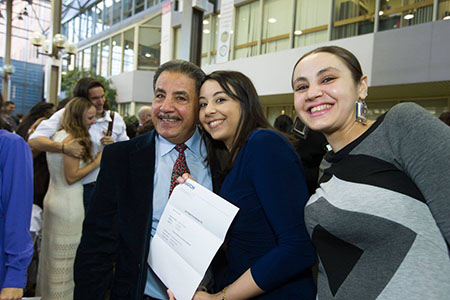 Education and a commitment to family and the community were always emphasized, Elshafey said. That's one reason she thrived working in the lower Manhattan federally funded clinic.  At first, she helped uninsured and underserved patients access free cancer screenings. Then Elshafey got the opportunity to grow the program.  Ultimately, she was put in charge of establishing a program to screen patients for state funded health insurance.
Still, something was missing. "At the end of the day, I realized that there were aspects of medicine, primarily providing direct medical care, I would always miss and would never be able to do unless I went to medical school," said Elshafey, who had always planned to work for a year, save some money and go to school to become a doctor. "That's when I decided it was time to go back."
At Robert Wood Johnson Medical School, Elshafey was elected to the Alpha Omega Alpha Honor Society.  She was a student doctor and steering committee member in the medical school's Promise Clinic which provides primary care, laboratory and pharmacy services to uninsured and underinsured in the community and was the chair of the Student Government Association's Health Policy committee.
"What makes Suzanne exceptional is not just that she is bright but that she is so caring about the community and women's health and other issues," said David Swee, a professor and associate dean at Robert Wood Johnson Medical School. "I am sure we will see her doing a lot more in the future."
Next month, Elshafey will leave her family safety net behind and begin a three-year internal medicine residency at Massachusetts General Hospital in Boston, the teaching hospital of Harvard University.  Even though it is the first time she won't have the daily support of her sister, Sara, and her father, Abdelrahman, it is her father's strong work ethic that has helped her excel.
"Everything I have done or accomplished is because my father was always behind me telling me I could do it," said Elshafey, who wants to work as a primary care doctor in an underserved community and continue on to get a master's degree in public health.
 "There are barriers for people outside of just not having health insurance," Elshafey said. "We as a society have to look at the entire situation of a person's life. Can the person take the day off from work if they are going to lose the income? Do they have someone to watch the kids? Those questions need to be addressed as well as we move forward with crafting health care policy."
---
For media inquiries, contact Robin Lally at 848-932-0557 or rlally@ucm.rutgers.edu