Broadway Comes to Medical School
Illuminating mood disorders in The Phantom of the Opera at Grand Rounds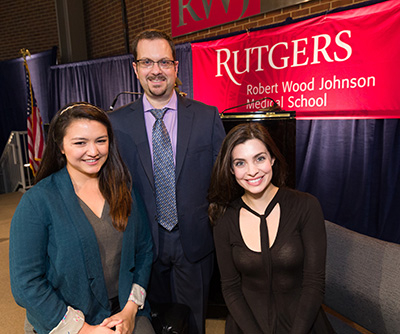 'Phantom is not only the most inspiring musical I've ever seen, it is also a perfect clinical study for teaching about mood disorders. 

 

– Anthony Tobia, RWJMS professor of psychiatry
You might not think of medical school as a prime venue for musical theater.
But for Anthony Tobia, a popular professor known for his innovative methods of using film, literature and music to illuminate issues in psychiatry, it makes perfect sense.  
One of his teaching staples is Andrew Lloyd Webber's The Phantom of the Opera, the story of a beautiful soprano, Christine Daaé, who becomes the obsession of a mysterious, disfigured genius. Tobia has been using the musical in seminars and didactics since 2009.
So a few years ago, when a medical student in one of his round-table seminars said her sister, Julia Udine, was starring as Christine in the North American tour, he was dumbfounded.  "I knew we would collaborate one day," says Tobia, an associate professor at Rutgers Robert Wood Johnson Medical School, where he also serves as director of the psychiatry core clerkship for third-year medical students and oversees undergraduate medical education programs in the Department of Psychiatry.
He would have to wait, because shortly after that conversation Udine won the role on Broadway, a nearly three-year stint that she completed in June.
This fall, Tobia and Udine finally came together to give the Rutgers community a glimpse into the psychiatric underpinnings of Phantom for a special Grand Rounds. The Oct. 27 event, streamed to two dozen universities nationwide, was hosted by the Stuart D. Cook MD Master Educators' Guild and the Department of Psychiatry. Held at Robert Wood Johnson University Hospital it was attended by more than 450, including faculty, residents, medical students and members of the public.
Is The Phantom of the Opera a supernatural love story or a case study of someone experiencing major depression with psychotic features?
At the Grand Rounds showcase, Tobia set out to convince the audience of the latter. The theater-like production took place on stage in the hospital's Arline and Henry Schwartzman Courtyard. Through breathtaking operatic numbers, it featured Udine, in character as Christine, offering the patient's perspective, while Tobia informed the audience at every step "what is really going on with Christine."  Shawen Ilaria, chief psychiatry resident at RWJMS and an accomplished musician, accompanied Udine on the piano.
As Udine sang, Tobia provided lyrical examples of how the show's trajectory follows Elisabeth Kübler-Ross's five stages of grief – denial, anger, bargaining, depression and acceptance – which Christine deals with as a character.
 "Phantom is not only the most inspiring musical I've ever seen, it is also a perfect clinical study for teaching about mood disorders. In Christine," he says, "we find a character who is dealing with complicated bereavement – she is still mourning her father who died when she was 13 – along with significant stress in her life. It allows us to talk about what is known in the DSM [Diagnostic and Statistical Manual of Mental Disorders] as persistent complex bereavement disorder and its potential evolution, which includes full-blown clinical depression, psychosis and suicidality."
Tobia admits his views may be unorthodox. "The first time I saw Phantom in 1995, as soon as Christine steps through the mirror in the dressing room (Act I, scene 3), I was mesmerized.  I viewed everything that followed in the musical as a product of Christine's imagination."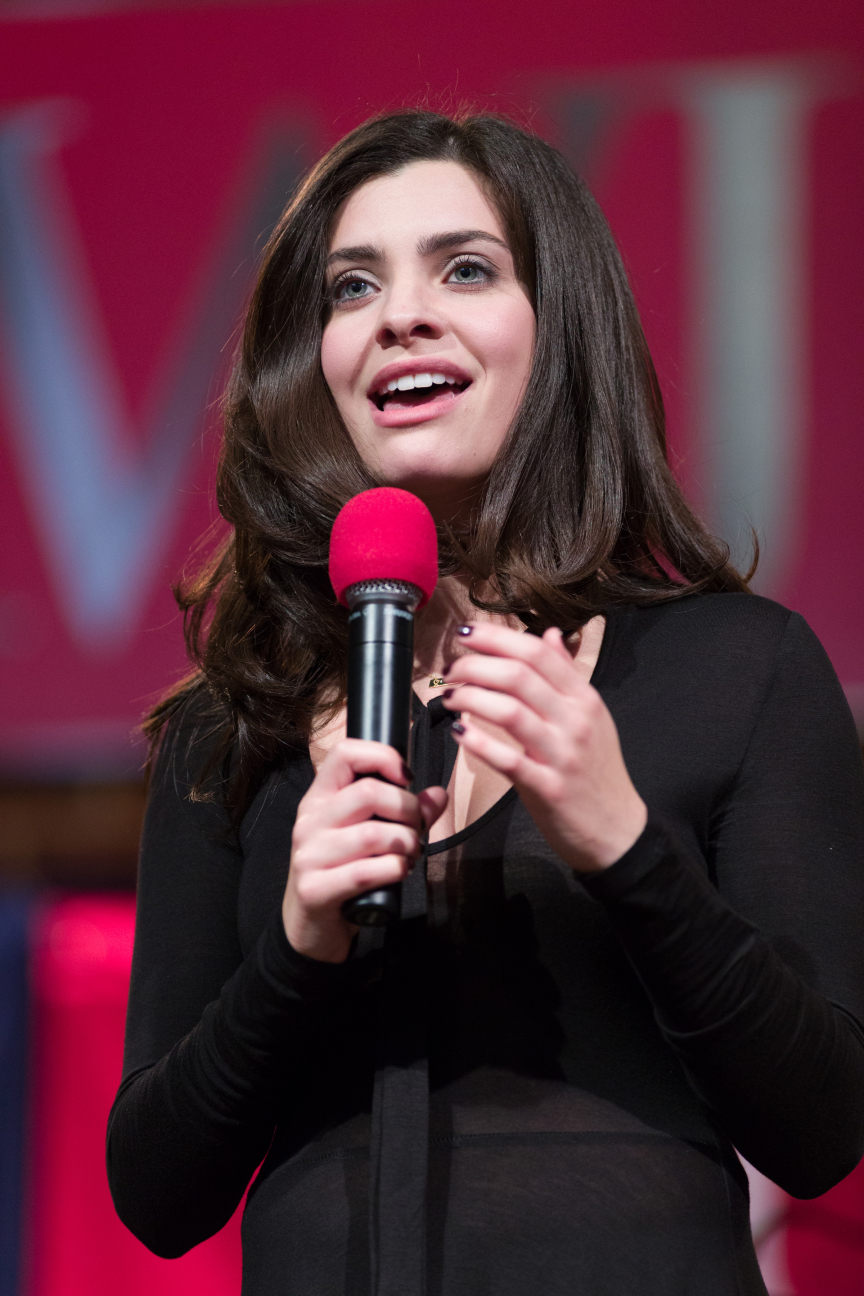 He also contends that even though Phantom ends with lovers united, it is likely that the Christine character, sometime after the play's conclusion, commits suicide. "There are clues in the show," he says – like the tone in which the viscount tells the story at the outset – "that suggest that they don't spend their lives together. "
All this speculation [Andrew Lloyd Webber has not weighed in], Tobia points out, is in the name of teaching, which is always the goal. "Every didactic I teach has stated objectives that I have to reach," Tobia says. "We take care to keep the narrative evidence-based and not promote the stigma of mental illness."
Udine, 23, first learned of Tobia's use of Phantom through her sister, Michelle, now a resident in pediatrics at University of Alabama at Birmingham School of Medicine. Four years later working with him on this project, she's found herself delving into Christine in a deeper way.  
Much of what Tobia has to say about what's happening in Christine's mind, she says, rings true. "As an actor, you try to connect with the role you are playing, find the subtext, so you can make sense of what's happening on the page," says Udine. " If I were to play Christine again, I would use some of his teachings to prepare myself."
Tobia's students and residents say the lessons gleaned when viewing psychiatry through a pop culture lens stay with them in a way a straight lecture never would. Ilaria, who grew up in Orlando and attended medical school in Florida, chose RWJMS to study with Tobia. She has not been disappointed. "We walk away from his lectures with new insights into TV, movies and music," says Ilaria, whose paper on meaning in Billy Joel's songs and lyrics was recently accepted by the National Pop Culture Association Conference in San Diego. "It helps you remember the material more, engage with it and connect it to your own life."
Christine Annibali, also a psychiatry resident at RWJMS, has taken courses with Tobia over the last three years. "I saw Julia perform on Broadway," she says. "What I've learned in Dr. Tobia's classes has allowed me to be more observant of pop culture and my patient population and become a better clinician." She is now working with Tobia on a project using the movie Young Frankenstein. "It's a more humorous way than Phantom to view psychopathology,"Annibali says.     
---
For more information, contact Carla Cantor at ucm.rutgers.edu or 848-932-0555.