At the Boards: December 2018
Boards Honor C. Vivian Stringer, Approve New Chair in Education and the Barbara and Gary Rodkin Academic Success Center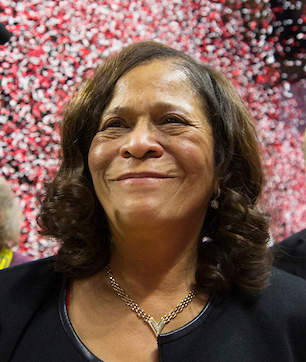 C. Vivian Stringer Honored for Her History-Making 1000 Wins
The Rutgers Board of Governors and Board of Trustees recognized women's basketball head coach C. Vivian Stringer for her historic 1,000th career win on Nov. 13. She was cited for bringing pride to Rutgers and to New Jersey on and off the court and for "being a role model and an inspiration for players and coaches, pushing the boundaries and paving the way for African-American and female coaches."
Milestones highlighted during the coach's 48 seasons include being the first Division I coach in men's or women's basketball to take three different programs to the Final Four, along with her induction in the Women's Basketball Hall of Fame in 2001, the New Jersey Sports Hall of Fame and the Sport in Society Hall of Fame in 2005, the International Women's Sports Hall of Fame in 2006 and the Hall of Fame in 2009. Read more about the coach's record-setting victory, including media coverage, and listen to Stringer reflect on her career in this video from The Players' Tribune.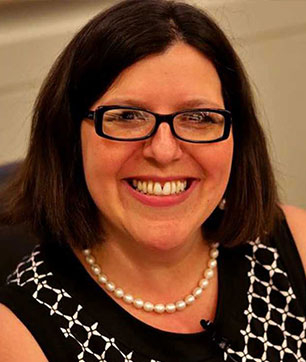 Marybeth Gasman Named to Endowed Chair in Education
The Rutgers Board of Governors awarded the Samuel DeWitt Proctor Endowed Chair in Education to Marybeth Gasman, who will join Rutgers University-New Brunswick as a Distinguished Professor at the Graduate School of Education (GSE). The chair was established to honor the late Samuel DeWitt Proctor, a GSE faculty member who recruited generations of students of color to the university for graduate studies, many of whom have gone on to distinguished careers as educational leaders and scholars.
Internationally recognized for her expertise in American higher education with an emphasis on historically black colleges and universities, racism and diversity, philanthropy and higher education leadership, Gasman's appointment officially begins in September 2019. Read more about Gasman's experience in advancing equity, diversity and inclusion in higher education.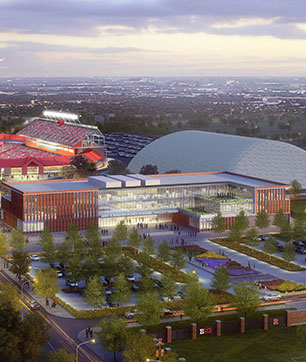 Board Approves Barbara and Gary Rodkin Academic Success Center
The Rutgers University Board of Governors today approved the name and construction of the Barbara and Gary Rodkin Academic Success Center. The center, made possible with a $15 million gift from the Rodkins – the largest gift in Rutgers Athletics history – will consolidate all academic support services for athletics in a single building on Busch campus, house training facilities for the men's and women's soccer and lacrosse programs and offices for athletics' administration.
The board also voted to approve spending of up to $65 million, covered by fundraising and contributions from the New Jersey Economic Development Authority's Economic Redevelopment and Growth Program, to build both the football game-day locker room and the 80,000-square-foot building that will serve more than 700 student-athletes. Read more about the development of this state-of-the-art facility.