Ashley Biden, Daughter of the Vice President, to Speak at Rutgers' School of Social Work Convocation
The executive director of the Delaware Center for Justice has a passion for advocacy work and social justice rooted in the values of her family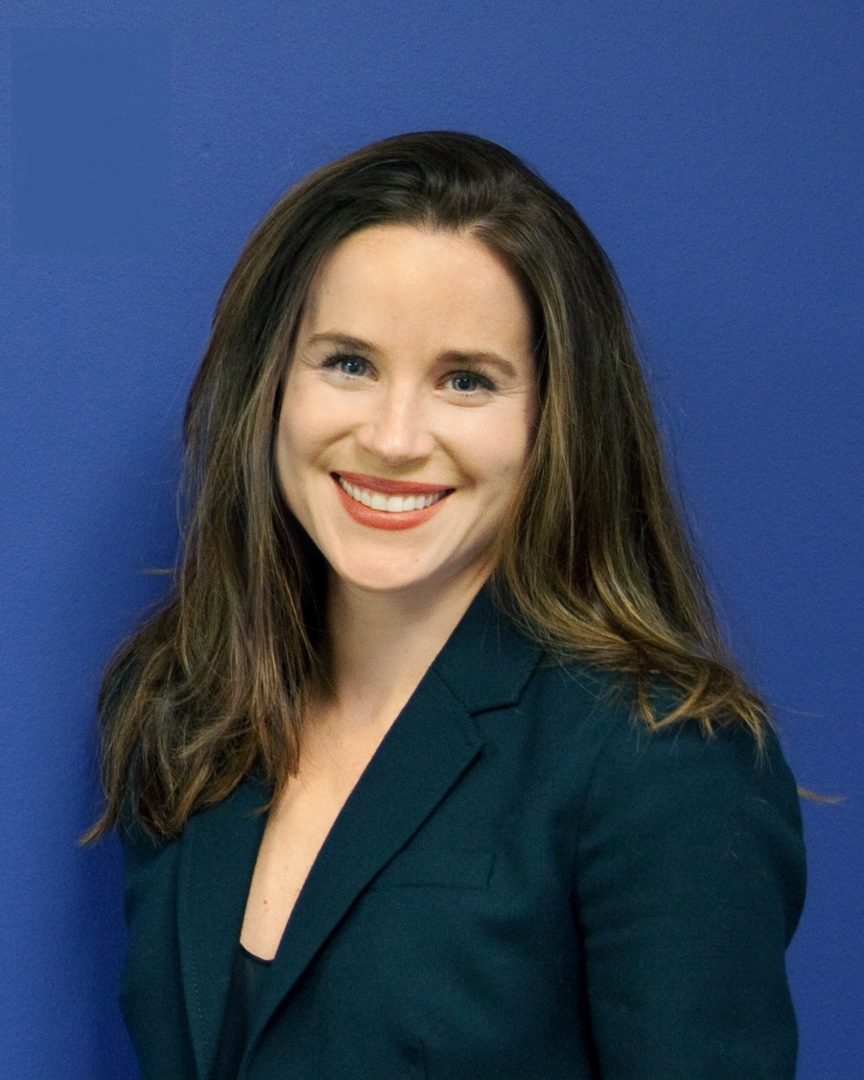 Ashley Blazer Biden will speak at Rutgers' School of Social Work convocation Monday, May 18, at the Louis Brown Athletic Center. Biden, the daughter of Jill Biden and U.S. Vice President Joe Biden, is the executive director of the Delaware Center for Justice, Inc., a nonprofit agency that provides programs and services, public education, research and advocacy for youth and adults affected by the criminal justice system. Biden graduated from Tulane University and earned a master's in social work from the University of Pennsylvania School of Social Policy and Practice.
Rutgers Today spoke to Biden about her work to improve the criminal justice system, her passion for social justice and advocacy, and her family's influence on her goals and values.
What inspired you to become a social worker and who inspires you today?
I grew up meeting and interacting with people of all different races, religions and socioeconomic backgrounds and was involved from a young age in grassroots campaigning – knocking on doors, attending rallies and advocating for my beliefs. As a child, I was acutely aware of injustices toward people and animals, and in grade school became concerned about dolphins being captured by purse seine net. My father linked me up with then Congresswoman Barbara Boxer, who was leading the effort to save the dolphins, and I was able to go on the floor of the House armed with my posters to talk to legislators – the Dolphin Protection Consumer Act was passed. I watched my father write the Violence Against Women Act on the couch in our living room and am still inspired by my parents and my brothers, Hunter and Beau. Hunter is the chairman of the board for the World Food Program, and Beau, the former attorney general in Delaware, has been instrumental in protecting against abuses against children and the elderly. I am also inspired by our clients whose resilience gives me hope and by men and women who look beyond themselves and try to make a difference. Small acts of kindness matter.
What are some of your main goals as a social worker and as executive director of the Delaware Center for Justice?
My goals as a social worker are to be effective in both policy and practice, conduct my work with integrity and create a team that has the skills necessary to achieve their objectives and outcomes. My overarching goal is to make the criminal justice system fair, equitable and equal for all and to heal and revitalize the community through the arts, civic participation and inclusion.
You have done a lot of work involving incarceration and the criminal justice system. What sparked your interest in this type of advocacy and what changes would you like to see in the juvenile and adult justice system?
I had the privilege of attending a Quaker Elementary School where social justice was often the topic of conversation inside and outside the classroom. The civil rights movement fueled my interest in the study of institutional racism, structural violence and white privilege. I began to learn that justice wasn't equal for all, that red lining, discriminatory practices and inequality in education has led to historic trauma instrumental in creating communities without resources and only enough resilience to survive. I think if we want to truly tackle structural violence, we need to make significant changes in the criminal justice field, such as mandatory minimums, pre-trial reform, repeal of the death penalty, reforms in policing, decriminalization of marijuana, among others. I hope one day to see a justice system where the amount of money you earn doesn't influence your sentence and where brown and black children are treated with respect and not criminalized or institutionalized at a young age.
How has your mother's work in special education and public health informed your social work ideology and practices?  Likewise, how has your father's advocacy and career in politics influenced your choice of a social work path and your world view?
My parents have influenced me my entire life. I have never thought of politics as a "corrupt" profession but rather an honorable one in which systems change can be created. I have witnessed my father's passion to make the world a more equitable and equal place for all regardless of skin color, religion, sexual orientation or socioeconomic status. My mother was a public school English teacher all my life and still teaches English at a NOVA Community College. She is passionate about learning and teaching.
What advice would you give to students about to graduate and pursue a career in social work?
My advice would be to always be open to learning and brushing up on skills – advocacy and clinical – and to never underestimate the importance of self-care. Without it you will be of no help to anyone. Ask questions and never settle for the status quo. Know that change is possible but takes it takes time so be patient and persevere. And when you stop being passionate about the work, leave the profession. 
 – Carla Cantor
---
For media inquiries, contact Carla Cantor at 848-932-0555 or ccantor@ucm.rutgers.edu