Are Your Doctors Ordering the Right Tests?
Rutgers in lead to enhance the role of laboratory scientists
Newark, NJ – The bulk of medical decisions made today are based on laboratory results. A misinterpreted result or misordered test has the potential to drastically elevate health care costs and negatively impact a patient's health.
With so much riding on lab results, Rutgers is taking the lead to enhance the role of clinical laboratory scientists by implementing the country's first advanced practice doctorate in clinical laboratory science (DCLS).
Beginning in 2014, the new degree offered by Rutgers Biomedical and Health Sciences at its School of Health Professions (SHP), will address an ongoing need to achieve greater accuracy and cost efficiency in lab testing services.
Elaine M. Keohane, chair and professor of Clinical Laboratory Sciences, says that "with an abundance of tests and molecular methodologies being added to the clinical laboratory test menu, physicians are challenged with keeping abreast of the latest in laboratory services." 
"The doctor in clinical laboratory science will combine a deep understanding of the many disciplines of laboratory science – such as chemistry, hematology and infectious disease – with knowledge of trends in lab testing and the patient's clinical picture and outcomes to strengthen recommendations for which tests to order," she adds.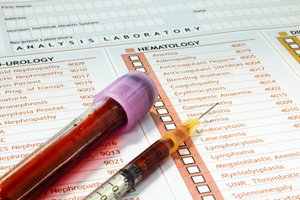 The new career opportunity will raise the profile of the medical laboratory scientist among a patient's case management team. Currently, the medical laboratory scientist is an "invisible" member, but the new doctoral degree will change that dynamic. The DCLS will possess greater research knowledge and experience and the communications skills to interact regularly and directly with health care providers, patients, administrators and regulatory professionals.
Today, approximately 70 percent of medical decisions are based on laboratory results, notes Nadine A. Fydryszewski, DCLS program director and associate professor, clinical laboratory science, who is implementing the new program. 
"Are we ordering the right tests? Are we interpreting the test result correctly? Did we forget to order a test? Are we repeating a test and, if so, why? " Fydryszewski says.  "Various laboratory studies have highlighted laboratory errors resulting from test selection, ordering and patient preparation or interpretation of the results. Not only could these errors be costly, but they could compromise patient safety, for example when a treatment is prescribed based on a faulty interpretation of a test."
Improving the integration of lab medicine with the health system became a goal of the Centers for Disease Control and Prevention in 2007, when a study published in Clinical Chemistry and Laboratory Medicine  stated that "mistakes by well-intended clinicians in ordering the wrong tests or failing to order the proper tests occur thousands of times per day in the U.S."
The study cited one survey indicating that the largest number of test ordering errors appeared to involve physicians simply ordering the wrong test.  Another survey, of physicians at Massachusetts General Hospital, found that in the absence of "expert-driven interpretation by laboratory professionals," approximately 75 percent of the cases involving patient coagulation disorders would have involved some level of test result misinterpretation. 
The doctorate in clinical laboratory science program will build upon SHRP's master's degree offering in clinical laboratory science, to include translational, evidence-based research to help improve patient outcomes, decrease medical errors and increase efficient and effective use of laboratory services and, subsequently, all health care services.  Candidates for the degree must be certified medical laboratory scientists and complete 80 graduate credits which includes a one-year, full-time clinical residency at an affiliated health care institution.