Alfred W. Blumrosen, Eminent Rutgers Expert on Discrimination Law, Dies at 86
Alfred W. Blumrosen, the Thomas A. Cowan Distinguished Professor of Law, Emeritus, at Rutgers School of Law-Newark, and one of America's foremost scholars on employment discrimination law, died today in Bonita Springs, Florida, at age 86. His death followed a long illness, according to his sons Alexander and Steven.
Blumrosen's groundbreaking work was cited just last month in Associate Justice Clarence Thomas's dissent in the case of Texas Department of Public Housing v. Inclusive Communities Project, Inc., in which arguments involving the Fair Housing Act were tested. In his dissent, Thomas criticized Blumrosen's role in developing the "disparate impact" theory of liability as put into practice by the federal Equal Employment Opportunity Commission (EEOC) – an agency Thomas chaired during the Reagan and George H.W. Bush Administrations.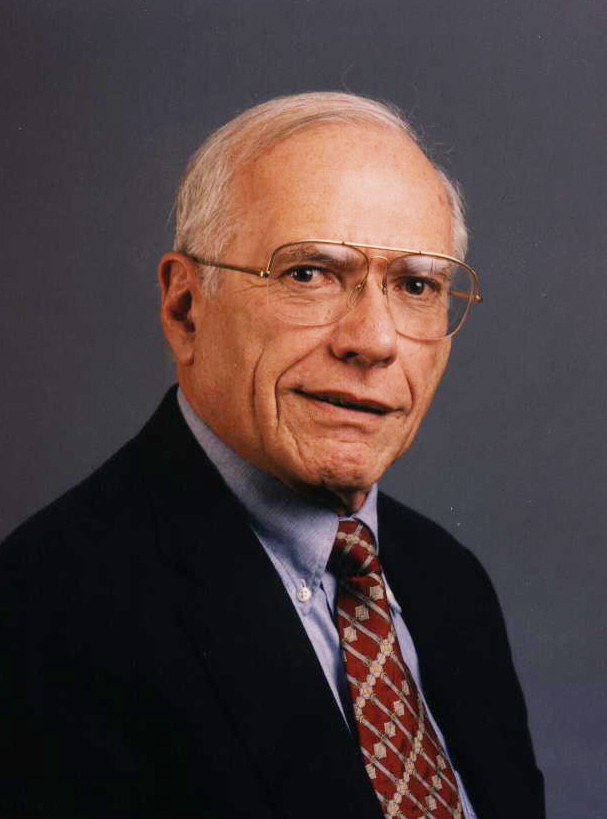 Ronald Chen, dean of Rutgers Law School-Newark, says the mention was well-deserved evidence of Blumrosen's prominence. "Although it seems that the Justice did not attribute the doctrine to Al with affection or approval," says Chen, "there are, I imagine, many colleagues who read the dissent with no small amount of satisfaction, as acknowledgement – however grudging – of the enormous impact that Al had on the development of anti-discrimination law in this country."
Alfred William Blumrosen was born December 14, 1928, in Detroit. He earned his bachelors and law degrees at the University of Michigan, from whose law school his father Sol Blumrosen had graduated in 1913. He also met his wife, the future Ruth Gerber Blumrosen, at the law school, where she was one of just five female students in their class.
At Rutgers School of Law-Newark, where he taught from 1955 to 2002 – and was acting dean in 1974-75 – Blumrosen specialized in labor and employment law. For years, until her death in 2004, he collaborated closely with his wife, who was an adjunct professor at the school – most notably on well-regarded research in the field of employment discrimination. Together they authored scholarly articles as well as The Realities of Intentional Job Discrimination in Metropolitan America – 1999 (published 2002) and Slave Nation: How Slavery United the Colonies and Sparked the American Revolution (2005).
Blumrosen also wrote Modern Law: The Law Transmission System and Equal Employment Opportunity (1993), Black Employment and the Law (1971), and numerous law review articles, including 21 articles in the Rutgers Law Review alone from 1956 to 2011. He co-authored one of those articles with his son Steven M. Blumrosen. Restoring the Congressional Duty to Declare War (2011) detailed Blumrosen's theoretical basis for a lawsuit filed by Rutgers School of Law-Newark Professor Frank Askin against President George W. Bush – arguing that the 2003 U.S.-led invasion of Iraq was unconstitutional. In the Michigan Law Review, Blumrosen authored the widely-cited article Strangers in Paradise: Griggs v. Duke Power Co. and the Concept of Employment Discrimination (1972).
Blumrosen's activities beyond academia included a role in shaping the 1965 organization of the EEOC, where he served as the commission's first chief of conciliations and director of federal-state relations; work as a special attorney in the Civil Rights Division of the U.S. Department of Justice; and service as an advisor to the U.S. Department of Labor – for which he developed research contradicting an often popular belief that so-called reverse discrimination was common in cases where affirmative action was applied.
Professor Blumrosen also was of counsel to the firm of Kaye, Scholer, Fierman, Hays & Handler – advising employers on equal opportunity matters. He was counsel to the NAACP in Wards Cove Packing Co. v. Atonio, a civil rights case decided by the U.S. Supreme Court in 1989, and NAACP v. Meese, in which the organization sought relief in the area of affirmative action. Other clients through his career included employee groups in cases such as challenges to layoffs and efforts to gain pay equality.
Alexander and Steven Blumrosen, both attorneys and legal scholars, survive their father, as do Alexander's wife Laure and granddaughters Erica, Charlotte and Victoria Blumrosen.   
Services will be held at the Fuller Funeral Home, 1625 Pine Ridge Road, Naples, Florida, at 2:30 p.m. on Wednesday, July 29. Those wishing to contribute in Alfred W. Blumrosen's memory are directed to the Leadership Conference on Civil and Human Rights.