Academy Awards' Media Coverage Focuses on Lack of Diversity
Communications professor Khadijah White talks about the upcoming Oscars and who has been left out of the nominations
The Academy Awards are coming and the news media is full of stories about who might and might not win, who should and should not have been nominated, and whether the Academy Awards are inherently biased against women, ethnic minorities and people of color generally. Rutgers Today asked Khadijah White, a former television journalist who studies race, gender and politics in media, to assess the media coverage of this year's Academy Awards. White is an assistant professor of journalism and media studies in the School of Communication and Information.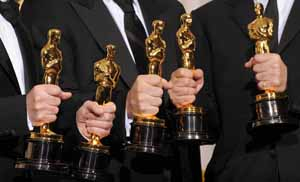 Speaking as a former journalist and as a media scholar, how would you describe the news media's coverage of the Academy Awards?
Khadijah White: This year the media have paid a lot of attention to the overwhelming lack of diversity in regards to the Oscar nominees – and for good reason. Every single nominee for acting is white. Not one Asian, American Indian, non-white Hispanic or African-American person. Every single nominee for director, except for Alejandro Iñárritu, is white and all of them are men. The media are referring to this as the whitest Oscar awards ceremony in 19 years. But in truth, this is a longstanding problem -- no black person has ever won as best director and only one black woman has won in the best actress category (Halle Berry in 2002). So a lot of journalists are writing and debating the importance of this continuing racial disparity within the film industry, trying to decipher what it all means and how to fix it in the future.
Is there any particular piece of reportage on the Academy Awards – print, broadcast or web – that you find particularly compelling or enlightening?
White: It's hard to choose. A few pieces have stood out - in Rolling Stone Magazine, Peter Travers recently predicted the likely winners while commenting, quite frequently, on the ways in which black entertainers have been snubbed from the various categories. I thought his honesty and straightforwardness about racism in the industry was pretty refreshing. On the other end of the spectrum, Gary Susman at Moviefone makes a compelling case that race had nothing to do with the selection process – but, his argument is undermined by the fact that he had to write a similar  "no racism here" explainer for the complete lack of black acting Oscar nominees in 2011. Finally, in Gawker, right before the list of Oscar nominees came out, there was a really wonderful piece by Iquo Essien on navigating the exclusive and hallowed spaces of the entertainment industry as a black female filmmaker.
What is missing from that coverage?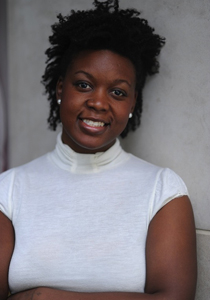 White: I think a conversation about the empathy gap and racial disidentification is largely missing from the news coverage about the awards. The members of the Academy of Motion Picture Arts and Sciences, 90 percent white and 76 percent male, seemed to be very interested in the white, male experience of the world, judging from who and what they voted for. It's easier for movie goers to empathize with characters who look like them. This type of preference is key to racial discrimination and ongoing racism. Also, while there's been some discussion of the lack of American-born actors and actresses among the potential black Oscar nominees this year, I haven't really seen anyone making a connection between the lack of black American actors and the continuing cuts in arts education across the United States.
Speaking just as a moviegoer, is there a film, director, writer or actor who wasn't nominated, and should have been?
White: I've only seen one of the films nominated for Best Picture and that's Selma – and I have to admit that I'm shocked that David Oyelowo and Carmen Ejogo were not nominated for their performances in that film. For that matter, I think Ava Duvernay should have earned an Oscar nom for her directing. It was an incredibly moving piece, with lots of excellent directorial touches in terms of lighting, arrangements, blocking, and cinematography. I find it hard to believe that the current Oscar nominees did much better, but I won't draw any final conclusions until I get to see them all.  
---
Media contact: Ken Branson, kbranson@ucm.rutgers.edu; 848-932-0580, cell 908-797-2590