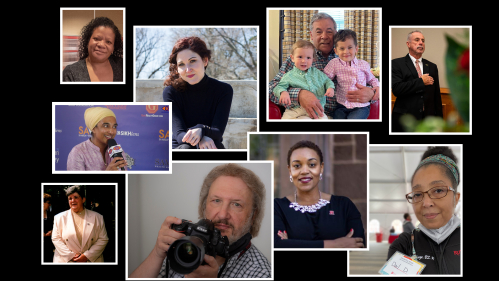 Meet the People of Rutgers
Get to know the people of Rutgers: their hobbies, accomplishments and favorite moments at the university. If you would like to share your Rutgers story or nominate someone to be featured, click the button below.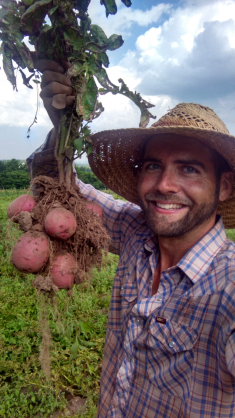 Alex Sawatzky, Feeding Rutgers 
The Basics 
Title: Student farm manager and part-time instructor in agriculture and food systems 
Unit: Rutgers Gardens, School of Environmental and Biological Sciences 
How Long Have You Worked at Rutgers: 4 years 
What I do
I work with Rutgers students to grow and distribute nutrient-dense veggies to our local communities. I manage the summer internship program and also work with paid students, experiential learners and volunteers. More than half of the food we grow is donated to local food emergency organizations, including the Rutgers Student Food Pantry. Our aspiration is to showcase an example of small-scale farming that is simultaneously ecologically sound, socially just and economically viable – the three pillars of sustainability. I want to help change the way that food is produced and consumed in our world. 
Favorite Memory  
My favorite memories so far are when I have seen students become passionate about food and/or farming. I hope to inspire them to be changemakers and active citizens in their communities, so if they become engaged as stakeholders in our food system, I feel as though I have succeeded as a teacher. 
Fun Fact 
I played volleyball as an outside hitter competitively for 10 years, beginning in high school. I went on to play collegiate club volleyball at Eastern University and in men's leagues. Both school teams I played on reached a top 5 ranking.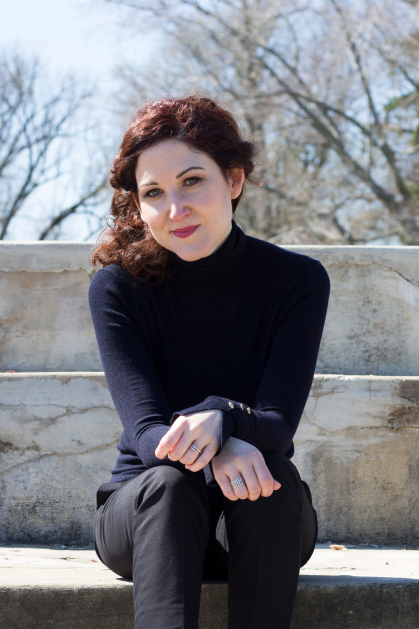 Cassandra Oliveras-Moreno, Promoting the Arts and Social Justice 
The Basics 
Title: Administrator, Communications and Collaboration 
 
Unit: Mason Gross School of the Arts  
How Long Have You Worked at Rutgers: 10 Years 
What I do
I am a cat herder. I create internal and external communications for the Department of Art and Design and manage artistic partnerships across the university and broader community. Much of everything that doesn't fall neatly under an academic umbrella finds my desk. I cofounded Windows of Understanding (which kicked off this month) as a way of shedding creative light on the social justice strides being made by colleagues here at Rutgers and around the area. 
Favorite Memory
When the renowned artist Kara Walker began her time with us as an endowed chair, she requested an outdoor BBQ with students in lieu of an investiture; no pomp or circumstance. We delivered, sprawling out in the backyard of our sculpture building with a rock band set up in the foundry. Kara wailed lead vocals on the tune "Summertime" with our student musicians. It was magic. 
Fun Facts
I love to sing boleros (Spanish love songs). My toddler son hates my singing. The best vacation I ever took was a one-week silent retreat with 20 nuns on Cape Cod. I went to Rutgers for both grad (School of Communication and Information) and undergrad (Douglass Residential College).