An Inspiration for Vocalists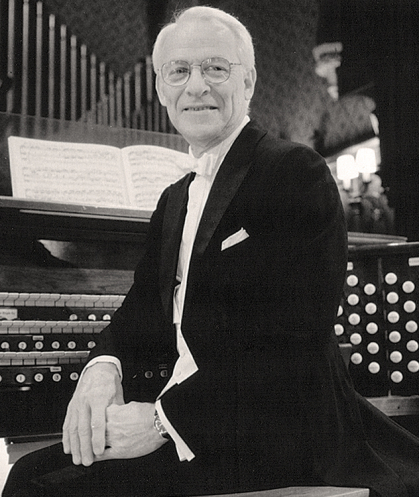 David Drinkwater, who for more than four decades served as a choral director, organist, and professor at Rutgers, died October 14, 2021. He was 92. Drinkwater was a much-loved presence in the university's choral music realm and an inspiration to generations of young singers. He also created the enduring Christmas in Carol and Song, performed each December in Kirkpatrick Chapel by the Kirkpatrick Choir and the Glee Club. 
A native of Kokomo, Indiana, Drinkwater received a bachelor's degree in music from Indiana University in 1952. Rutgers hired him in 1955 as a music faculty member, organist at Kirkpatrick Chapel, and director of the Rutgers College Chapel Choir, now the Kirkpatrick Choir. He retired from Rutgers in 1994 as a professor emeritus and continued to lead the choir until 1998. 
His obituary noted that Drinkwater was an important influence in the lives of his students through his "enthusiasm for music, art, antiques, cooking, gardening, collecting, and entertaining; by his validation and enthusiastic embrace of each person's individuality; and by his example of generosity and friendship as the essential ingredients in a rich and meaningful life." 
A memorial for David Drinkwater will take place March 26 at 2 p.m. in Kirkpatrick Chapel at Rutgers University–New Brunswick.