Year in and year out, Rutgers alumni make lasting contributions to their professions. Some distinguish themselves at a relatively young age. Meet a dozen of these alumni and learn what inspires them to be ambassadors of excellence.
Action for Health Access
After earning degrees from Rutgers and Harvard, Tej Nuthulaganti joined the Clinton Health Access Initiative in South Africa, where he supported malaria elimination and HIV testing and treatment. In 2012, he relocated to Rwanda, where his work addressed the national shortage of health care workers. Two years later, he headed for Liberia—and straight into an Ebola outbreak.
Many aid workers fled the nation, but Nuthulaganti CCAS'07, GSC'08 continued to support the government. He spent more than three years in the coastal African nation, helping with workforce development and advising Liberia's health minister. In 2018, he moved to Boston, where he continues in a global director role with the Clinton Health Access Initiative. Nuthulaganti is overseeing health workforce development initiatives in Ethiopia, Liberia, Malawi, Rwanda, and Zambia.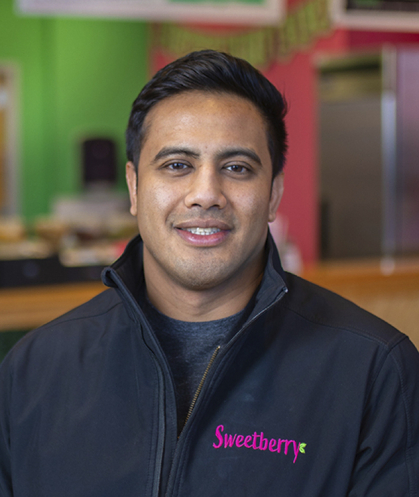 The Art of the Sweet Deal
An entrepreneur with a bachelor's degree in economics and an M.B.A. in finance from Rutgers, Desi Saran is the cofounder of Sweetberry Bowls restaurants. Saran LC'07, RBS'15 drew on his experience developing fast-casual chains and tech start-ups to create the company in 2017. Rutgers graduates have held executive posts at Sweetberry Bowls, including chief financial officer Ryan Quiros RC'10, vice president of marketing Sean Azari RC'09, and director of operations Ian Bullard RBS'17. Providing customers with affordable, high-quality healthy food, Sweetberry Bowls established 20 outlets across seven states in two years.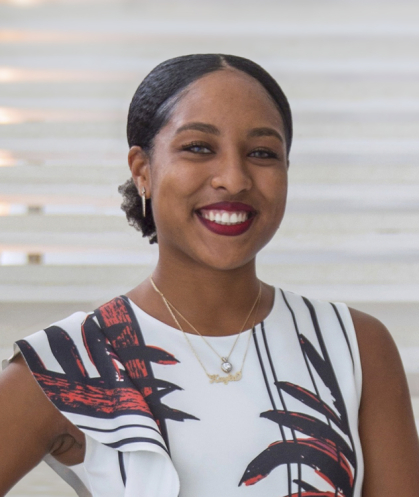 Trailblazer for Talent Diversity
Good intentions about diversity, equity, and inclusion don't always translate into truly diverse work environments.  Realizing this, Kayla Michele SAS'17 (pictured) and Chisa Egbelu SAS'16 cofounded PeduL—a company dedicated to helping employers build pipelines of diverse talent. PeduL works with clients to provide scholarship opportunities to college students who are prime candidates for internships and other positions within companies.
In September, PeduL was among 50 businesses selected for inclusion in the Google for Startups Black Founders Fund. Startups receive $100,000 in capital, $120,000 in ad credits, and more. PeduL was also recently accepted into Techstars, a prestigious Colorado-based technology acceleration program.
"PeduL is the embodiment of New Jersey's innovative spirit," says New Jersey governor Phil Murphy. "I look forward to seeing PeduL's success in the months and years to come."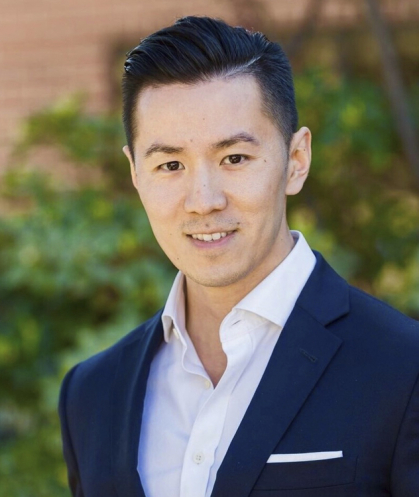 Bold Moves in Biotech
After earning his doctorate from the Ernest Mario School of Pharmacy, Kevin Dai completed his internal medicine residency at the University of Chicago Medical Center and his oncology residency at Memorial Sloan Kettering Cancer Center. For three years, Dai PHARM'10 was a clinical oncology pharmacy specialist in the hematology department at Memorial Sloan Kettering. In 2015, Dai began the transition from direct patient care to the field of biotechnology venture capital. He is now a partner and managing director at Vivo Capital, a $6 billion health care venture capital firm based in Palo Alto, California, where he invests in private and public biotech companies.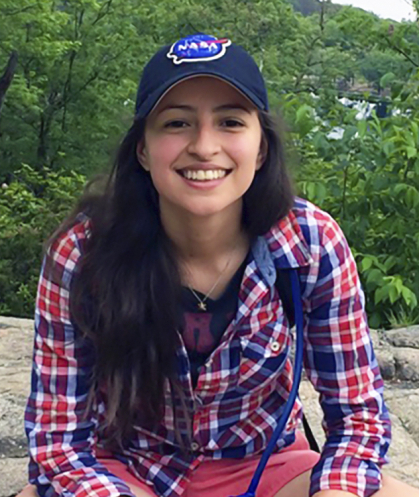 Engineering for the Earth
Coming to the United States from El Salvador at age 6, Dayana Arrue grew up in Newark with a strong work ethic and a passion for education that she inherited from her parents. She attended Science Park High School and Essex County Community College and graduated from the Honors College at Rutgers University–Newark with a major in geoscience engineering.
Determined to work in a field that protects the earth, Arrue SASN'18 accepted a job with an engineering firm that performs environmental remediation services. But her vision of what an eco-friendly engineer can achieve continues to expand. In 2021, supported by a prestigious Jack Kent Cooke Graduate Fellowship, she was accepted into the Colorado School of Mines, one of the top institutions in the world for fusing engineering with geoscience.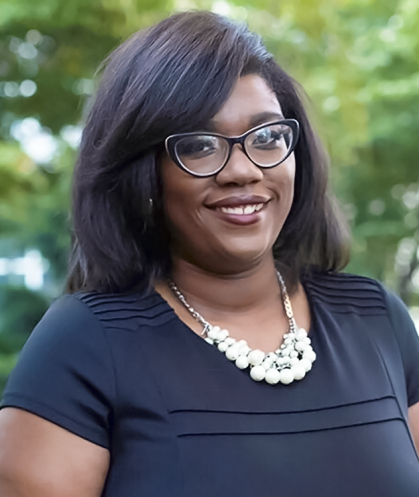 Galvanizing Guidance
Eager to establish a nonprofit that would help empower Camden youth, Rafiah Hickson (pictured) and Yaniece Spencer initially disagreed on an approach. Hickson CCAS'11, SSW'14, a school social worker for New Jersey's Juvenile Justice Commission, advocated for the urgent need to support boys. In 2017, the two women founded B.O.S.S. Mentoring Inc.
The acronym stands for "Boys of Sustainable Strength," signifying the group's aim: connecting young participants with male role models. The program has served more than 50 "young bosses" through weekly mentoring sessions on financial literacy, life skills, career development, academic success, cultural competency, and physical and mental health awareness. In 2021, B.O.S.S. Mentoring secured $25,000 from the Camden Education Fund and plans to add summer camps, after-school programs, and more to its services.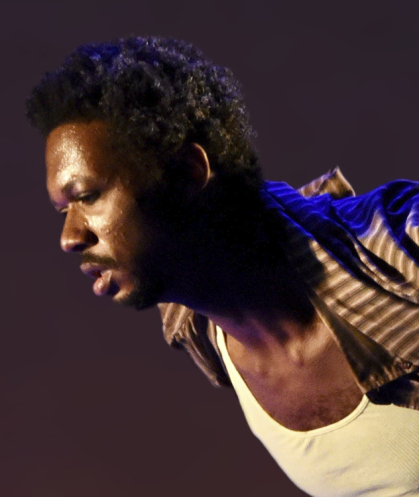 Artistry in Motion
Kyle Marshall was raised in North Brunswick and attended dance schools around New Brunswick before studying at Mason Gross School of the Arts. Since forming an award-winning dance company in 2014, Marshall MGSA'11 has made a mark as a choreographer with his stirring, socially conscious compositions. His work reflects a variety of themes and subjects, from the Jamaican diaspora—a vital part of his heritage—to the complexities of jazz improvisation and Afrofuturism.
The New York Times dance critic Siobhan Burke has praised Marshall for having "a choreographic voice like no one else's." Continuing to present groundbreaking work in New York City and nationwide, Marshall is also inspiring as a teacher and mentor to younger artists, including students at his alma mater.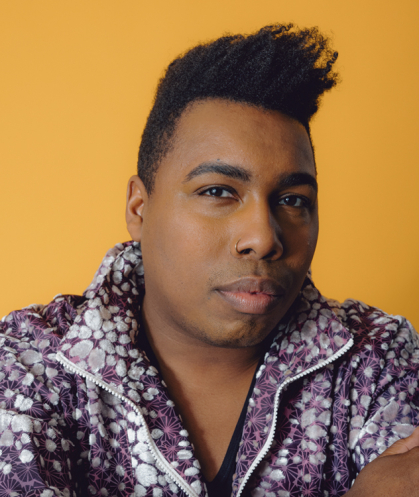 Power in Poetry and Prose
Saeed Jones was born in Memphis, Tennessee, and grew up in Lewisville, Texas. His debut poetry collection, Prelude to Bruise (Coffee House Press, 2014), was a finalist for the National Book Critics Circle Award and was awarded the 2015 PEN/Joyce Osterweil Award for Poetry. Publishers Weekly gave the collection a starred review, describing the book as "a fever dream, something akin to magic," while NPR called it a "book seamed in smoke; it is a dance that invites you to admire the supple twist of its narrative spine; it is hard and glaring and brilliant."
In 2019, Jones GSN'19 released his highly anticipated memoir, How We Fight for Our Lives: A Memoir (Simon & Schuster, 2019). As The New Yorker observed, "his title carries an edge of social critique. To be Black, gay, an American, the book suggests, is to fight for one's life." The memoir won the 2019 Kirkus Prize for Nonfiction, a 2020 Lambda Literary Award, and a 2020 Stonewall Book Award. Jones's next poetry collection, Alive at the End of the World, is forthcoming from Coffee House Press in the fall of 2022.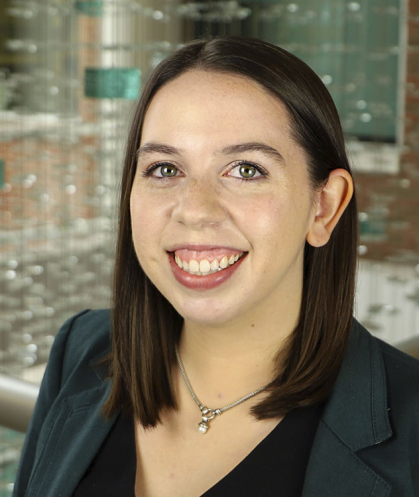 Contact-Tracing Campaigner
In early 2020, as the pandemic began spreading throughout New Jersey, Claire Brown was hard at work creating what would become the Garden State's community contact-tracing corps. As assistant director of Student Support Services at the Rutgers School of Public Health, Brown SPH'19 coordinated placing student volunteers with health departments across the state. Collaborating with her colleague and mentor Sarah Kelly DC'04, SPH'09, she continued to shape contact-tracing efforts through the fall of that year.
Brown remains focused on providing wellness-minded career resources to train a new generation of the public health workforce. "Be Well to Do Good," a concise skills-training course that she designed, helps emerging professionals align their values and actions with public health and social justice career goals. Brown has presented the project at national conferences and continues to refine it for widespread use in the field.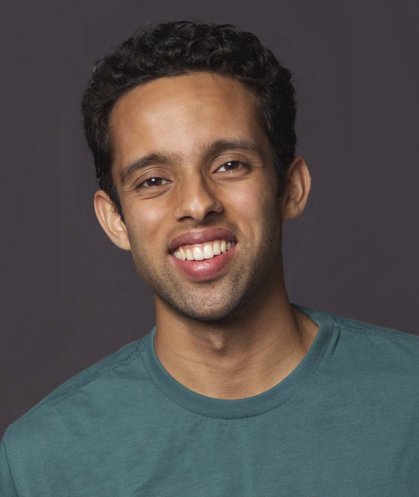 New Delivery Systems
The coronavirus and social distancing have brought new forms of contactless technology to the forefront of shipping, retail, business-to-business, and other sectors of the global economy. Automated fulfillment and state-of-the-art drone delivery are helping to address the need, with companies like Aersys leading the way.
Vallab Nayak ENG'20 (pictured) cofounded Aersys with fellow School of Engineering alumnus Hariharan Vijayakumar ENG'20 in 2018. Their flagship product, the AerNode, is a modular robotic micro-fulfillment center, or MFC, that enables the automation of inventory, product pickup and delivery, and more. The AerNode has allowed clients to comply with crucial safety regulations during the pandemic by transitioning to touchless interactions.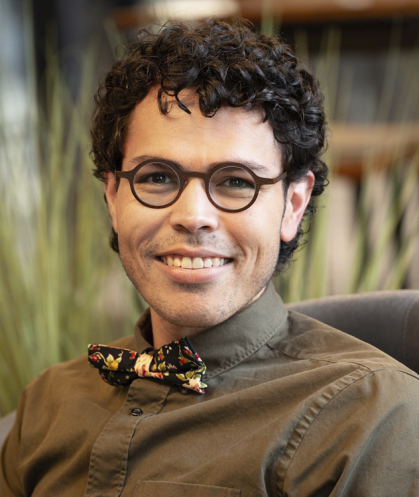 Data for the Greater Good
After earning a bachelor's degree in biomedical engineering and a master's degree in public health from Rutgers, Héctor Maldonado-Reis went on to gain an additional master's in population health studies from Harvard. Maldonado-Reis ENG'15, SPH'16 has leveraged that world-class education to embark on a career in data science that emphasizes innovation and social change.
As director of research, development, and analytics at the Data Innovation Lab at Tech Impact, Maldonado-Reis helps further the nonprofit's mission of addressing population-level challenges while driving equity in industries and communities. The lab recently joined forces with Tech Impact to strengthen networks and relationships with state agencies, nonprofits, and foundations across the United States.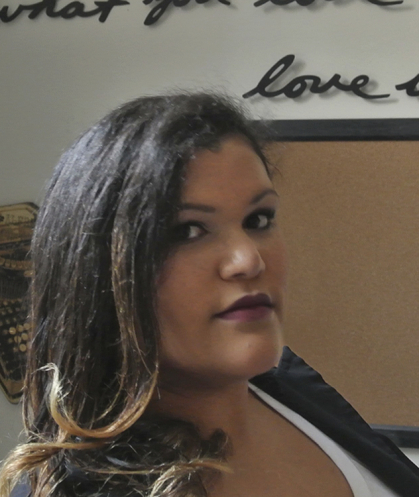 Fiction That Tells Truths
Raised in a Jehovah's Witness community in the Mojave Desert, Micaiah Johnson has embarked on a career in fiction that draws on her biracial heritage, her commitment to social justice, and her seemingly unlimited imagination. Her novel The Space Between Worlds (Penguin Random House, 2020) features a protagonist who must navigate multiple versions of her own existence. It was an Editors' Choice of The New York Times and was named one of best books of 2020 and one of the best science fiction books of the last decade by NPR.
Publishers Weekly called Johnson's novel a "thought-provoking, high-concept sci-fi debut that impresses with exceptional world building and a distinctive protagonist." In addition to her literary output, Johnson GSC'16 is pursuing a doctorate in literature at Vanderbilt University.