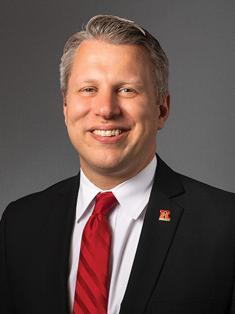 This issue of Rutgers Magazine is filled with stories highlighting our university's role as an academic and research powerhouse. If you haven't yet read "A Rutgers Dozen," about 12 faculty members recently inducted into the American Association for the Advancement of Science (AAAS), please take a few moments to do so. It's a tremendous example of what excellence looks like at a world-renowned research university.
The story brings to mind Rutgers president Jonathan Holloway's inaugural address last November, in which he celebrated the breathtaking pace and productivity of Rutgers research. He also called upon our community to support research efforts across the university, especially those that enhance the common good. When we work together to drive these scientific and medical achievements, the possibilities are endless.
Several new AAAS inductees are engaged in environmental research, often on a global scale. I'm thankful for this, given the ever-growing concern over climate change and the urgent need for climate justice. I take hope in knowing that Rutgers faculty members are doing everything in their power to mitigate our planetary crisis and raise our collective level of ecological stewardship.
But this is about more than what's happening at Rutgers. Think of the impact that these and other professors have had on students—many of whom now do great work as alumni and protectors of the natural world in their own right.
In the following pages, you'll meet Rutgers alumni who study, care for, and protect ecosystems and their inhabitants. These amazing graduates have taken the excellence they discovered in the scarlet scientific community and made it their own. Now they carry it with them on the path to a better world.
Scarlet Forever,
Josh Harraman
Vice President for
Alumni Engagement