Changing the World, One Intern at a Time
THE STATE WE'RE IN: President Holloway launches the inaugural cohort of Rutgers Summer Service Internship.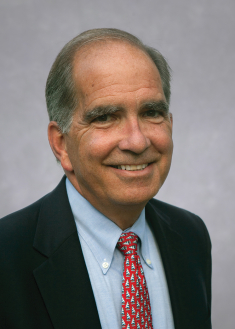 President Jonathan Holloway recently launched the inaugural cohort of Rutgers Summer Service Internship (RSSI), the program that will help raise Rutgers' reputation for being the place that inspires careers in public service. The initiative, which grew out of an op-ed that the president wrote for the July 4, 2021, edition of The New York Times, places 100 interns in public service internships throughout the state and beyond. Participants receive a $5,000 stipend and participate in programs on campus to share their experiences with the rest of the university. The goal is to build a culture of civic engagement and public service at Rutgers.
My life was profoundly affected by choosing the public service path. My 35-year career before coming to Rutgers included serving at the highest staff levels in the legislative and executive branches of state government, several years as a member of a governor's cabinet, and two terms as chief of staff for a ranking member of Congress. Those jobs taught me that nothing is more important or personally rewarding than working to improve the lives of the people around you.
The RSSI initiative, already garnering national attention, has been embraced by donors from our alumni ranks. Their donations empower Rutgers' next generation of public servants working every day to improve the world around them—one constituent problem at a time, one life at a time.