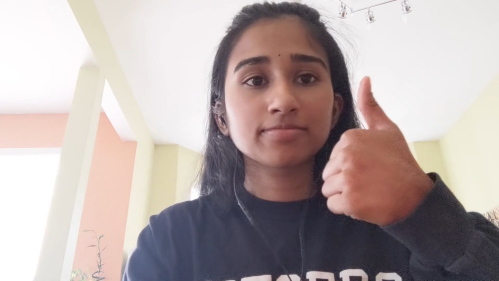 The experience of living through the COVID-19 pandemic, nine months and counting, has been fraught. Some have been in survival mode, stunned by the implications of the disease for their families, the community, the nation, and the world. Others, however, have managed to thrive on the new challenges placed before them, demonstrating reserves of strength and resiliency that they didn't know they had. Many members of the university's administration, faculty, staff, student body, and alumni have personified the can-do spirit of the Rutgers community. They explain how they have risen to the occasion.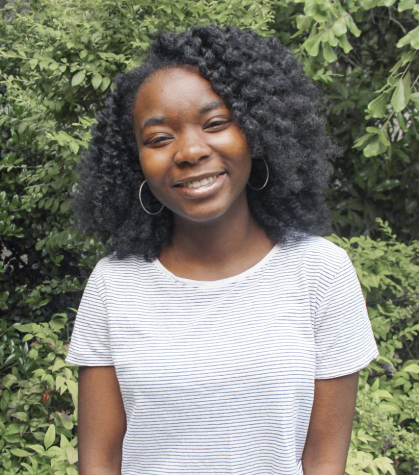 Running a Mental Marathon
My solo journey home after my study abroad program in Spain and France, which was canceled because of the COVID-19 outbreak, was my greatest lesson in adaptability. It reminded me how to use my judgment in frightening situations and advocate for myself when I knew no one was looking out for me. This journey was a mental marathon. Every few hours, something would change drastically. Some form of transportation would go missing or I wouldn't have access to food or water due to shutdowns, leaving me to frantically try and adjust. After this experience, I know my own inner strength and that I can handle things on my own.
—Assata Davis, a senior at the School of Arts and Sciences, reflects on her four-day trip home from Spain to Atlanta, passing through four airports, a train station, a bus depot, three hotels, and five cities while facing six flight cancellations.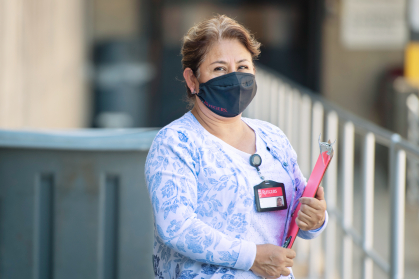 Fighting an Invisible Foe
Living through a pandemic has been tough, but it has given me life lessons in how to truly appreciate family, even with limitations, and how to take care of our health. I have faced even more challenges at my work at Rutgers. With years of experience in cleaning, including being a supervisor, I thought I was an expert in sanitation. But how do you disinfect something that you can't see, something that is deadly? I have been determined to fulfill our responsibilities as my crew and I have been scrubbing away everything in our path. Our work is essential for the university. I am proud of it.
—María Santana is one of more than 600 environmental services workers in University Facilities who help keep the university community safe.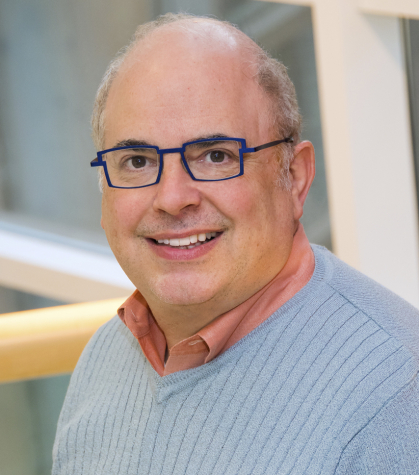 Choosing Optimism
I have found strength in seeing and feeling that we are all in this together. I realize that resilience stems from who I am, what I do, and those I have around me. I have urged others to take control where they can, even though the pandemic has diminished the control we have over our lives. Yes, fundamental things are less certain than I believed; everyone is vulnerable. So, kindness matters. Generosity matters. Family matters. Community matters. Optimism is a choice. I choose optimism. I choose life. I choose for us to be in this together.
—Lawrence C. Kleinman RC'79 is a professor of pediatrics at Robert Wood Johnson Medical School and professor of urban global health at the School of Public Health. He has researched and written about the risks that COVID-19 poses to children.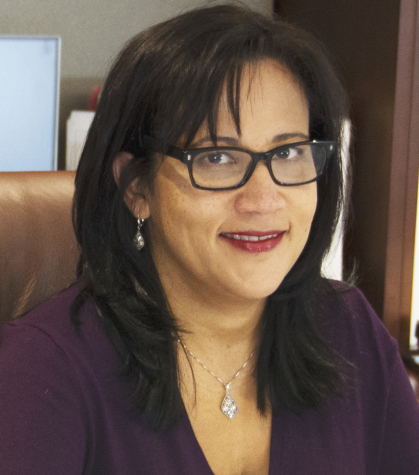 Leading With Empathy
This pandemic has strengthened me—and the rest of us as individuals and as a university. I better understand just how critical empathy and compassion are in being a successful leader during these stressful times. Early March was a turning point. Once the infection rates in New Jersey began to double and schools started to close, University Human Resources was transformed. We transitioned from tactical planning to a COVID-19 rapid response team. Our guiding principle was to support university operations; focus on our employees, students, and patients; and keep our campus community safe. Every conversation about procedure meant being sensitive and empathetic to the experiences of employees. I am proud of how my team has been able to support our community, grateful for such supportive and collaborative colleagues, and in awe of how Rutgers has come together as a community to demonstrate our strength.
—Vivian Fernández is the senior vice president for University Human Resources, which supports 27,000 employees working in more than 1,500 departments.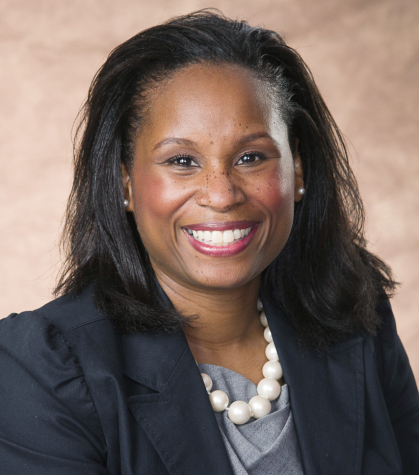 Drawing on Family and Faith
The pandemic has made me realize what grounds and sustains me: that spending extra time with my daughter and being present has brought me joy that was missing; that connecting more with my family and friends, even though separated from them, has energized me and feeds my soul; and that deepening my faith has given me the ability to weather the emotional highs and lows brought on by the pandemic and the daily uncertainty, racial reckoning, and political turmoil we are living in.
—Nyeema Watson CCAS'00, GSC'15 is the associate chancellor for civic engagement at Rutgers University–Camden.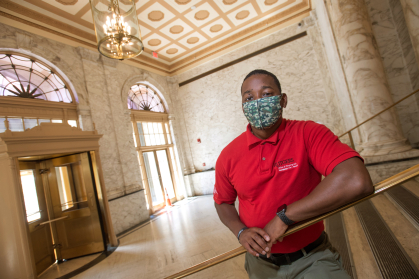 Supporting Students in Tough Times
Working during the pandemic has been quite a challenge. My role as an area coordinator serving students of 15 Washington Street, a residence hall at Rutgers–Newark, is to create a community that fosters positive relationships. I provide programming where students come out to support their resident advisers, meet people on different floors of their building, and find diversions from the stresses of academics. Having to social distance and remain isolated in one's living space has tested all of our patience, especially those of us who are extroverts. Despite these tough times, I remain diligent and positive for those who need the support. If the pandemic has taught me anything, it is that we need to get through this TOGETHER.
—Kasene Logan, an employee with Housing and Residence Life at Rutgers University–Newark, oversees 15 Washington Street, one of six residence halls in Newark.
Helping the Underserved
I feel more closely connected to the communities I have worked with during the crisis. I am proud of the way we came together as a Promise Clinic team, committing ourselves to our work and to one another, despite the upheaval of COVID-19. I feel strengthened by these connections, because the pandemic has certainly tested us, and we have come out on the other side as a stronger team for rising to the challenge. The Promise Clinic is built on the love of people who are fiercely committed to the underserved. During the past months of uncertainty, the unwavering resolve to serve our patients has been fortifying.
—Meagan Hawes is one of five Robert Wood Johnson Medical School students directing the Promise Clinic, which is staffed by 250 medical students and volunteer physician preceptors to provide free primary care to uninsured people who rely on the social services of Elijah's Promise Inc. in New Brunswick.