Pursuing the Common Good
The work Rutgers does through the excellence of its health systems, scholarly research, and outreach programs profoundly impacts the creation, sharing, and application of knowledge. Our collaborations with local and global partners addresses societal challenges and improves the lives of people in New Jersey and around the world.
By 2050, it is expected that a new case of Alzheimer's will occur every 33 seconds. This grim prognosis drives Rutgers scientists and clinicians to find ways to prevent and stop the progression of this devastating disease. 
Watch our video to see the important work being done at Rutgers to tackle this health crisis.
Closing the Gap on Alzheimer's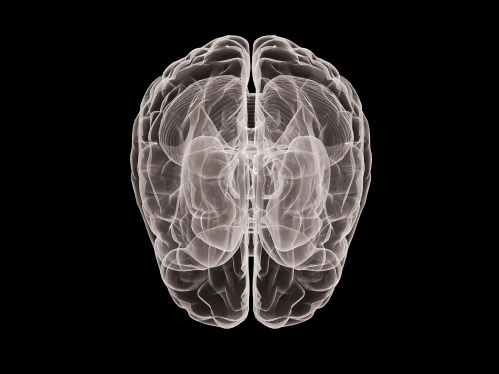 Getting ahead of an Alzheimer's Diagnosis
The Rutgers Aging & Brain Health Alliance is focused on preventing Alzheimer's before diagnosis. The discovery of a gene that indicates the predisposition to Alzheimer's, ABC. A780, which is exclusive to African Americans has led to outreach, education, and prevention efforts working with the African American community in the city of Newark, New Jersey, where the Alliance is based. Lifestyle changes such as diet, exercise, and active mental engagement are shown to reduce the manifestation rate of the disease and are at the core of the approach that the Alliance is studying to support the prevention of Alzheimer's.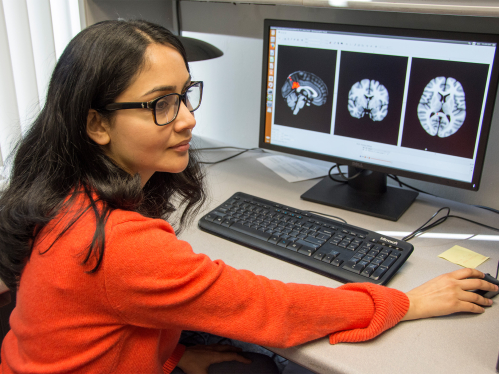 Building the Future, One City at a Time
Our WINLAB is taking tomorrow's tech out of the lab and into the streets of New York City
Building on their extensive research with wireless testbeds, radio technology, and mobile internet architecture, the Rutgers team at the Wireless Information Network Laboratory (WINLAB) is helping to implement COSMOS, a real-world outdoor lab putting next-generation wireless technology to work.
A major partnership between Rutgers, Columbia, NYU, CCNY, and other innovation leaders, with funding from the National Science Foundation, COSMOS will be deployed across a square mile in Manhattan's vibrant, densely populated West Harlem neighborhood. These urban wireless networks of the future will support data-intensive applications for a smarter, safer world, including:
Smart intersections that can safely process vital information in real time
Cloud-based autonomous vehicles for reliable driverless transportation
Remote surgery enabling doctors to operate on patients across great distances
Augmented and virtual reality to enhance interactivity and provide new experiences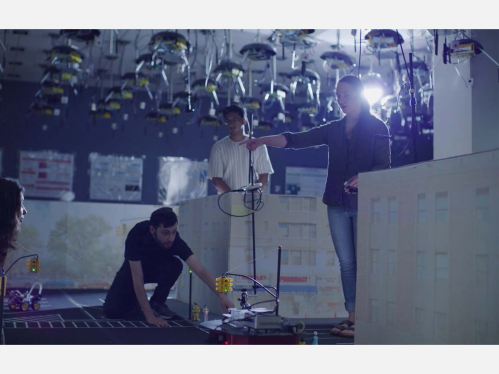 Giving Students Access to Excellent Education

Rutgers makes a world-class education accessible and affordable. All eligible New Jersey students can attend Rutgers tuition-free for four years through a combination of university, federal and state financial aid programs.
Our R-UN to the Top, Bridging the Gap, and Scarlet Guarantee programs build on existing state and federal aid programs to enable in-state students with family incomes below $65,000 to attend the university tuition-free and to reduce tuition and fees for students with family incomes below $100,000.
$90M+ in federal Pell Grants to more than 17,700 Rutgers students, 2020–2021
9,000 students received nearly $30 million in financial aid and emergency assistance through Scarlet Promise Grants
75% of Rutgers students receive financial aid
34% of 1st-year students are first-generation undergraduates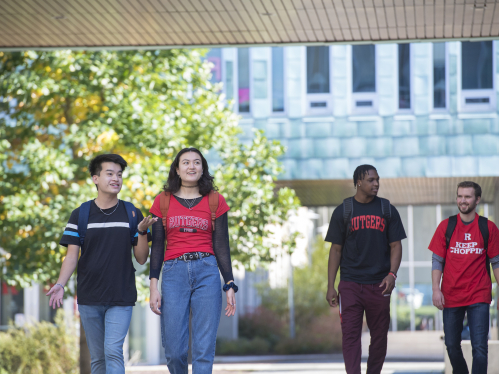 Creating Upward Social Mobility through Pell Grants
Rutgers–New Brunswick
in the Big Ten
Rutgers–Newark
in the nation
Rutgers–Camden
in the nation
Committed to Research Excellence
Our researchers transform lives, improve communities, and advance society.
Active technologies to license and market
Research awards > $1 million
Number of researchers receiving awards
Researching America's Gun Violence Epidemic
Rutgers leads one of the nation's first state-funded centers researching gun violence, a complex issue deeply rooted in American culture.
Rutgers' New Jersey Gun Violence Research Center translates its research into actionable policies and programs to reduce gun violence, while respecting the right to legal, safe gun ownership and use.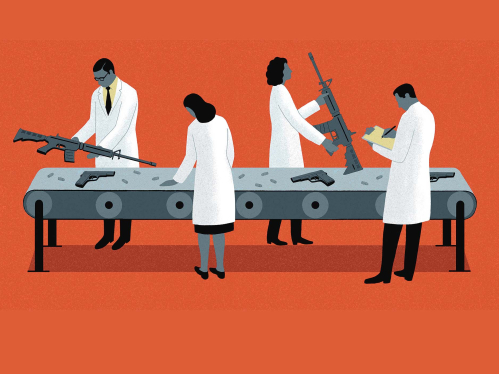 R&D with an Impact
Rutgers creates a better world for us all through research and development driven by a relentless pursuit of excellence. Rutgers exceeds all NJ colleges and universities combined in R&D expenditures.
Research and development expenditures
World's most innovative universities
Companies partner with Rutgers researchers
Research grants and sponsored programs
A Leader in Health Care
Rutgers Biomedical and Health Sciences conducts research, trains health professionals, and provides patient care through our Rutgers Health practice, New Jersey's sole academic health care provider organization.
Annual patient visits to Rutgers Health practices
Clinical trials in process
Clinical providers working to advance top-quality health care
Meet Our Health Champions
Rutgers has brought together some of the finest minds in health care to confront humanity's most urgent challenges. These researchers are leading discoveries across the spectrum of human health, from genomic psychiatry to infertility and so much more, with results that will save lives.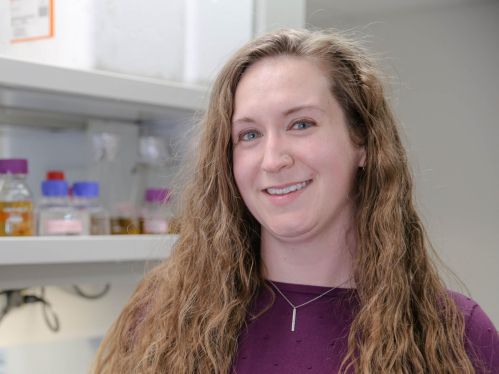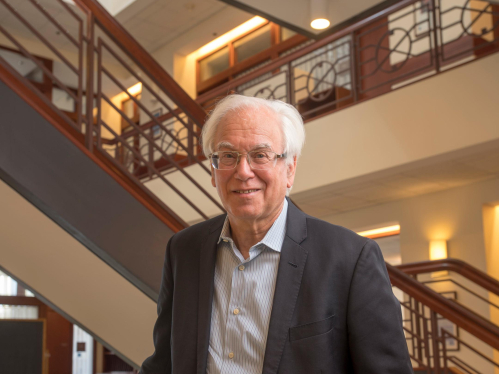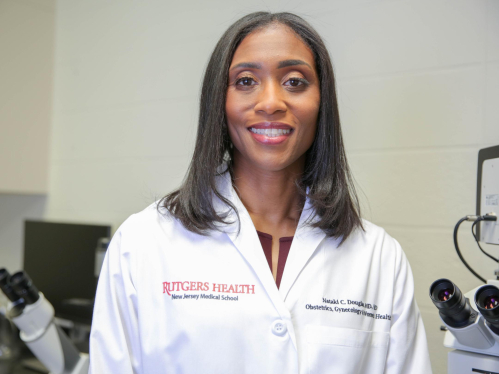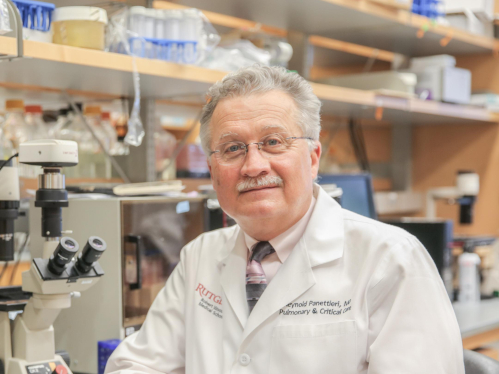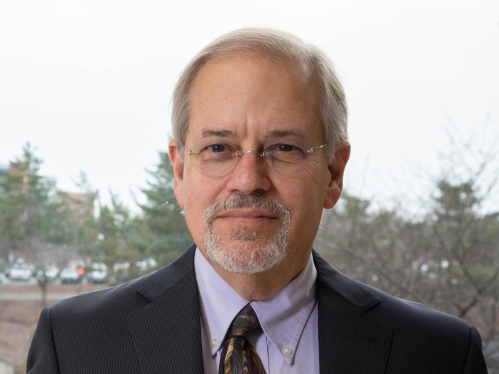 A Global Leader in COVID-19 Research