Rutgers COVID-19 Research Retreat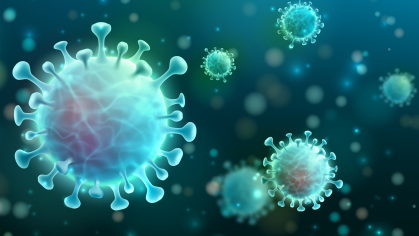 The Rutgers Center for COVID-19 Response and Pandemic Preparedness presented the inaugural Rutgers COVID-19 Research Retreat, that took place virtually on December 2, 2021. 

Sessions featured both biomedical research and social science research projects led by faculty from across Rutgers University. The retreat offered a great opportunity to share findings, learn about the tremendous diversity of research projects taking place, and find potential collaborators with shared interests.
Catherine Blish, MD, PhD, professor of medicine in the Division of Infectious Diseases at Stanford University Medical Center, presented the keynote with a seminar entitled "Innate immune dysfunction in COVID-19."
Retreat Agenda
9:00 a.m. - Zoom link live allowing attendees to join

9:15 a.m. -  Welcome, Opening Remarks
David Alland, MD, Director, Center for COVID-19 Response and Pandemic Preparedness (CCRP2)
Jonathan Holloway, PhD, President, Rutgers University
William Gause, PhD, Director, Rutgers Institute for Infectious and Inflammatory Diseases
Session 1: Basic, Clinical, and Translational Science
Moderated by Amariliz Rivera, PhD (Center for Immunity and Inflammation)
9:30 a.m.

A novel discovery platform for SARS-CoV-2 vaccines with enhanced potency and more broadly protective immunity

Stephen Anderson, PhD

Center for Advanced Biotechnology and Medicine

9:45

CAR-NK for COVID-19

Dongfang Liu, PhD

Center for Immunity and Inflammation

10:00

Hamster model of SARS-CoV-2 infection

Selvakumar Subbian, PhD

Public Health Research Institute

10:15

An intra-cytoplasmic route for SARS-CoV-2 transmission unveiled by Helium-ion microscopy

Antonio Merolli, MD

Department of Physics and Astronomy

10:30

Impact of acute SARS-CoV-2 infection on human plasmacytoid dendritic cells

Patricia Fitzgerald-Bocarsly, PhD

Center for Immunity and Inflammation

10:45

Novel suction-based in vivo cutaneous DNA transfection platform for SARS-CoV-2 vaccine delivery

Hao Lin, PhD

Department of Mechanical Engineering

 
11:00 a.m. - Break

Session 2: Public Health and Epidemiology
Moderated by Henry Raymond, DrPH, MPH (School of Public Health)
 
11:15 a.m.

Presence of SARS-CoV-2 aerosol in homes of COVID-19 patients

Howard Kipen, MD, MPH

Environmental and Occupational Health Sciences Institute

11:30

More accessible COVID-19 treatment through monoclonal antibody infusion in the Emergency Department

Sara Heinert, PhD, MPH

Department of Emergency Medicine

11:45

Assessing mental health of pregnant women during the SARS-CoV-2 pandemic

Ashna Shome

New Jersey Medical School

12:00 p.m.

Sewer epidemiology for SARS-CoV-2: Individual buildings to millions of gallons per day

William Morales Medina, PhD

Department of Civil & Environmental Engineering

 
 
12:15 p.m. - Break
 
12:30 p.m. - Keynote Speaker Presentation
Introduced by Amariliz Rivera, PhD (Center for Immunity and Inflammation)
Innate immune dysfunction in COVID-19
Catherine Blish, MD, PhD
Professor of Medicine, Stanford University
1:30 p.m. - Break
Session 3: Social Sciences
Moderated by Jason Yang, PhD (Center for Emerging Pathogens)
2:00 p.m.
COVID-19 policy response and population mental health in Uganda

Slawa Rokicki, PhD

School of Public Health

2:15
Carceral ethnography in a time of pandemic: examining the detention and deportation of migrants during COVID-19

Ulla Berg, PhD

Department of Latino & Caribbean Studies

2:30
COVID-19 vaccine misperceptions, uncertainty, and health outcomes 

Katherine Ognyanova, PhD

School of Communication and Information

2:45
Racial and ethnic differences in vaccine hesitancy among registered nurses in New Jersey: a cross-sectional survey

Pamela de Cordova, PhD

School of Nursing

3:00
Mental health issues for front line hospital staff during height COVID-19 pandemic

Cheryl Ann Kennedy, MD

New Jersey Medical School

3:15
Are the needs of immunosuppressed pediatric patients and young adults during the COVID-19 pandemic being met? Preliminary data from a single institution

Lauren Freidenrich

Robert Wood Johnson Medical School
3:30 p.m. - Adjourn