Fifth Annual NASA-ENIGMA Astrobiology Symposium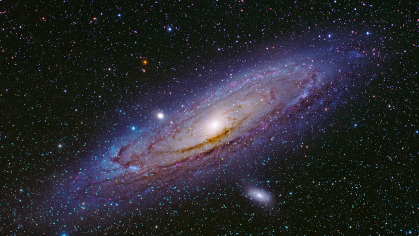 Rutgers Fifth Annual NASA-ENIGMA Astrobiology Symposium
Tuesday, May 10 - 9:00am to 5:00pm
Wednesday, May 11 - 9:00am to 3:00pm
 
The Rutgers community and general public are welcome to attend. The event is in a hybrid format this year. 
Advance registration is required. Indicate if you plan on in-person or virtual attendance when registering.

 
The ENIGMA research team is focused on answering a single, compelling question in astrobiology: How did proteins evolve to become the predominant catalysts of life on Earth? Join the ENIGMA team and distinguished external speakers for a virtual symposium to inform astrobiological research and help us better understand the origins and evolution of life.
 
ENIGMA (Evolution of Nanomachines in Geospheres and Microbial Ancestors) is part of the Astrobiology at NASA program.
 
Learn more and access the Zoom events.