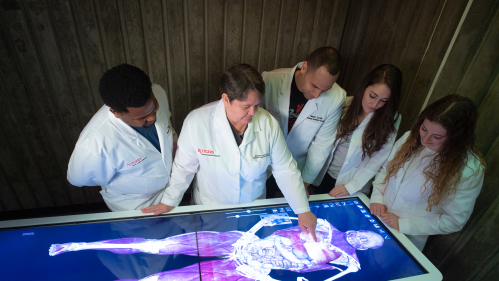 School of Health Professions
Leading Health Care Education
With more than 40 degrees and certificates at the graduate and undergraduate levels, the School of Health Professions, a part of Rutgers Health, has locations in Newark, Blackwood, and Piscataway. Many degree programs are also offered online or in a hybrid setting. Students flourish in a small but dynamic academic setting, learning from faculty with real-world experience and gaining the knowledge, skills, and intellectual approach needed to meet the demands of today's health care environment.
Of students are minorities
Degree programs are in U.S. News and World Report's 100 Best Jobs
Ranked nationally for the study of health professions
Explore Undergraduate Programs
Students flourish in a dynamic academic environment, gaining the knowledge and skills needed to meet the challenges of a 21st century health care system. The School of Health Professions offers an array of undergraduate degree programs, including:
Cardiac Sonography-BS
Diagnostic Medical Sonography-BS
Health Information Management-BS
Health Sciences – BS – Degree Completion Program
Medical Laboratory Sciences-BS
Nuclear Medicine Technology-BS
Nutrition and Dietetics -BS
Occupational Therapy Assistant-AS
Psychiatric Rehabilitation and Psychology-BS
Psychosocial Rehabilitation and Treatment-AS
Radiologic Imaging Modalities-BS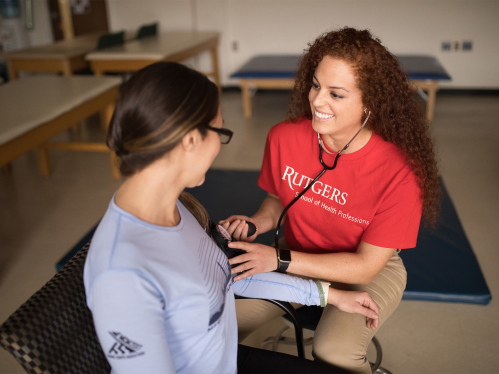 Improve Lives. Solve Problems. Accomplish Big Things.
Gain experience at clinical affiliates that rank among New Jersey's most noted medical facilities. Work with faculty conducting cutting-edge research in their field. Connect with alumni who are the backbone of today's health care system, many of whom are now on the front lines in the battle against COVID-19.
Is a Health Science Career for You?
People considering careers in health sciences typically tend to think primarily of doctors and nurses. But there is also the sonographer, the nutritionist, the cytotechnologist, the mental health counselor, and the health information manager, among dozens of other health professionals, who provide diagnostic and therapeutic services. All of these specialized and highly skilled professionals are an essential part of any health care team.
To encourage high school students to investigate specialties in the health field, Rutgers School of Health Professions has partnered with New Jersey high schools to offer exploratory programs in health sciences and health care for junior and seniors. At the same time, they can earn up to 34 college credits.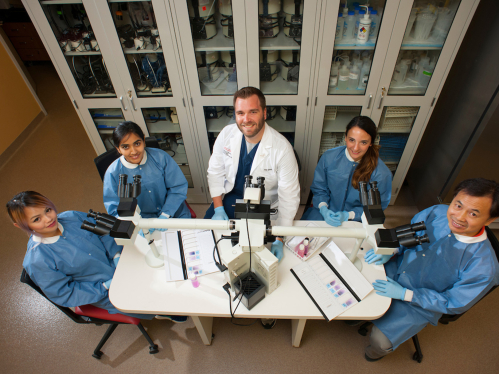 Discover the School of Health Professions
The dedication of the faculty, the caliber of teaching, and the quality of patient care provided by our graduates have earned the School of Health Professions enormous respect and admiration, and secured its position as one of the leading health professions schools in the country.