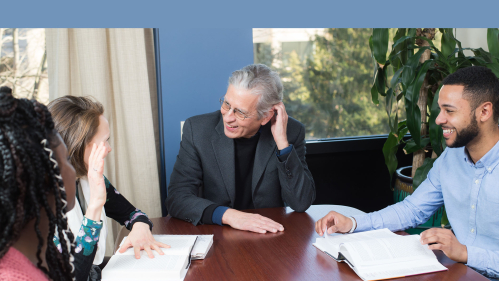 Graduate School of Applied and Professional Psychology
Training the Next Generation of Practitioners and Scholars
Preparing tomorrow's practitioners and scholars to make a positive impact on the profession and the community, the Graduate School of Applied and Professional Psychology (GSAPP) at Rutgers University–New Brunswick provides the clinical training and assessment skills needed for a career in psychology. Study with distinguished, research-oriented faculty and gain the skills and experience you need to make a difference in the lives of individuals and families, and within organizations.
Developing deep academic and community roots since its founding
Dedicated internship consortium partners
Affiliated centers and clinical services programs
Best clinical psychology doctoral programs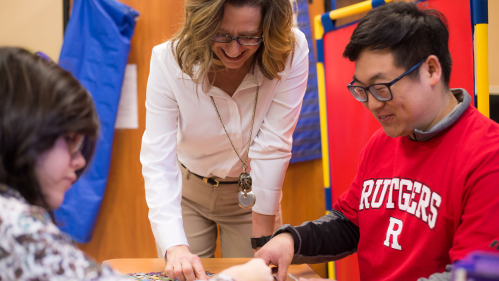 The Gold Standard in Applied and Professional Psychology
Mental Health Moments
Take a minute for mental health each day and learn more with the "Mental Health Moments" videos created by GSAPP faculty members.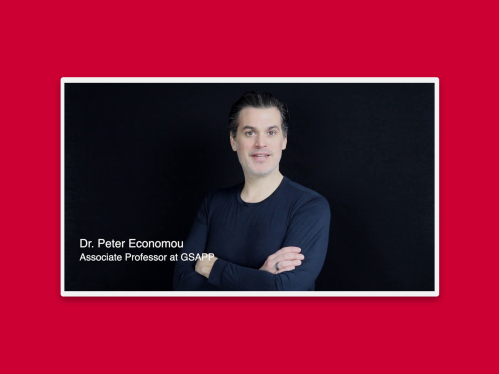 Rigorous. Thorough. Rewarding.
With programs accredited by the Commission on Accreditation of the American Psychological Association (APA), the Graduate School of Applied and Professional Psychology offers you access to a host of research and clinical opportunities, plus a pathway to professional licensure through foundational and specialized courses that integrate knowledge with innovation in the delivery of psychological services.
Student Perspective
Giulietta Flaherty is in GSAPP's School Psychology Program on the five-year track. During her externship, also at a proprietary GSAPP center, she worked on behavioral programming, therapeutic interventions, and academic, social, and employment support.
"I truly appreciate being able to develop my skills in a variety of cutting-edge areas," she said. "I have always been passionate about intersectionality and understanding overlapping marginalized identities. The community that I want to work with for my dissertation—students who are Black, have an intellectual disability, and are going to school on a college campus—is a very niche group. There is zero published literature about this topic and this community, so with the support of my dissertation chair, I'm excited to be starting something new in this area of research!"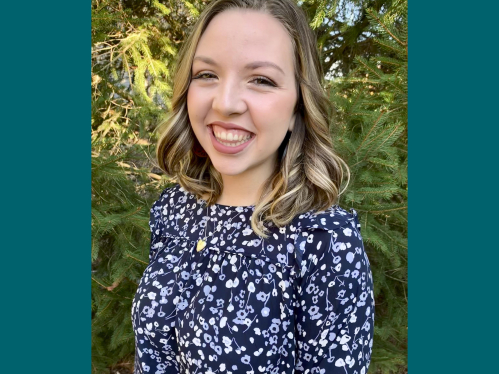 Programs and Certificates
"Rutgers jumped to the top of my list..."
Dan Mulbach spent 24 years in the military before beginning his doctoral studies in GSAPP's Clinical Psychology Program. During his externship at the Rutgers Center for Adult Autism Services, he was involved in daily operations and direct support, research, primary evaluation, and treatment integrity.
"Looking at GSAPP, once I watched their faculty videos, Rutgers jumped to the top of my list of schools," he said. "There are two things that I will always stay close to—working with the veteran population, because it's near and dear to my heart, and the autistic population as well. I'm excited to make a difference and improve the lives of those in underserved populations. Everyone here is making impactful change happen. I'm inspired and honored to be a part of it."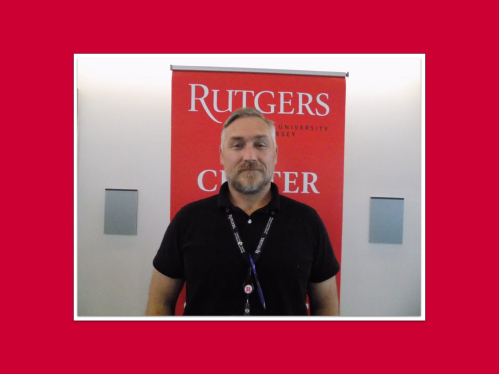 Discover GSAPP
From clinical training to community engagement, there's plenty to get excited about at GSAPP. Learn from a faculty of distinguished professors and tap into a strong alumni network with connections across the profession.
GSAPP Gazette
Stay current on the latest news the the Gazette, a monthly e-newsletter spotlighting the stories of GSAPP students, faculty, staff, and alumni.