Using Improv to Boost Confidence, Improve Mental Health
A Rutgers public health student puts his acting skills into play to help people with mental illness and substance use disorders overcome anxiety and communicate more effectively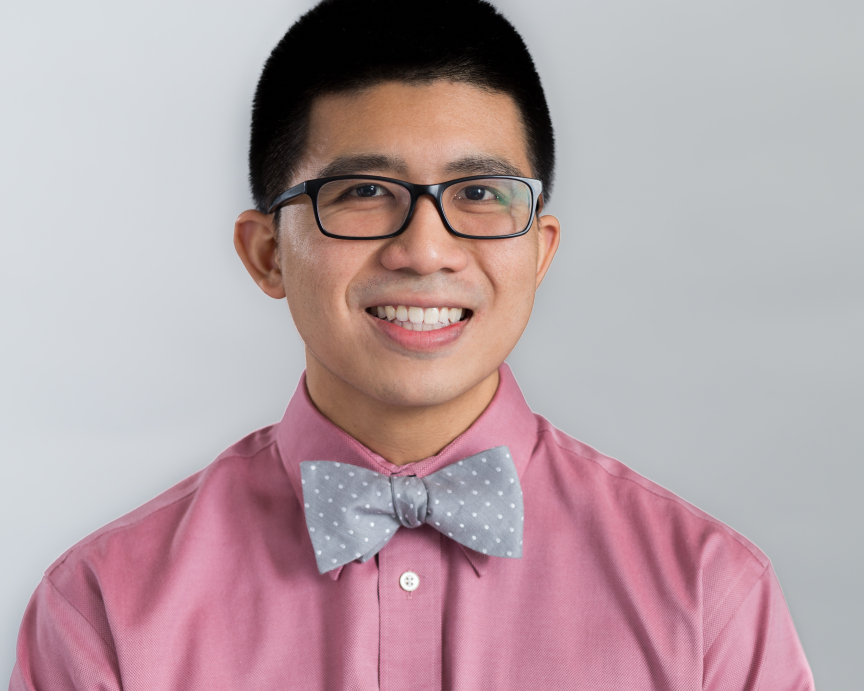 'My first instructor placed a big emphasis on how to apply improv in daily life. Suddenly, everything clicked. I realized the potential that improv had in health care.'

 

–Mark Lee
When it comes to improving the quality of life for people with mental health and substance use disorders, improvisational comedy is no joke. Just ask Rutgers School of Public Health student Mark Lee, who teaches vulnerable populations to gain confidence, communicate better, be spontaneous and trust others through improvisational exercises.
Lee, who will receive a master's degree in public health with a concentration in epidemiology next year, currently is applying for an art therapy internship and aims to research the benefits of art therapy to provide more quantitative data to support using performing and visual arts in health care settings.
The route that Lee took to weaving theater into his public health work was as spontaneous as improv itself.
As an undergraduate neuroscience major at Brown University, he signed up for a theater course to expand his horizons. "It started as a whim, but I fell in love with the art," says Lee. Inspired, he decided to pursue a major in theater as well.
Then, a childhood fascination with Japanese anime cartoons sparked an interest in voice-over work. "I trained with a voice-over coach to break into the industry as a possible interesting side job," he says. "The coach suggested I take classes at the Peoples Improv Theater in New York City to build my skills. My first instructor there placed a big emphasis on how to apply improv in daily life. Suddenly, everything clicked. I realized the potential that improv had in health care."
This summer, Lee put his theory into action with a series of classes at the Bridgeway Rehabilitation Services partial care psychiatric rehabilitation program in Elizabeth. The initiative was part of the Bridging the Gaps Community Health Internship, a program administered by School of Public Health that links graduate students preparing for careers in health and social services with community initiatives in underserved populations.
Each class ranged from five to 20 participants.
---
Related Stories:
---
He began the sessions with an introduction to improv, including showing short clips of the popular show "Whose Line Is It Anyway?" before launching into games such as "Zip Zap Zop," a fast-paced, interactive verbal exercise that builds attention, and "Scenes From a Hat," which promotes spontaneity and quick-thinking as players are asked to act out scenarios written on paper that they pull out of a hat.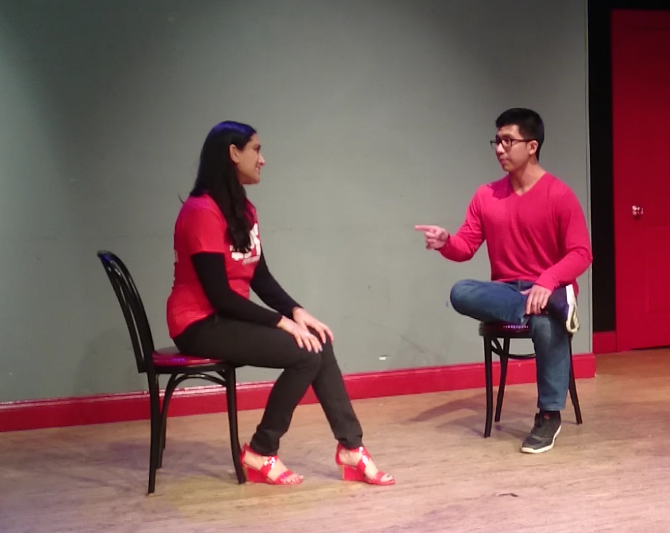 Lee also regularly drew upon the "Yes, And…" principle in improv, which encourages participants to have an open mind. "They learn to not immediately shut down an idea that they disagree with; instead, they are encouraged to consider its positive side and validate the speaker," he says.
"The work that Mark is enacting is a perfect example of how to address public and individual health using bio-psycho-social perspective – a recognition that our overall health is defined and informed by physical, mental and social domains – and when we enhance one, the others also are likely to improve," says Perry N. Halkitis, health psychologist and the dean of Rutgers School of Public Health.

Lee brings those elements together in his sessions. After each exercise, he asked clients to describe their feelings as well as how they think the lessons they learned could be applied to daily life. Throughout, he kept a pulse on the clients' comfort level. "Although many clients wanted to return, one stopped in the middle of the class and said he was uncomfortable. I let him stay and observe. After a few weeks, he started to warm up. Soon, he was playing all the games," Lee says. "It was rewarding to see how open he became to the class — the pure embodiment of 'Yes, And…'"
---
Members of the media seeking more information can contact Patti Verbanas at 848-932-0551 or patti.verbanas@rutgers.edu.