Working on his language skills in Italy led Ari Novy to an unexpected career path in plant science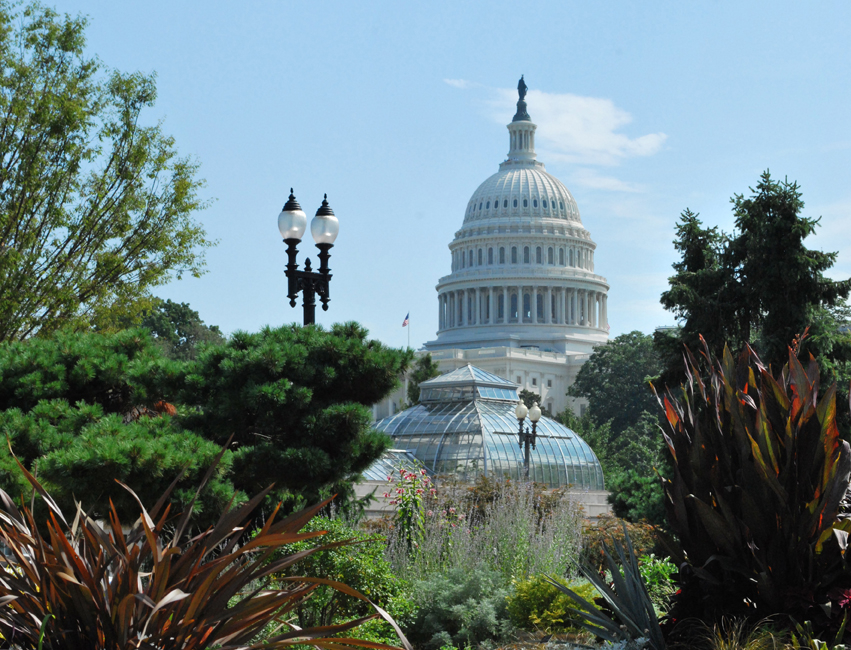 'Plants are the basis of so many things we need, whether it's the air we breathe, the clothes we wear, the homes we live in – so many of those resources are provided by plants. In order to make good decisions as citizens it is important to understand where those resources come from.'

 

– Ari Novy

 
After graduating college with a degree in Italian literature, Ari Novy moved to Florence to work on his language skills. A journey that began as a way to improve his knowledge of Italian led Novy down an unexpected career path that included six years at Rutgers working on a doctorate in plant science.
Novy, who was recently appointed executive director of the U.S. Botanic Garden in Washington, D.C., discovered his passion for working with plants as a volunteer in the gardens of a Renaissance era villa. The unpaid position later turned into a job as an estate gardener.
He loved getting his hands dirty in soil and accomplishing something tangible at the end of each day. "The aspect of gardening that is transforming the land was exciting to me,'' Novy said.  "It felt purposeful.''
The director of horticulture at the estate who became Novy's mentor suggested he consider a land grant university such as Rutgers, where he could pursue his interest in plant science. That brought Novy – who holds a bachelor's degree from New York University – back to his home state to pursue a doctoral degree from the Graduate School–New Brunswick.
While at Rutgers, Novy studied at the School of Environmental and Biological Sciences and received two fellowships that allowed him to learn about institutional management and governance. As a fellow with the Eagleton Institute of Politics, he interned with the federal Environmental Protection Agency and worked on a project with the Botanic Garden – making a connection that would lead to a job after he finished his degree.
He said his experience at Rutgers helped him become a strong candidate for a government job working with plants because of his exposure to both worlds. He received his Ph.D. in 2012 and was offered a job in charge of education, outreach and scientific content at the Botanic Garden.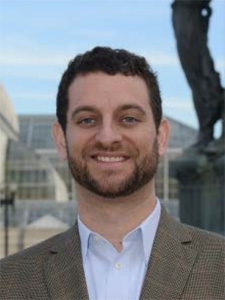 "Communicating the importance of plant science to people really became my passion,'' Novy said, who grew up in Hillsborough and Flemington."So coming to the U.S. Botanic Garden, where our mission is to demonstrate the importance of plants to people, couldn't be more exciting to me and in line with what I have been working to accomplish.''
Novy was appointed executive director in July to oversee one of the oldest and most visited botanic gardens in the United States. The Botanic Garden was established by Congress in 1820 as part of the legislative branch of government and spans two blocks on the grounds of the U.S. Capitol Complex. 
The garden maintains 30,000 plants for exhibition, study, conservation and exchange with other institutions.
Unlike other botanical gardens that have a research mission, the primary goal of the U.S. Botanic Garden is public education, which Novy ardently supports.
"Plants are the basis of so many things we need, whether it's the air we breathe, the clothes we wear, the homes we live in – so many of those resources are provided by plants,'' Novy said. "In order to make good decisions as citizens it is important to understand where those resources come from.''
While at Rutgers, Novy's goal was to become a professor. He hadn't envisioned himself working at a botanical garden until he came across the job opening. But the position was a perfect fit for Novy's desire to educate the community about the importance of plants in our everyday lives.
"I love the fact that I get to come to work and help realize the goal of exciting the public about plants, and I love that I get to do it as a public servant,'' Novy said.