Training Police to Deal with Addiction
Rutgers' Center of Alcohol Studies helps police officers see themselves as doing more than saving someone who will be in the same situation again in the near future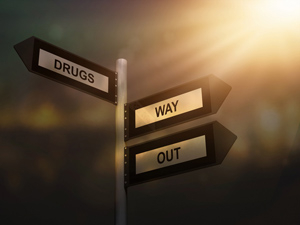 Rutgers University has begun offering free training to help New Jersey police departments deal with addiction.
The training, developed by the Center of Alcohol Studies and funded by the Christopher D. Smithers Foundation, intends to break the cycle of addiction by helping police officers show people with substance use disorders and their families the alternatives to addiction – especially to opioids – in a non-judgmental, non-threatening way.
Opioid addiction is the leading cause of accidental death in the United States, taking 28,893 lives nationally in 2014 – 19,893 from prescription painkillers and 10,574 from heroin, according to the Centers for Disease Control. The heroin death rate in New Jersey is three times the national rate.
Police officers often encounter people who struggle with addiction after an overdose – frequently administering a dose of naloxone to counteract the effects of the opioid and save their life. This experience, repeated over and over, often with the same people, can lead officers to take a jaded view of addiction, according to Frank Greenagel, an instructor in the Center of Alcohol Studies, who delivers the training.
"What you hear cops say is, 'Hey, I just Narcanned (Narcan is a brand of naloxone) another burglar today,'" says Greenagel, a clinical social worker who is licensed in three states and specializes in addiction and treatment. "The fact is cops aren't trained to deal with these situations beyond saving the person's life and making arrests."
"These events are very emotionally charged," says Marsha Bates, acting director of the Center of Alcohol Studies. "If the officers can use them as teachable moments, they might be able to guide people toward evidence- based treatment."
The new training addresses this issue –  introducing police to strategies for engaging and helping individuals under the influence of alcohol and drugs, identifying those with substance abuse disorders who are in need of immediate treatment, de-stigmatizing addiction by understanding how the brain can be hijacked by these substances, and intervening to reduce the recidivism rate.
The Warren Police Department in Somerset County has taken the on-site training, and the Bergen County Sherriff's Department has scheduled training.
During the training sessions, Greenagel acknowledges that police officers often deal with people on the worst days of their lives, and that the stress of doing this has a cumulative effect on the officers. He asks his audience rhetorically, "Why did you join?" He then displays a slide that answers, tongue-in-cheek: "for the paperwork, the long hours, for the chance to meet drug addicts."
But the training also explores the physiological and psychological nature of addiction as a disease that changes brain structure and function. These changes affect the drug user's behavior and their families. Knowing that addiction is a chronic relapsing disease, knowing that effective treatment is available, and sharing that information with people who really need it, Bates and Greenagel believe, will help police officers see themselves as doing more than saving someone who will be in the same situation again in the near future.
"Law enforcement officers have all sorts of tasks piled on top of them that society wants done, and they're not really trained to do many of them," Greenagel says. "Our line is 'It never has to be this bad again." 
---
Media Contact: Ken Branson, 848-932-0580, cell 908-797-2590, kbranson@ucm.rutgers.edu