Theodore Sider Named First Mellon Chair in Philosophy
Rutgers' Board of Governors taps a metaphysics scholar known for his work examining the fundamental nature of being for new chair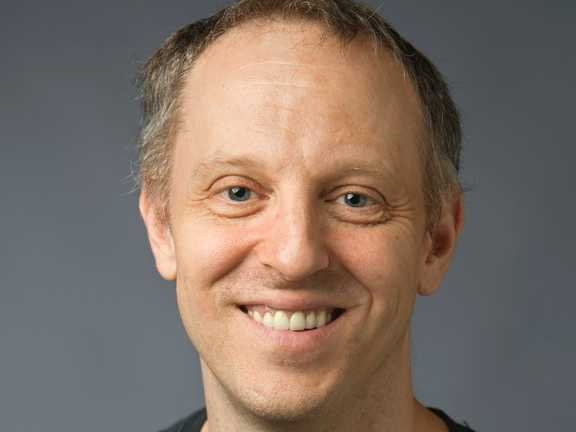 NEW BRUNSWICK, N.J.  – The Rutgers Board of Governors today approved the appointment of Theodore Sider, an internationally renowned scholar of metaphysics, to the Andrew W. Mellon Professor of Philosophy, the first endowed chair in the history of the Department of Philosophy.
Sider, who was most recently the Frederick J. Whiton Professor of Philosophy at Cornell University before joining Rutgers in July, has been praised by leading figures in philosophy for his groundbreaking contributions in analytic metaphysics, the branch of philosophy that examines the fundamental nature of being, and his ability to explain complex theories and concepts in his writing and teaching.
"Ted Sider's scholarly output is truly astounding, and his research in metaphysics places him in the very top rank of international philosophers," said Larry Temkin, chair of the Department of Philosophy in the School of Arts and Sciences, Rutgers University-New Brunswick. "He's also a particularly gifted and dedicated teacher. He's shown a commitment to students at all levels, from undergraduates in introductory courses to doctoral students struggling with their theses."
Sider received his Ph.D. from the University of Massachusetts-Amherst in 1993. He has taught philosophy at the University of Rochester, Syracuse University, Rutgers (2002 to 2007) and New York University. In 2011, he joined Cornell University, where he served as both Frederick J. Whiton Professor of Philosophy and director of graduate studies before coming to Rutgers this year.
"I'm thrilled to return to Rutgers – to have the opportunity to teach the wonderful students here, and to interact with the renowned and dynamic faculty members in the philosophy department," Sider said.
Sider has published two highly influential books in the field of metaphysics, Four-Dimensionalism, which received the American Philosophical Association's Book Prize in 2003, and Writing the Book of the World in 2011. He has been invited to present the prestigious John Locke Lectures at Oxford University in 2016.
The Philosophical Gourmet Report publishes an annual ranking of departments of philosophy in the English-speaking world. It has consistently ranked the Rutgers Department of Philosophy among the top three.
The Andrew W. Mellon Chair in Philosophy is endowed by a $1.5 million grant from the Andrew W. Mellon Foundation  and a matching grant from an anonymous donor.
"The School of Arts and Sciences welcomes Ted Sider as the holder of the Andrew W. Mellon Chair in philosophy," said Peter L. March, executive dean of the School of Arts and Sciences. "The Department of Philosophy is among the best in the world, and the addition of the Mellon chair represents an important investment in the department. The Mellon Foundation's commitment to the humanities enriches our students' intellectual lives and strengthens the liberal arts."
---
Media contact: Ken Branson, kbranson@ucm.rutgers.edu, 848-932-0580, cell 908-797-2590