Steven Van Zandt, Musician, Actor and Human Rights Activist, Named Rutgers University's 251st Anniversary Commencement Speaker
Van Zandt will receive an honorary degree, along with LGBTQ and HIV health care advocate Harvey J. Makadon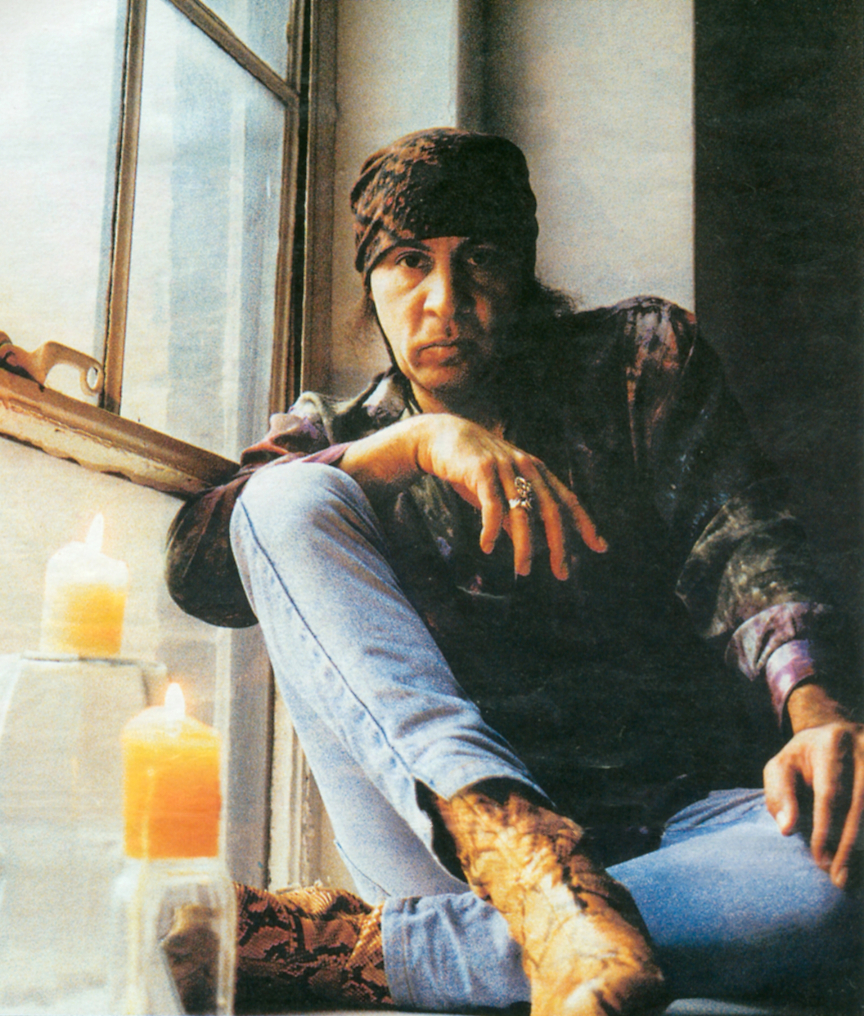 NEWARK, N.J. – The Rutgers Board of Governors announced today that Steven Van Zandt, musician, actor, human rights activist and radio host, has been chosen as the 251st anniversary commencement speaker for Rutgers University-New Brunswick and Rutgers Biomedical and Health Sciences.
Van Zandt will receive an honorary Doctor of Fine Arts at the May 14 ceremony at High Point Solutions Stadium in Piscataway. LGBTQ and HIV health care advocate Harvey J. Makadon, director of the National LGBT Health Education Center and the National Center for Innovation in HIV Care, also will receive an honorary Doctor of Science degree during the ceremony.
The board also announced that Carla D. Hayden, the first woman and the first African American to serve as the U.S. Librarian of Congress, will deliver the keynote address and receive an honorary Doctor of Humane Letters degree from Rutgers University-Camden during the College of Arts and Sciences commencement ceremony at the BB&T Pavilion on May 17.
Rutgers University-Newark previously announced that Eboo Patel, chief executive officer of the global nonprofit organization Interfaith Youth Core, who is widely considered to be among the most influential global leaders in interfaith relations, will be the commencement speaker at its May 17 ceremony at the Prudential Center and receive an Honorary Doctor of Humane Letters degree.
He will be joined by Arthur James Hicks, program director of the National Science Foundation's Louis Stokes Alliance for Minority Participation (LSAMP), who will be given an Honorary Doctor of Science degree for his collaborative efforts with LSAMP, the U.S. Congress and more than 600 colleges, universities and partner alliances to strengthen the quality and quantity of underrepresented minority students who graduate with degrees in science, technology, engineering and mathematics.
Van Zandt ("Little Steven") is perhaps best known as an influential member of Bruce Springsteen's E Street Band and for his portrayal of Silvio Dante in HBO's The Sopranos.
Van Zandt grew up in the same New Jersey shore scene as Springsteen and Southside Johnny Lyon, with whom he helped form the Asbury Jukes in 1974. Van Zandt was a member of Springsteen's early bands, joining the E Street Band in 1975. He worked closely with Springsteen, co-producing The River and Born in the U.S.A., while also producing and writing material for Southside Johnny and Gary U.S. Bonds. In 1982, he branched out as Little Steven & the Disciples of Soul. Although he officially left the E Street Band in 1984, he rejoined it in 1999 and was inducted into the Rock and Roll Hall of Fame as an E Street Band member in 2014.
In 1999, having no previous professional acting experience, Van Zandt was tapped for the role of Silvio Dante in HBO's The Sopranos, which he played for all seven seasons of the hit series. In February 2012, Van Zandt co-wrote, was executive producer and starred in Netflix's first original series, Lilyhammer.
In 2002, Van Zandt created the internationally syndicated radio show Little Steven's Underground Garage. He is creator and executive producer of The Underground Garage and Outlaw Country on SiriusXM Satellite Radio.
Van Zandt has used his worldwide presence to address domestic and international causes. In 1985, he established Artists United Against Apartheid and enlisted other musicians – including Bob Dylan, Bonnie Raitt, Hall & Oates, Run-D.M.C., Miles Davis, Bono and Springsteen – to record the album Sun City, which protested South Africa's policy of racial segregation. That same year, he established the Solidarity Foundation to promote the sovereignty of indigenous peoples. Lamenting the trend of funding cuts for arts education in local schools, Van Zandt established the Rock and Roll Forever Foundation to provide no-cost lesson plans and educational materials to middle- and high-school teachers through its curriculum initiative, TeachRock.org.
Van Zandt was chosen to speak at Rutgers as part of a yearlong selection process that involved students, faculty and staff.
Harvey J. Makadon  – physician, educator, and advocate – has devoted his career to providing and promoting care for the poor, the homeless, patients living with HIV, and members of the lesbian, gay, bisexual, transgender and queer (LGBTQ) community. As director of education and training programs at the Fenway Institute and a professor of medicine at Harvard Medical School, he continues to teach health care providers across the nation how to better serve the LGBTQ and HIV communities and improve access to quality care. Rutgers is honored to bestow upon Makadon an honorary Doctor of Science degree.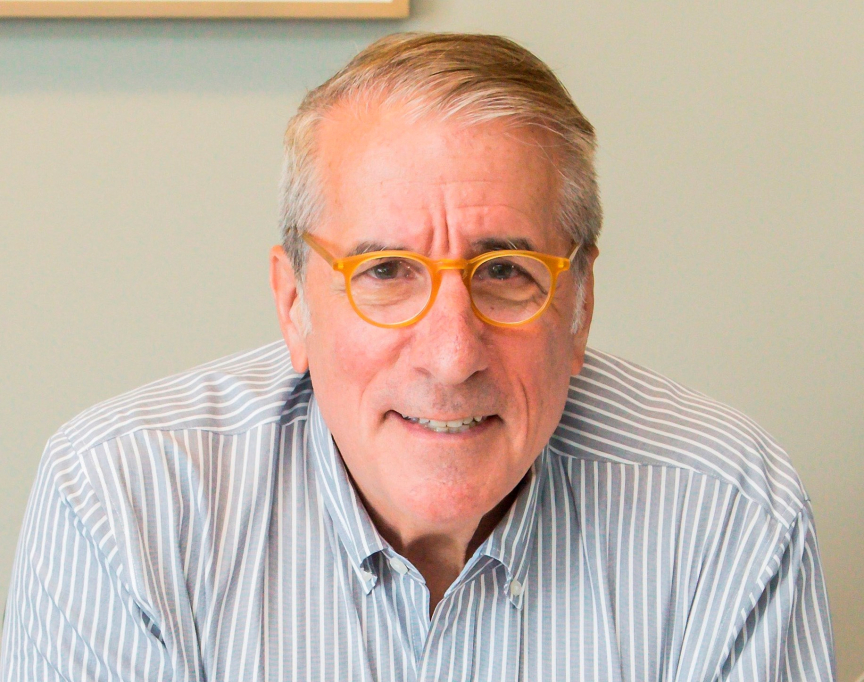 Makadon earned a B.A. from Cornell University in 1969 and after briefly considering law school took a job advocating for Medicaid reform. The work inspired him to pursue a career in medicine. More specifically, he aspired to be a primary care physician and improve the quality of care and access to care for poor people.
After receiving a medical degree from Columbia University College of Physicians and Surgeons in 1977, Makadon began his residency at Beth Israel Deaconess Hospital in Boston. He then joined the hospital's faculty primary care practice, where he served for more than 29 years, and became a member of the clinical faculty in the Department of Medicine at Harvard Medical School.
In the early 1980s with the beginning of the AIDS crisis, he refocused his professional life on issues regarding the quality of health care for the LGBTQ community and those suffering from AIDS. At Beth Israel, he set up the first hospital-based HIV program in the country integrated into a primary care practice. He founded the Boston AIDS Consortium to help coordinate needed services for patients.
In addition to coordinating and providing care, Makadon worked to tear down the social stigma that restricted access to care for LGBTQ people, with a goal of ending health care disparities. He founded the New England AIDS Education and Training Center to teach health care professionals best practices in care of individuals living with HIV/AIDS. At Harvard Medical School, he was responsible for updating the HIV curriculum and for addressing sexual history aspects of the patient-doctor interview. He coedited HIV (2007) and is the lead editor of The Fenway Guide to Lesbian, Gay, Bisexual, and Transgender Health (2008, 2015), both published by American College of Physicians, and has written numerous articles and chapters on various issues regarding LGBTQ health. Makadon's work also contributed to the inclusion of sexual orientation and gender in national electronic health records systems.
Among his numerous honors, Makadon is the recipient of the Dean's Community Service Award and the Harold Amos Faculty Diversity Award at Harvard Medical School, an Achievement Award from the Gay and Lesbian Medical Association and the Michael Tye Leadership Award from Fenway Health.
Today, Makadon is focusing his attention on transgender and gender nonconforming individuals, particularly youth and adolescents, and ending LGBTQ invisibility in health care by advocating for the routine collection of sexual orientation and gender identity information in health records.