Sister-brother Musical to Debut at New York Theater Festival
With a backdrop of rap and hip-hop, production touches on themes of Black Lives Matter movement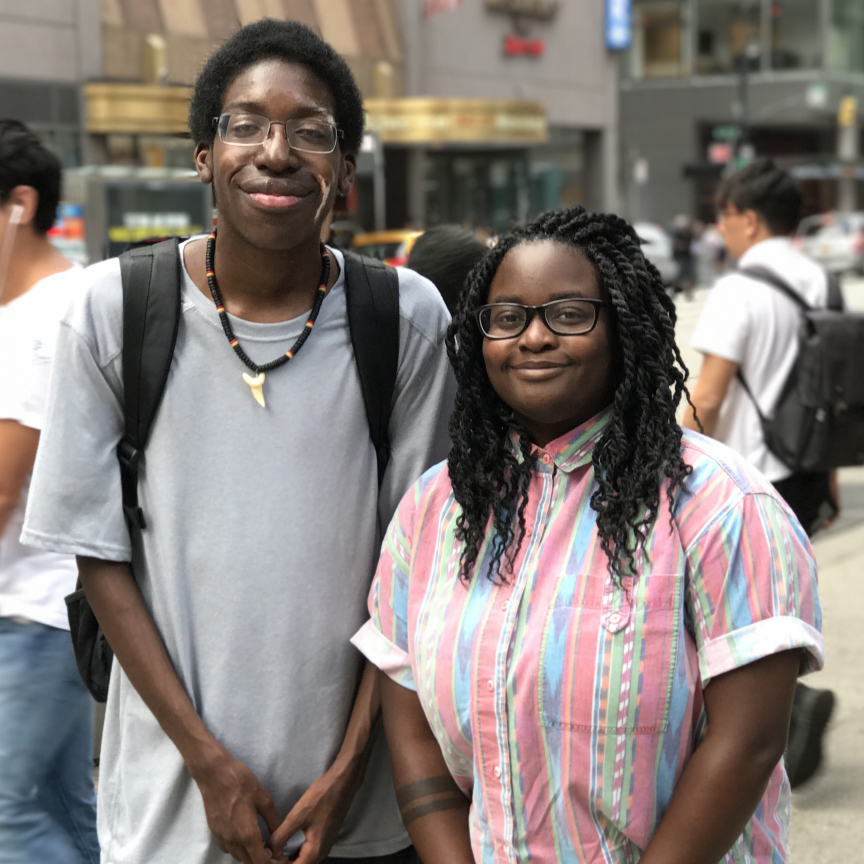 'It's the coolest thing seeing what you've written come to life before your eyes. Hearing the songs sung by singers with beautiful voices just makes you say, 'wow.''

 

– Jessica Dotson
Jessica Dotson developed the script and lyrics in a playwriting class during her final semester at Rutgers. Her brother Kyle, then a first-year student at the university, wrote the music.
Now their musical, It's Nothing New, will make its debut at the New York Theater Festival later this month. Inspired by the rash of fatal shootings of black men by police officers and the Black Lives Matter movement, the 15-minute production features five musical numbers including a mix of styles ranging from rap to pop. Its plot revolves around siblings who lose each other during an urban riot.  
"It's setting is in an inner city – Ferguson, Detroit, Newark, or L.A. –  where after a police shooting a brother and sister get separated and search for each other amidst the chaos," says Jessica, 23, who graduated in May from Rutgers University-New Brunswick's School of Communication and Information. "I don't want to give too much away, but I will say how the characters relate to each other mirrors the relationship between my brother and me."  
The real-life siblings, from Lumberton in South Jersey, were raised in a close-knit, artsy household. "We were always drawing sketches or comic books, making VHS recordings, putting on plays for our parents," says Jessica, who played the violin and flute, while Kyle took up the saxophone.
Jessica started making movies during her freshman year as a member of Rutgers' broadcast living-learning community. She worked at the university's student-run television station RU-tv, and later interned at Cartoon Network and Nickelodeon. Along the way, she collaborated with fellow student Michelle Lulic, who graduated in 2016 and is now an actress and writer, as well as the casting director for It's Nothing New.  While at Rutgers, Lulic and Dotson created Rock This!, a short film about a boy who likes women's dresses and the mother who wants to make her son happy and let him be himself.   
"One of my happiest memories is being on the train to New York during the summer of my junior year and getting an email that Rock This! had been selected as an entry in the Cannes Film Festival," recalls Jessica, who traveled to France for the screening – her first time out of the U.S. – and also got to see the film screened at Universal Studios in Hollywood.
When Jessica started writing It's Nothing New, there was no doubt she wanted Kyle to compose the instrumentation. "My sister asked me and, of course, I said yes, although for me art's just a hobby," says Kyle, 19, who studies criminal justice at Rutgers University-Newark and hopes to become an attorney or prosecutor. With the hit Hamilton as a beacon, he hammered out orchestration for five numbers over the course of a few weeks.
As soon as she heard her brother's work, her first thought was: "Holy crap! This is good!" And then she became emotional. "I couldn't believe we were actually creating something together," Jessica says.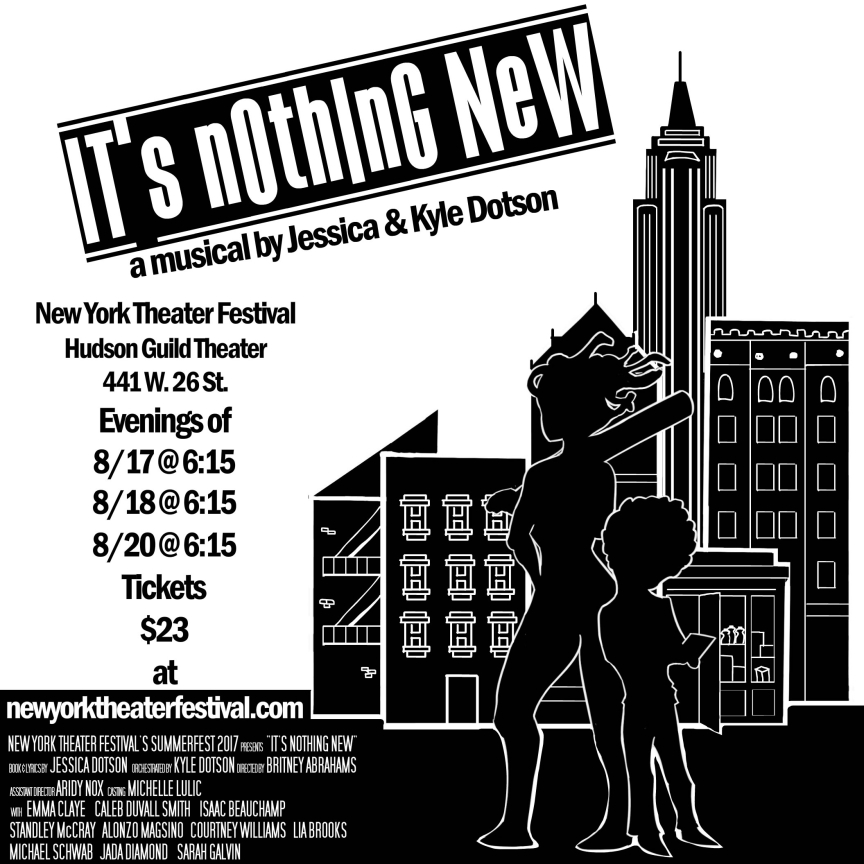 Next, the siblings recorded the tracks to a background beat so they could submit the work to festivals. "Neither of us can sing, but we did our best," Kyle says. Their first submission to the New York Theater Festival – a showcase that impressed them – was a success. Once they had their dates (August 17, 18 and 20), they went work, hiring Lulic as casting director and auditioning actors who learned about the musical via the Actors Access website.
Since early July, the show's 10 actors – three leads and an ensemble – have been rehearsing two evenings a week at a rental space in the West '40s in New York City, which will continue until show time.     
"It's the coolest thing seeing what you've written come to life before your eyes," Jessica says. "Hearing the songs sung by singers with beautiful voices just makes you say, 'wow.' Our team is great. We've been having a good time, building this thing together, and it's looking pretty cool so far."
But Jessica – who hopes to make her living as a playwright/producer – isn't ready to quit her day job yet. She works as a freelance videographer – shooting videos to promote Broadway musicals, such as Hamilton, and Natasha, Pierre & Great Comet of 1812, and Bandstand.
"New York is expensive. I'm not yet getting paid for my work and we have to pay for the rehearsal space," Jessica says. But the experience, she adds, is invaluable. "Not many people get to do this," she says. "Hopefully we'll learn from it and avoid mistakes as our projects get bigger."
To purchase tickets, click here.
---
For media inquiries, contact Carla Cantor at 848-932-555 or ccantor@rutgers.edu.