Also Rated 'Most Diverse,' and in Top Tier of Best National Unviersities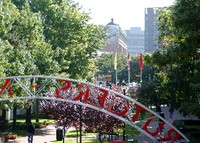 NEWARK, N.J. –  Rutgers University, Newark, has been recognized in three categories of the 2011 U.S. News & World Report rankings of American college and universities.  For the first time, U.S. News & World Report has named Rutgers University in Newark as one of America's "A-Plus Colleges for B Students" among national universities.  U.S. News defines these as institutions where "nonsuperstar" high school students can thrive academically.
The latest rankings also again designate Rutgers, Newark, as the nation's "Most Diverse" national university, an honor it has held annually since 1997, the first year that U.S. News & World Report began ranking student ethnic diversity.  In the classification of Best National Universities, Rutgers, Newark, is listed in the top tier, at 143 of the 262 national universities.
Steven J. Diner, chancellor of Rutgers-Newark, stated, "We are delighted to be ranked number one in diversity for the 14th  consecutive year. The unique racial, ethnic and religious diversity of Rutgers-Newark provides unparalleled learning opportunities for our students, and prepares them uniquely for an ever more global world."
The U.S. News & World Report 2011 Best Colleges rankings compare more than 1,400 accredited four-y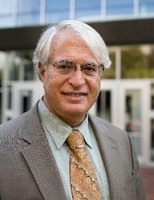 ear schools compare on a set of up to 16 widely accepted indicators of excellence. Among the many factors that determine the rankings are: peer assessment, graduation and retention rates, faculty resources, student selectivity, financial resources, alumni giving, and, for National Universities, "graduation rate performance" and high school counselor ratings of colleges.  
U.S. News
classifies Rutgers University, Newark, as a "national university" based on categories created by the Carnegie Foundation for the Advancement of Teaching.  Institutions are assigned to a category on the basis of factors including undergraduate majors, master's and doctoral degrees, and research programs.
The publication's rankings are a popular and comprehensive research tool for students and parents considering higher education opportunities. The full listing of rankings, which include ratings of more than 1,400 schools nationwide, are available at www.usnews.com/colleges, and will also be published in the September issue of U.S.News & World Report.  For more details on the 2011 Best Colleges' ranking methodology and presentation, go to www.usnews.com/collegemeth .
ABOUT RUTGERS UNIVERSITY, NEWARK
Rutgers-Newark is home to the Newark College of Arts and Sciences, University College, the Graduate School-Newark, Rutgers Business School-Newark and New Brunswick, the School of Law-Newark, the College of Nursing, the School of Criminal Justice, the School of Public Affairs and Administration, and extensive research and outreach centers, including the Center for Molecular and Behavioral Neuroscience. Approximately 12,000 students are currently enrolled in a wide range of undergraduate and graduate degree programs offered at the 38-acre downtown Newark campus.
Media Contact: Carla Capizzi
973/353-5263
E-mail: capizzi@rutgers.edu