Rutgers Names New Director for Center for Advanced Biotechnology and Medicine
Human microbiome expert will also serve as a Henry Rutgers Chair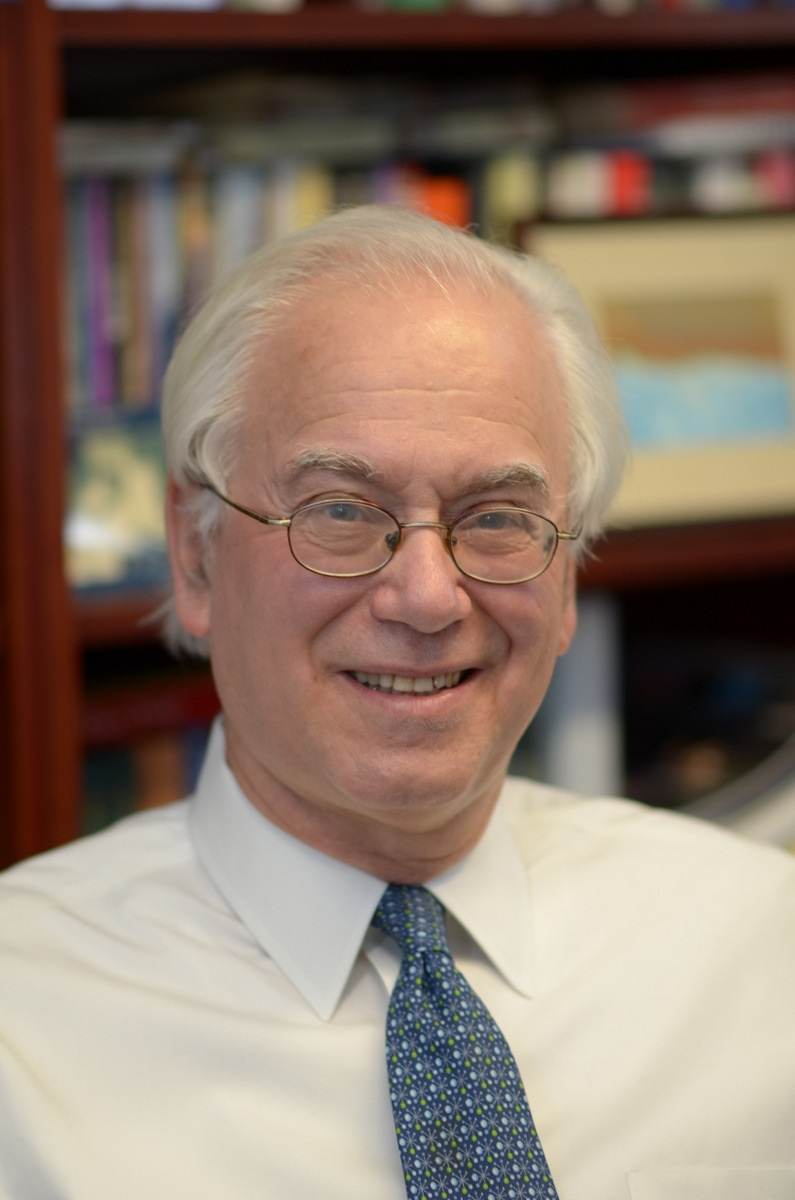 Martin Blaser has been appointed as the next director of the Center for Advanced Biotechnology and Medicine (CABM) at Rutgers Biomedical and Health Sciences (RBHS).
Blaser also will be the Henry Rutgers Chair of the Human Microbiome and professor of medicine and microbiology at the Rutgers Robert Wood Johnson Medical School. Currently, he serves as the Muriel and George Singer Professor of Medicine, professor of Microbiology and director of the Human Microbiome Program at New York University School of Medicine.
Blaser will join Rutgers University in late-January 2019, which will raise the university's profile in the field of human microbiome research, said RBHS Chancellor Brian Strom, who announced Blaser's appointment.
"We are looking forward to Dr. Blaser joining Rutgers where his primary goal will be to grow the center as a premier biomedical laboratory science research institute, build on its history and legacy to advance human biology and medicine and serve as a vital bridge between Rutgers Biomedical and Health Sciences and Rutgers University–New Brunswick," Strom said. "Dr. Blaser will be working with colleagues across the university to develop a distinctive vision for CABM, recruit outstanding new faculty and establish a creative new infrastructure to promote discovery, translation, and to build partnerships with industry."
As a physician and microbiologist, Blaser has studied the human microbiome for more than 20 years. His research focuses on understanding the relationships that humans have with their pathogenic and colonizing bacteria, including the microbes Campylobacter and Helicobacter pylori.  He also studies the relationship of the human microbiome with health and with major diseases, such as asthma, obesity, diabetes, allergies, inflammatory bowel disease and cancer. 
"Currently, working with colleagues at the National Institutes of Health, we are seeking to understand what happens to the human body when a young adult takes a course of antibiotics, to understand how the antibiotic is affecting their microbiome, metabolism and immunity," said Blaser.  "The health problems that we are addressing, obesity, diabetes, asthma, are all problems here in New Jersey, and we hope to develop the science aimed at both prevention and treatment."
Blaser served as chair of the Department of Medicine at New York University from 2000 to 2012.  He received his bachelor's degree from the University of Pennsylvania and medical degree from New York University.  He has served as president of the Infectious Diseases Society of America, chair of the Board of Scientific Counselors of the National Cancer Institute, chair of the Advisory Board for Clinical Research of the National Institutes of Health and on the Scientific Advisory Board of the Doris Duke Charitable Foundation.  He currently serves as the chair of the Presidential Advisory Council for Combating Antibiotic-Resistant  Bacteria and was elected to the National Academy of Medicine and the American Academy for Arts and Sciences.
In addition to holding 28 U.S. patents related to his research, he has authored more than 580 original articles, with more than 100,000 citations in the scientific literature.  For the popular press, he wrote Missing Microbes: How the Overuse of Antibiotics Is Fueling Our Modern Plagues, now being translated into 20 languages and which received the 2017 Wenjin Book Award from the National Library of China.
"My ultimate goal for CABM is to work with existing and new faculty to help develop a microbiome center, a leading program that will advance the scientific and biomedical field and highlight the work happening here at Rutgers," Blaser said.