Rutgers Law Professor, Internationally Recognized Cyberlaw Scholar Dies of Cancer
CAMDEN – F. Gregory Lastowka, a professor at the Rutgers School of Law–Camden and an internationally recognized scholar in the area of cyberlaw and intellectual property, died at his home in Swarthmore, Pa., on April 28th. He was 46.

During the past year, Lastowka had battled against muco-epidermoid carcinoma, a rare and aggressive form of cancer.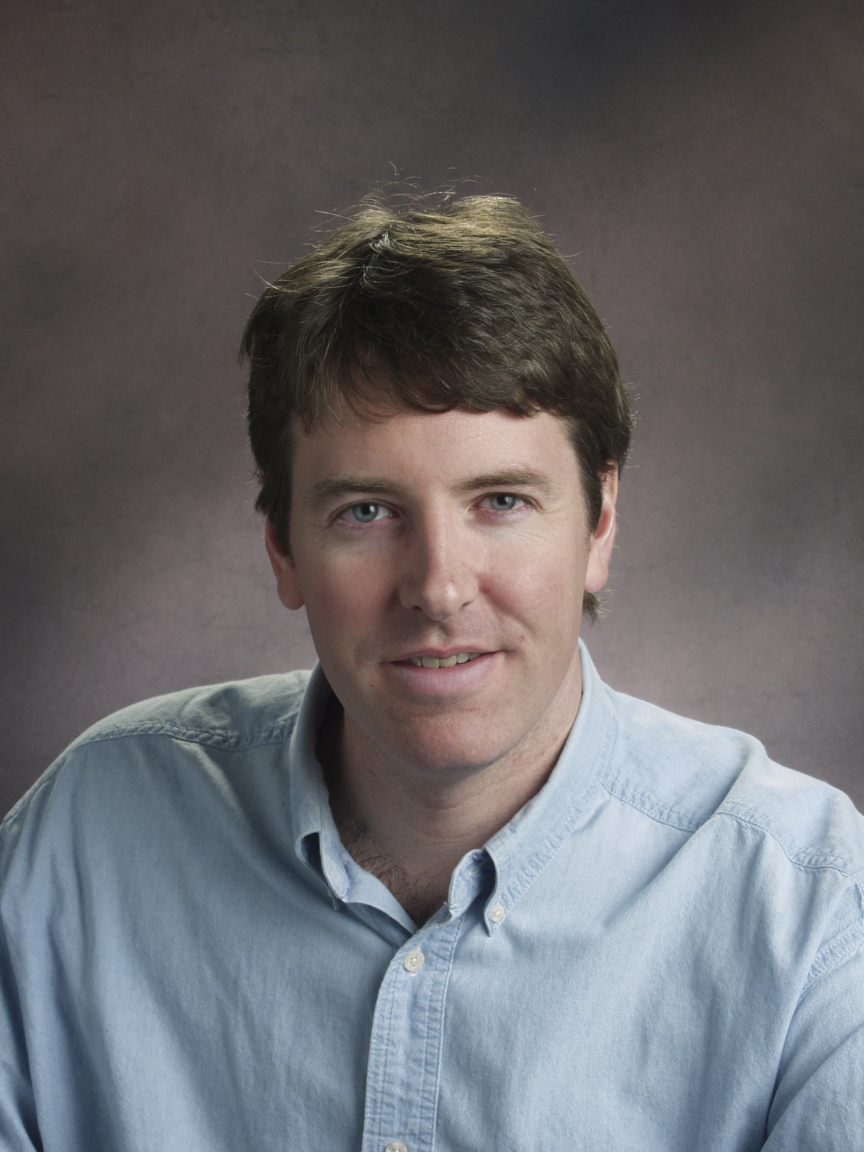 Lastowka's scholarship helped to define the field of cyberlaw. His book Virtual Justice:  The New Laws of Online Worlds (Yale University Press, 2010) is regarded as a landmark treatise on complex intersection of law and virtual worlds. The book identified and addressed compelling and new legal questions about such issues as owning virtual assets and preventing virtual crimes.
He has authored numerous law review articles, book chapters, and essays on a variety of subjects, including digital copyright, the regulation of virtual societies, search engine laws, and cybertrespass. His work and opinions have been noted by many national and international publications, such as Scientific American, The Economist, The New York Times, Time Magazine, and Nature.
The Rutgers University-Camden legal scholar co-founded Terra Nova (terranova.blogs.com), a blog featuring commentary on virtual worlds from scholars in a variety of academic disciplines. He has contributed chapters to such books as The Oxford Handbook of Virtuality (Oxford University Press, 2013) and The Gameful World (MIT Press, 2013).
The recipient of a National Science Foundation grant to study online user-generated content, Lastowka presented his research at conferences worldwide, including a keynote presentation at the Eighth Annual Conference on the Internet, Law, and Politics in Barcelona, Spain, in 2012, and a presentation at the 2014 Cyberlaw Scholars Conference. 
"Greg was a stellar professor — truly one of the law school's finest," says John Oberdiek, acting dean of the Rutgers School of Law-Camden. "His course evaluations are replete with superlatives like 'amazing' and 'fantastic,' and lines like 'I have enjoyed most of my professors here at Rutgers, but Professor Lastowka is by far the best.'
"He was an extraordinary person.  He was entirely self-possessed, caring, perceptive,and generous, even after cancer had ravaged him. That just was Greg. He never broke character, even when facing his own certain death, because he was never acting. As exceptional a scholar, teacher and colleague as he was, losing Greg the person is without question our community's most grievous loss," says Oberdiek.
Lastowka's interest in computers started in the seventh grade when he wrote and sold a computer game programmed on his Apple II computer. His interest continued through law school, when he built his own web site during the early days of the web. In a 2008 interview, Lastowka noted that "Twenty years ago, science fiction writers imagined international communities forming within simulated online spaces. That future has arrived.  Both law and society need to adapt to this new environment."
Raised in southeastern Pennsylvania, Lastowka earned his undergraduate degree in English summa cum laude from Yale University in 1991 and his law degree in 2000 from the University of Virginia, where he was a Hardy Cross Dillard Scholar, an articles editor on the Virginia Law Review and a member of the Order of the Coif.  During 1994 to 1996, he served with the U.S. Peace Corps in Turkmenistan, where he taught English and co-authored the first Turkmen-English dictionary.
Upon earning his law degree, Lastowka cleked for the Honorable Walter K. Stapleton on the U.S. Court of Appeals for the Third Circuit. He then practiced intellectual property and technology litigation at Dechert LLP in Philadelphia. While at Dechert, he was pro bono co-counsel (with William McSwain) for Ken Hamidi in the California Supreme Court case of Intel Corp. v. Hamidi.
Lastowka joined the faculty at the Rutgers School of Law-Camden as an assistant professor in 2004. He was promoted to associate professor in 2007 and to full professor in 2009.  While at Rutgers, he received numerous honors, including the Rutgers Board of Trustees Research Fellowship for Scholarly Excellence. He co-founded the Rutgers Institute for Information Policy and Law, which pursues interdisciplinary scholarship focusing on the legal, economic, and cultural implications of information production, distribution, consumption, and regulation.
He is survived by his wife, Carol, and their sons, Adam, 15, and Daniel, 13, as well as his parents and his brother.
Services will be held at 11 a.m. Friday, May 1, at St John Chrisostom Catholic Church in Wallingford, Pa., with visiting hours beginning at 9 a.m. at the church. There will also be visiting hours from 6 to 8 p.m. on Thursday, April 30, at Carr Funeral Home, located at 935 South Providence Road in Wallingford, Pa. 

The law school will plan a memorial for the fall.